INSHORE – FLATS – BACKCOUNTRY
Anna Maria, Florida Is The Home To World-Class Fishing
Redfish | Snook | Seatrout | Tarpon
Anna Maria Island is uniquely situated on the southern opening to Tampa Bay with direct access to the Gulf of Mexico on one side and an amazing inshore estuary system on the other. This combination forms one of the hottest fishing destinations on the planet. Captain Nate dedicated most of his charters to this area and has done so for decades. In this, you know that you have a true local guide that can get you on the fish – any time of year!
Captain Nate offers family-friendly inshore fishing trips, trips for novices where he shares his knowledge of the area and can guide those pro anglers searching for Florida's famous bucket list fish species! If you enjoy fly fishing or even bow fishing, Captain Nate will take you and your gear to the hottest local spots.
With one of Florida's finest settings, finest fishing guides, and top-notch equipment – clients are treated to the absolute best the area has to offer. We offer real-time online reservations, up-front pricing, and the Captain is here to help you plan your trip (Contact).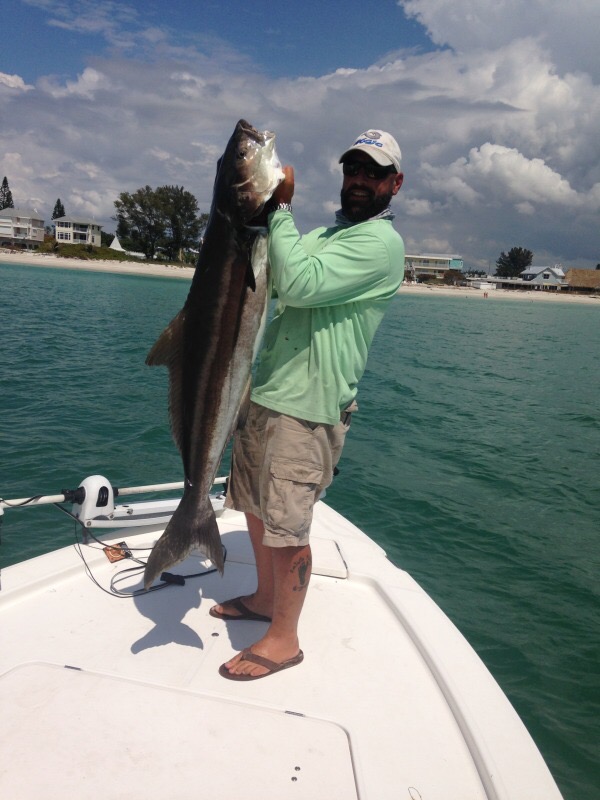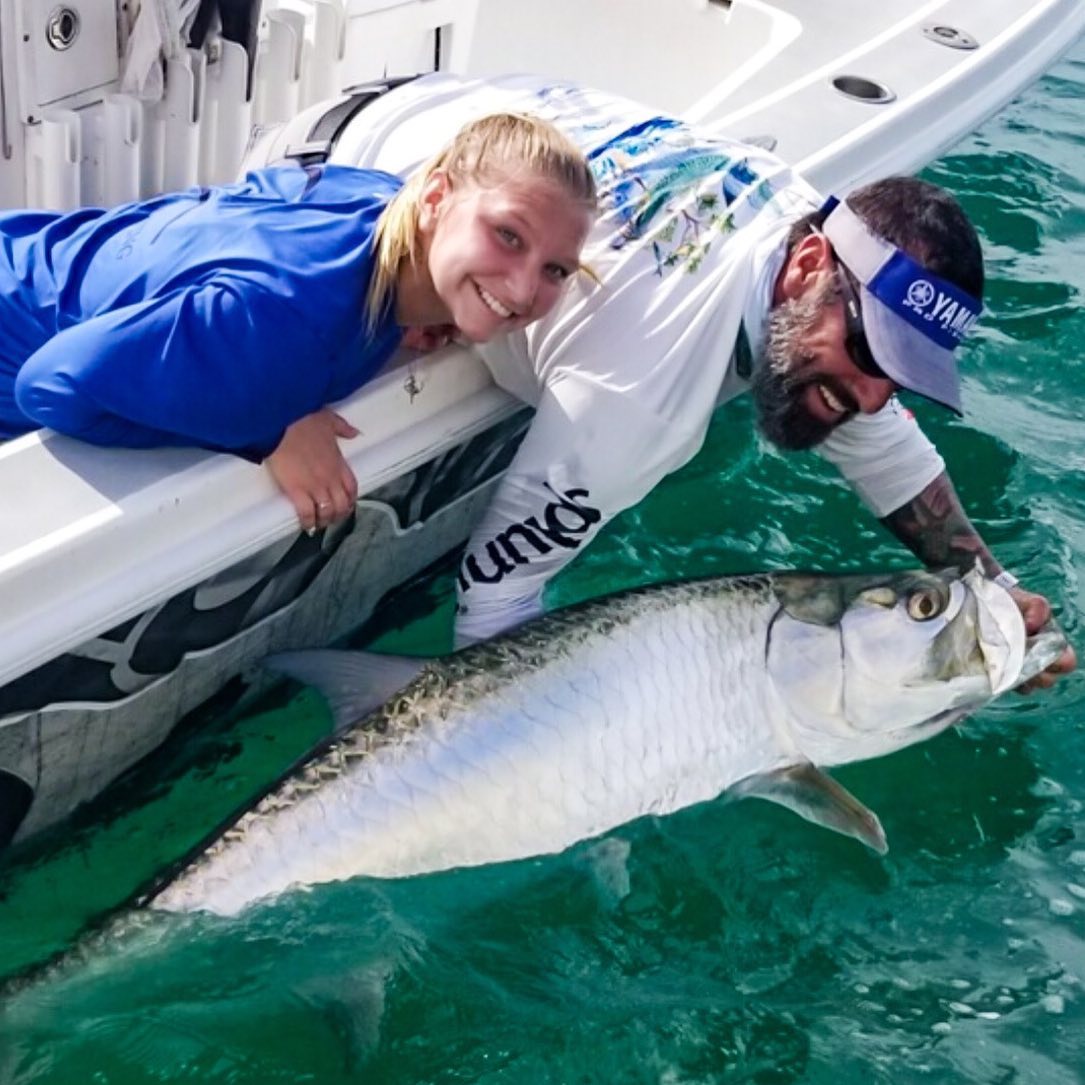 Tarpon Season: April – July
Every spring along Florida's coast begins the annual tarpon migration. Due to the unique placement of Anna Maria Island, this is the finest tarpon fishing hot spot in all of Tampa Bay! With huge schools migrating along the beach smashing bait, and rollers headed into the backcountry side offering stellar sight fishing opportunities – AMI tarpon fishing is a season not to be missed.
Anna Maria Island includes all of the inshore estuary features The Silver King is attracted to. This includes backcountry, flats, inshore, and nearshore areas – all within minutes of each other. What this means is that regardless of where the tarpon are cruising at the given moment, Captain Nate can get you on them in no time.
THE INSHORE GRAND SLAM
This part of Florida is home to The Grand Slam of inshore fishing. Anglers who catch a redfish, snook, and a seatrout in a single day have achieved a Salm. Those who add a tarpon to the day's catch achieve The Grand Slam. While this isn't a common occurrence on a regular day's fishing trip, the opportunity definitely exists here in AMI – along the Tampa Bay estuary system.
Redfish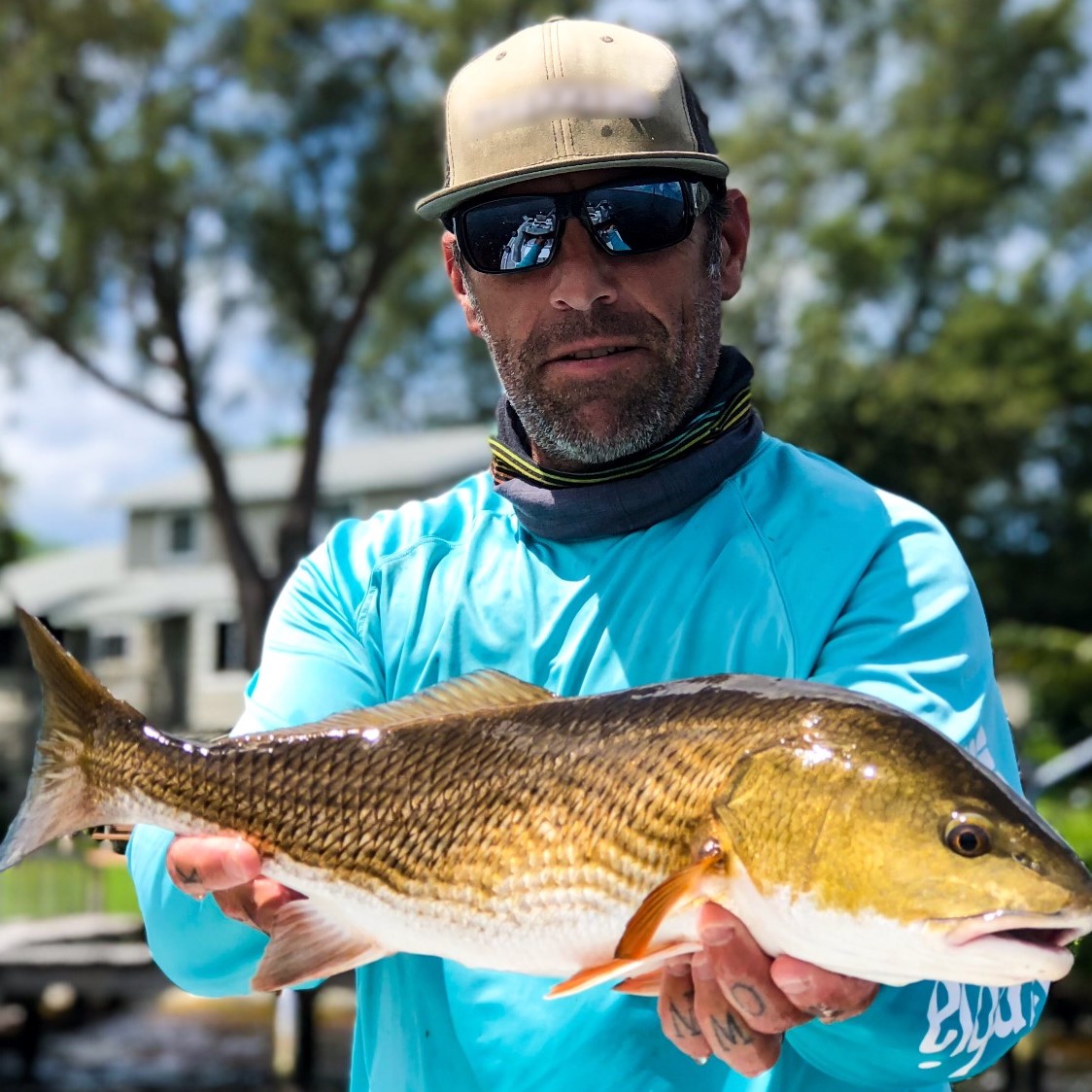 Snook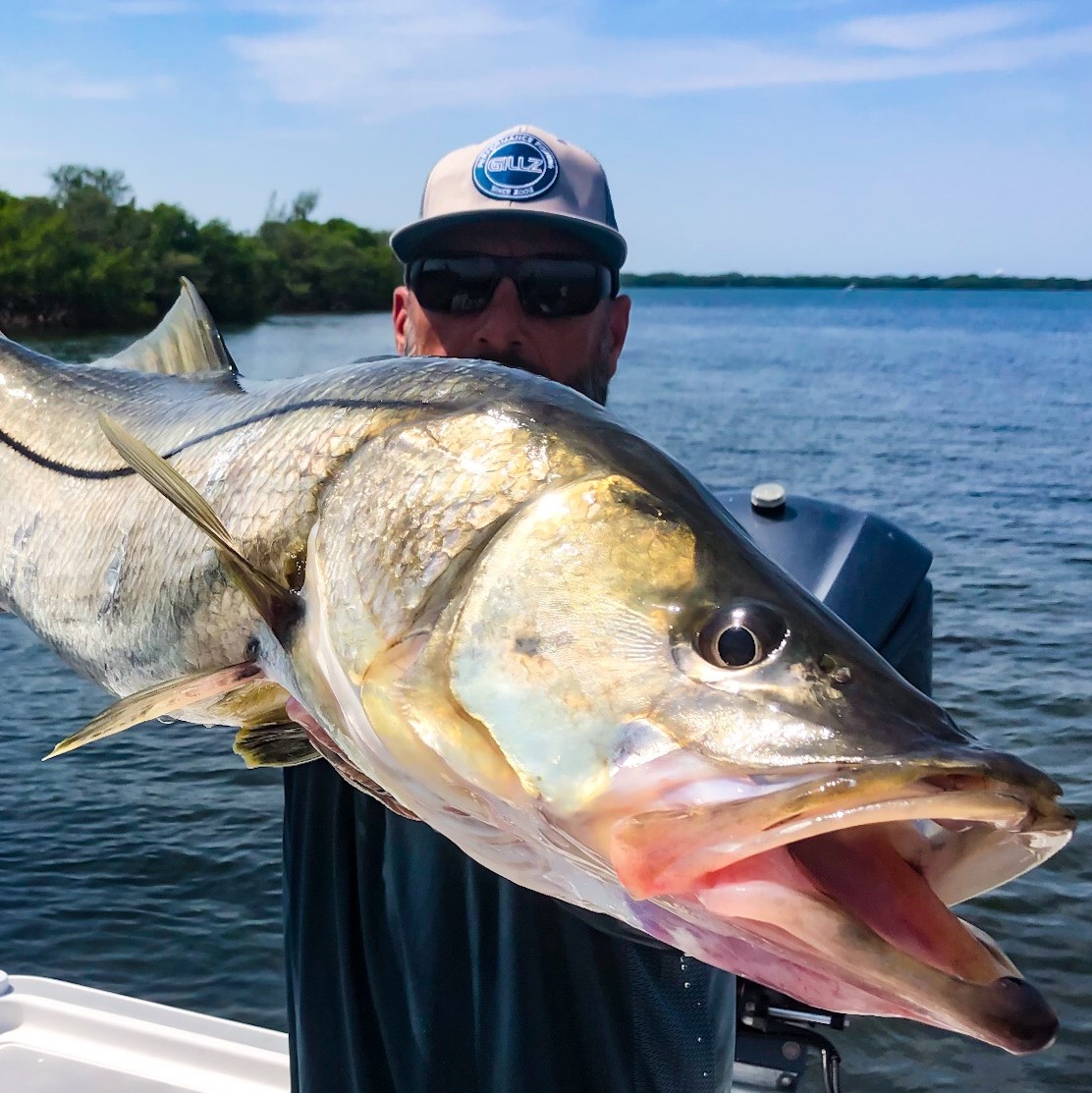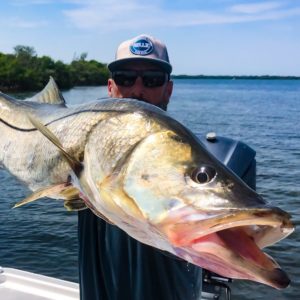 Seatrout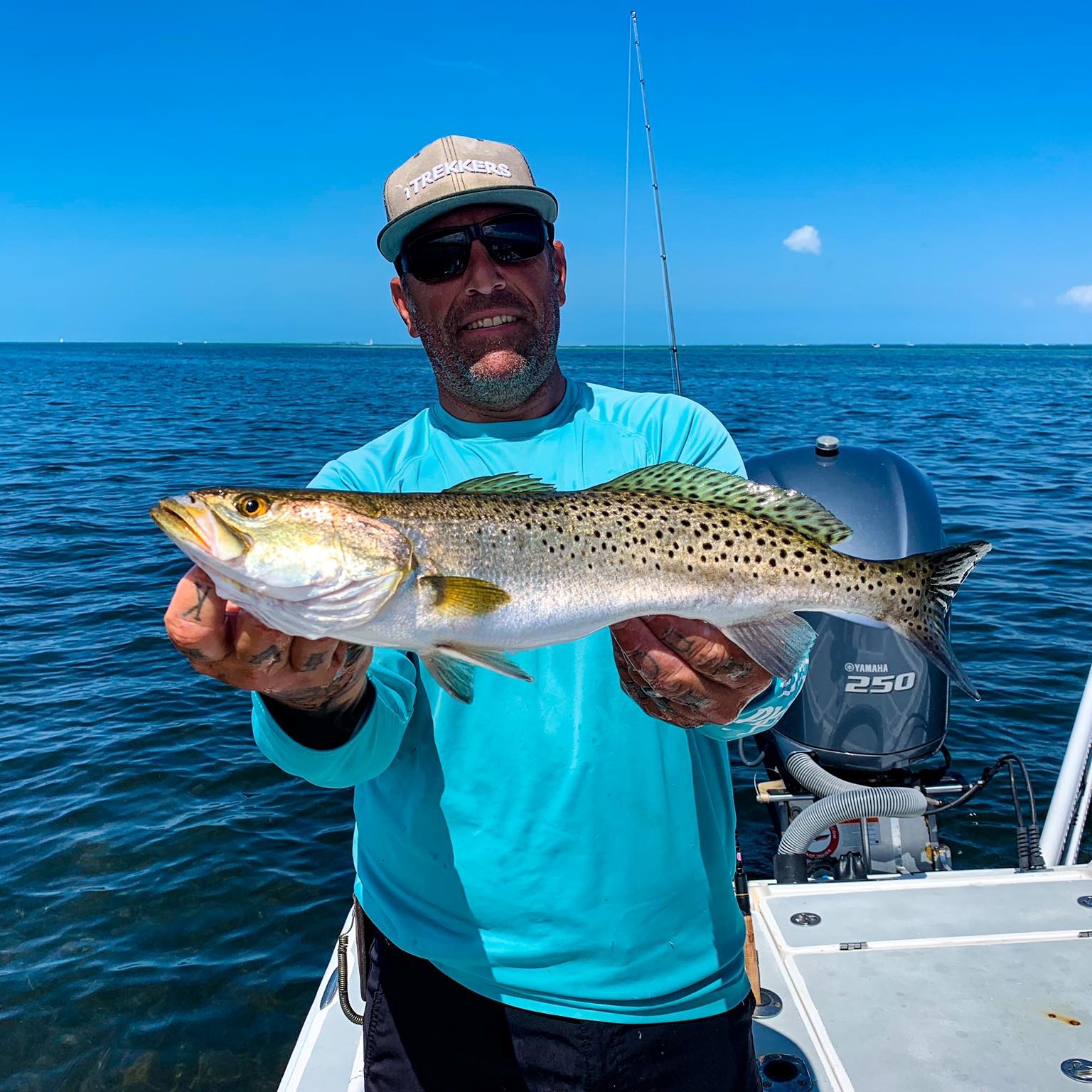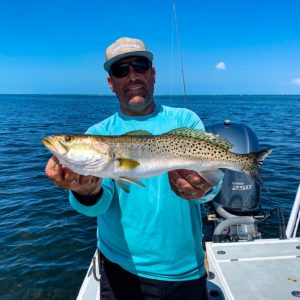 Tarpon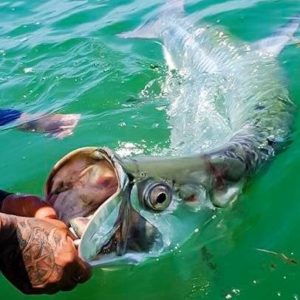 FISHING HOLMES BEACH ON AMI
Located on Anna Maria Island, the City of Holmes Beach offers its own unique fishing opportunities. Centrally located on AMI, Holmes Beach has both Gulf and backcountry access. Depending on your chosen charter type, launching from here provides ample opportunity to bag some of the most famous inshore and nearshore species on the planet.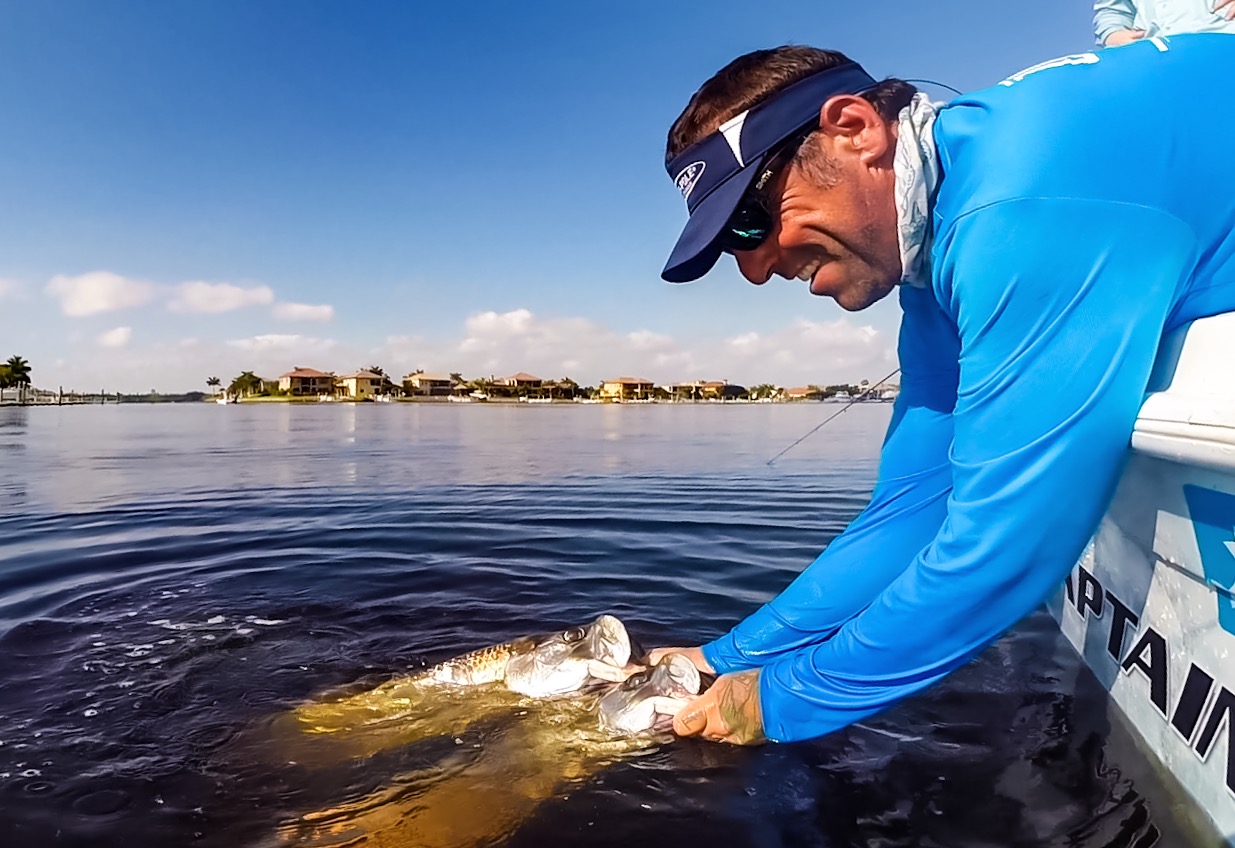 See The Latest About AMI Fishing
Anna Maria Island Fishing Charters are a thrilling adventure waiting to be explored. These waters, the vibrant marine life... it's an angler's paradise. But embarking on such a journey can seem daunting especially if you're not familiar with charter fishing trips. No worries, though! With Anna Maria Island Fishing Charters,
With a sky painted in hues of orange, pink, and violet, dawn breaks over the emerald waters of Tampa Bay. A gentle morning breeze rustles through the palms lining the shores of Anna Maria Island (AMI), while herons perch solemnly on the waterfront, their silent vigil a testament to the
The warm waters of Anna Maria Island, Florida, are teeming with life, especially in the heart of the summer. When the calendar flips to July, fishing enthusiasts flock to the pristine beaches and azure waters of this tranquil island paradise. Inshore Fishing Outlook in AMI Bursting with an assortment of