Captain Nate's fishing charters have been catching tons of quality snook off Anna Maria Island this month. The water temperature is perfect for snook, and the fish are biting. Captain Nate and his team are experts at finding the perfect spot to drop a line, and they're always ready to help you land a big one.
It's A Snook Frenzy
Here in June, and as we head into July, snook fishing off Anna Maria Island has been nearly non stop. The water temps have been sitting in the low to mid 80's, and the snook have been eating well. Bait has been plentiful, with pilchards, threadfin herring, and whitebait all being easy to find.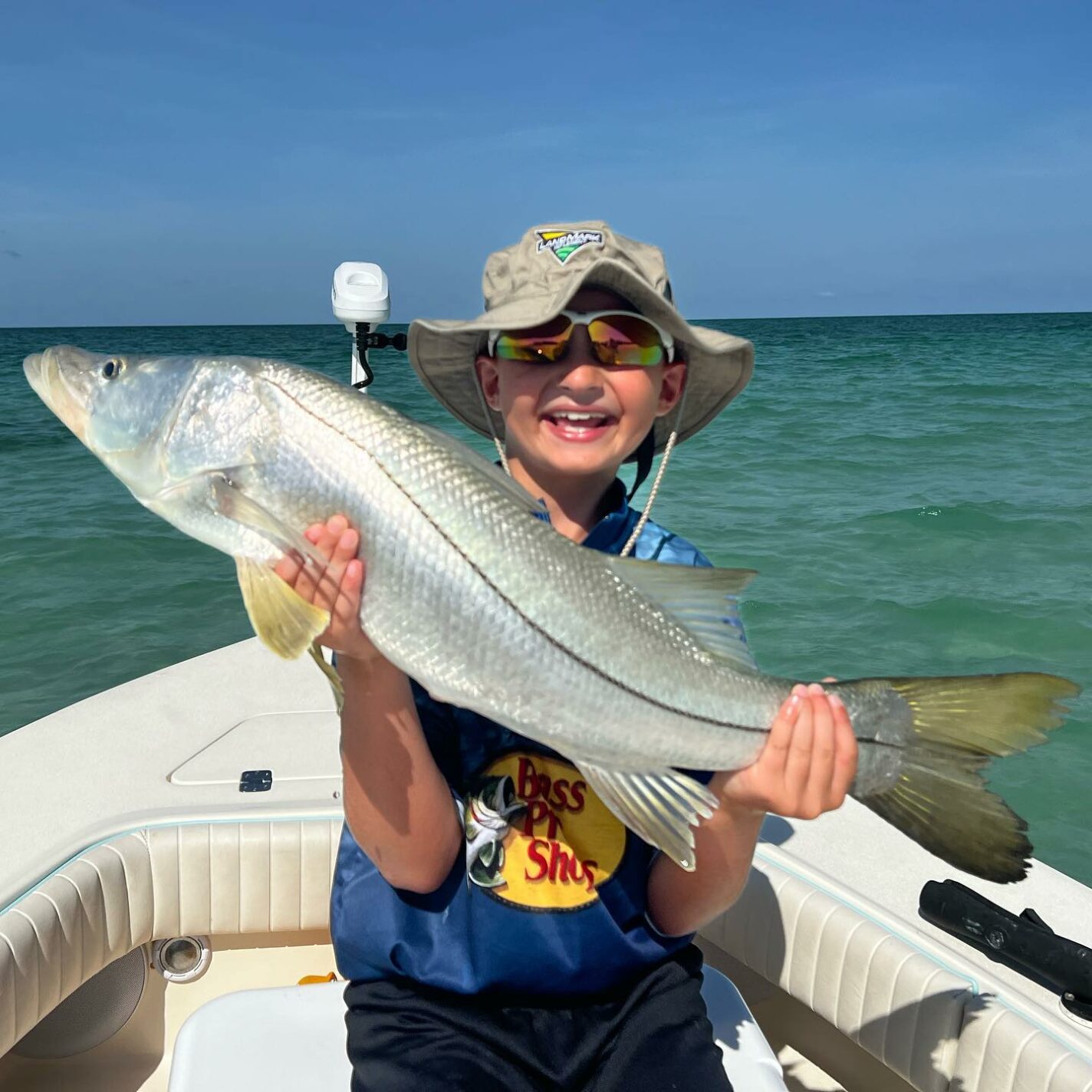 Big Snook
We've had some great success boating big snook lately, with anglers from all over the world getting in on the action. Regardless of age or experience, there's been a quality fish ready to strike for everyone who's come out on our charter.
It's been a blast watching folks battle these beasts for the first time and hearing their excitement when they finally land one.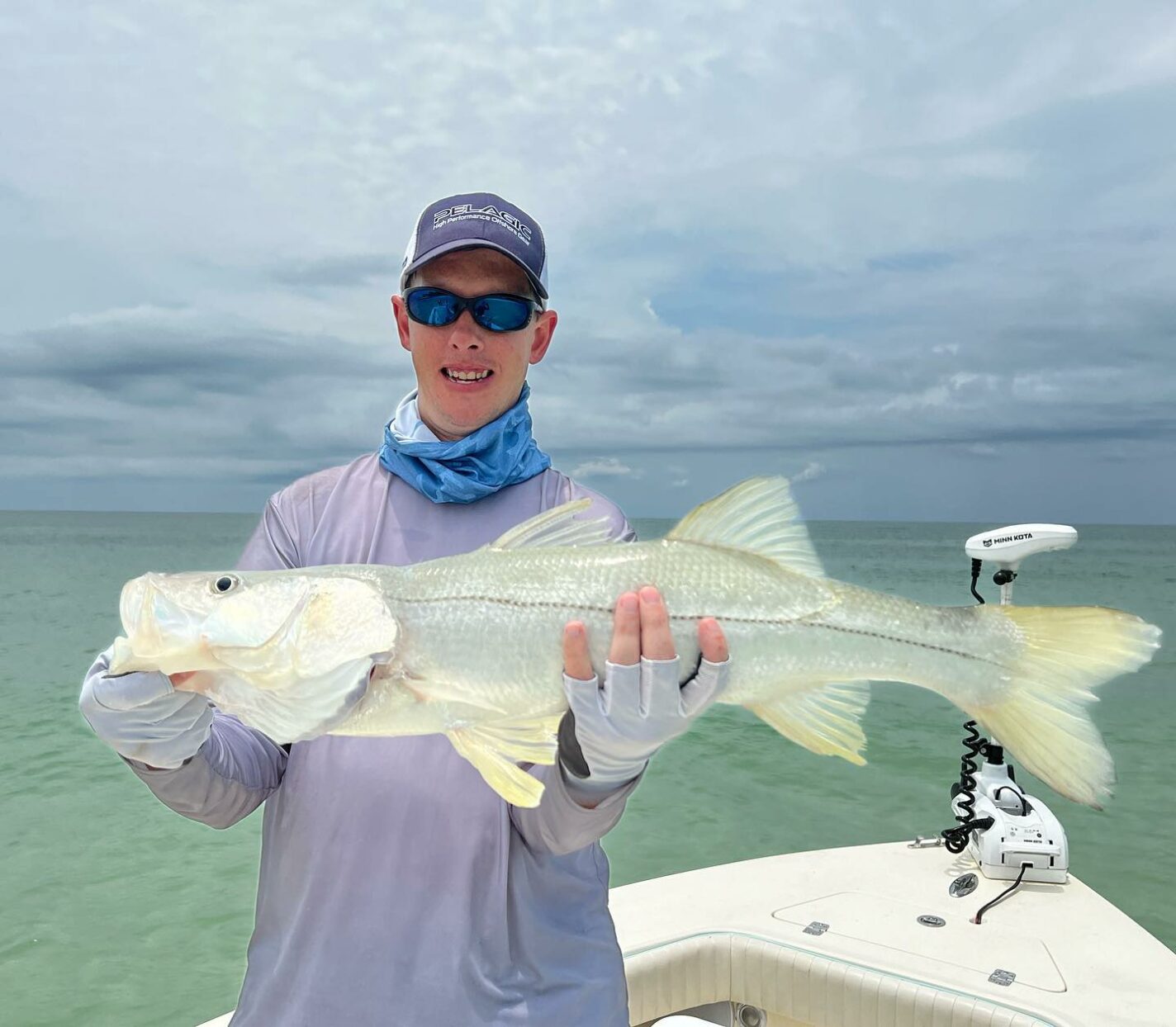 Big snook are around Anna Maria Island in the summer because the water is warm and they are attracted to the baitfish that congregate there. Anna Maria Island is a great place to fish for big snook because there are many ambush points where they can be found lurking.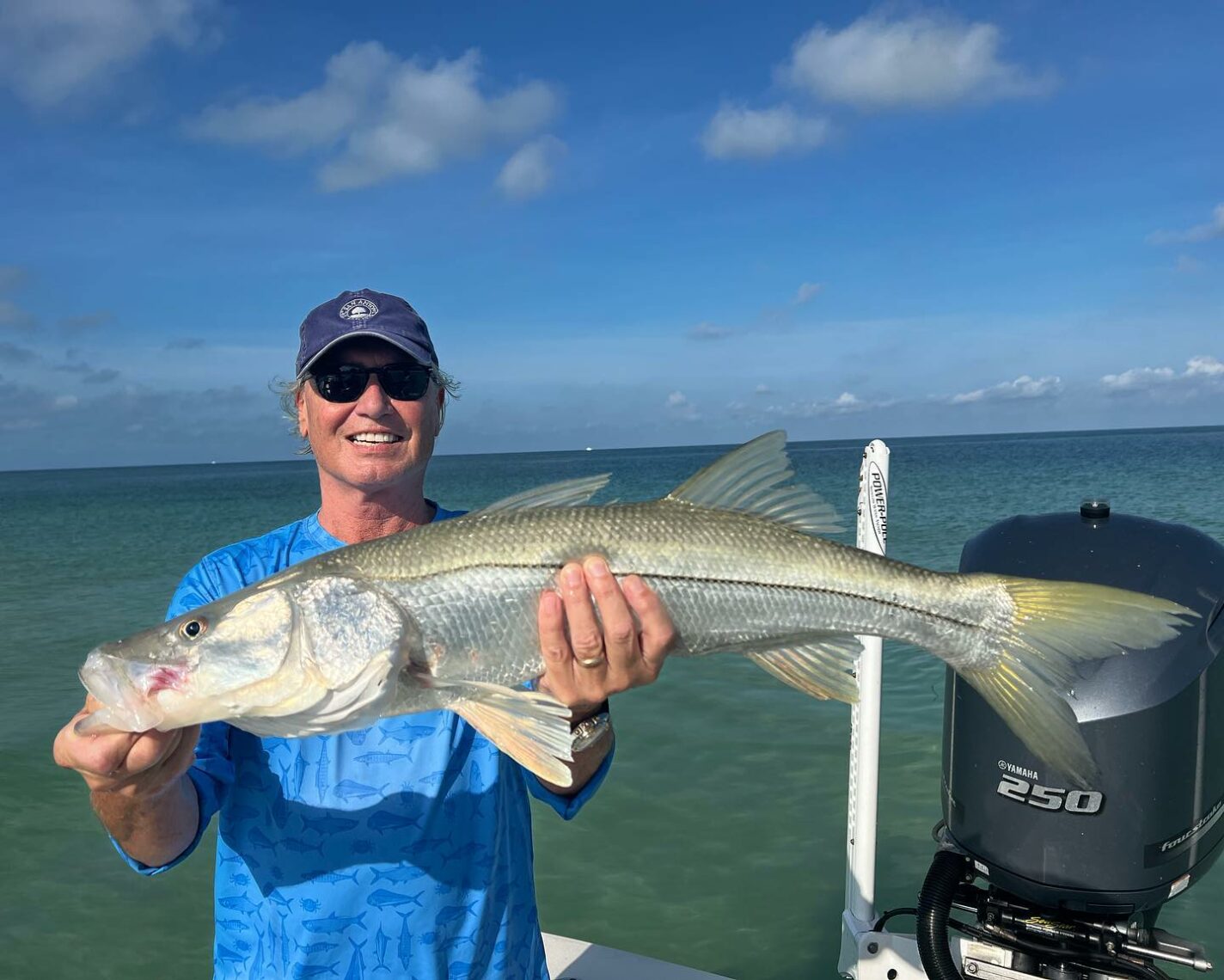 Big snook are powerful predators and will put up a good fight when hooked, so be prepared for a battle when you go after them.
Small Snook
When it comes to snook, we can't forget about the little guys. Juvenile snook may not be the biggest fish in the sea, but they can sure put up a fight (I mean, it is not going to put a hurting on your arms by any means, but pound for pound, they're feisty). And they're a blast to catch.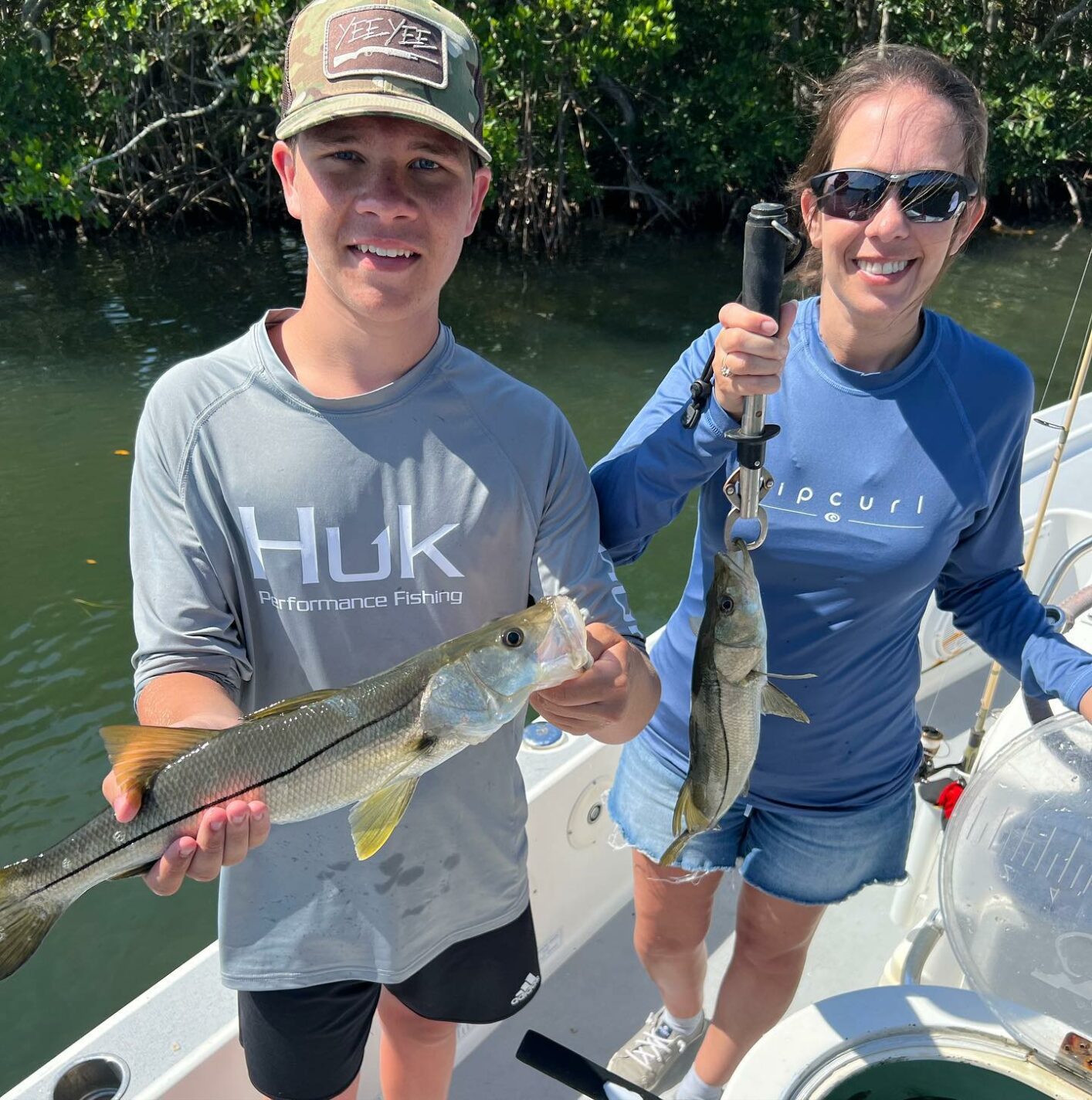 Estuarine systems are vital nursery grounds for small fish, providing them with the perfect mix of salt and freshwater to thrive in. The sheltered waters and abundant food sources found in estuaries also make them ideal places for small fish to grow and mature. As a result, estuaries are essential habitats for small snook.
Without this critical ecosystem, small snook would not be able to survive, grow, and reproduce. As a result, estuaries play a vital role in sustaining populations of Florida snook.
Let's Round Out With Slam Opportunities
A Florida inshore slam is when an angler catches three different types of fish inshore in Florida. These species are snook, seatrout, and redfish. If you catch those three and a tarpon on the same outing – that is an Inshore Grand Slam.
This is considered the ultimate challenge for saltwater anglers fishing in Florida because all four of these fish are highly sought-after trophy fish.
And we have been boating redfish: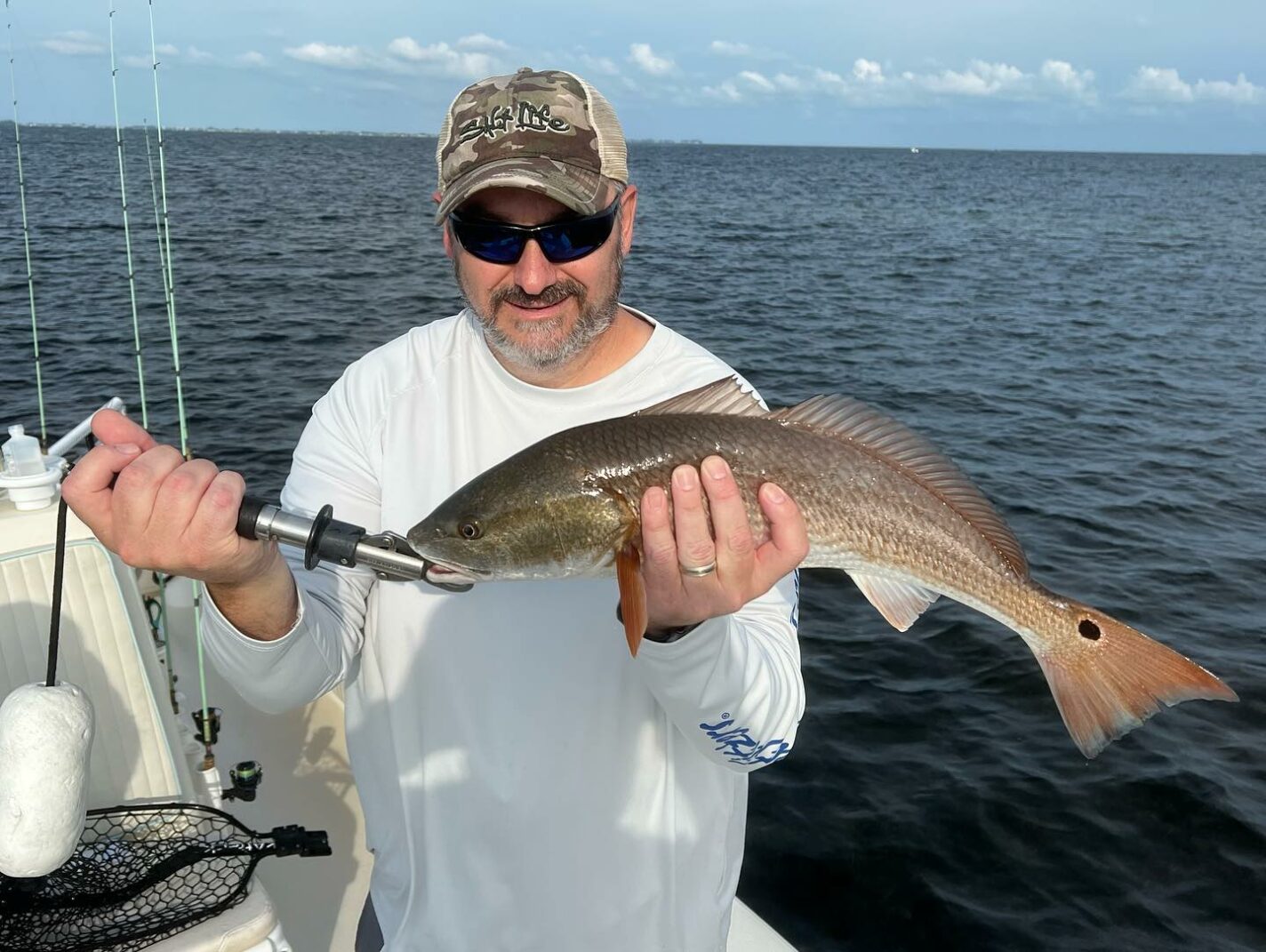 Seatrout: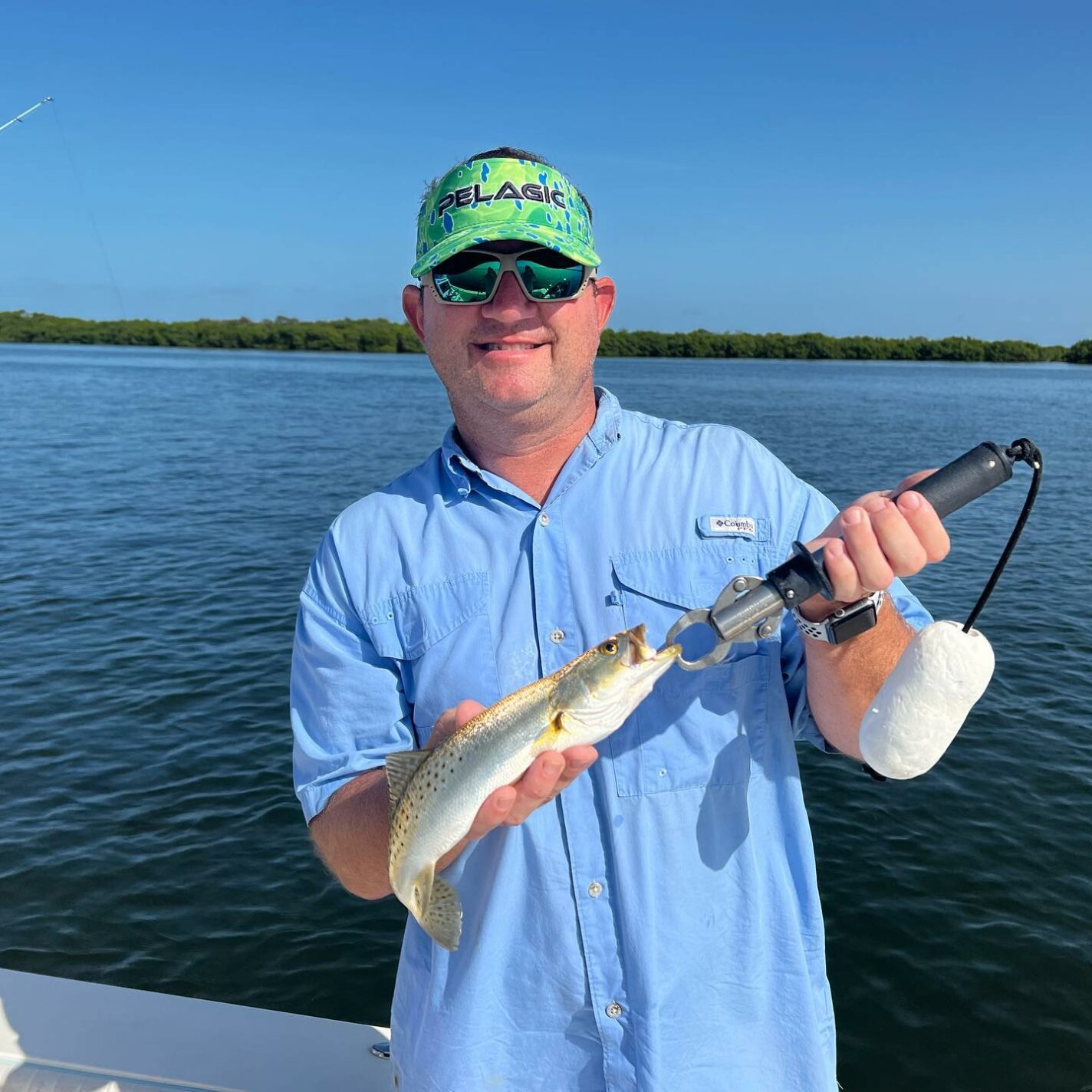 And, yes, tarpon: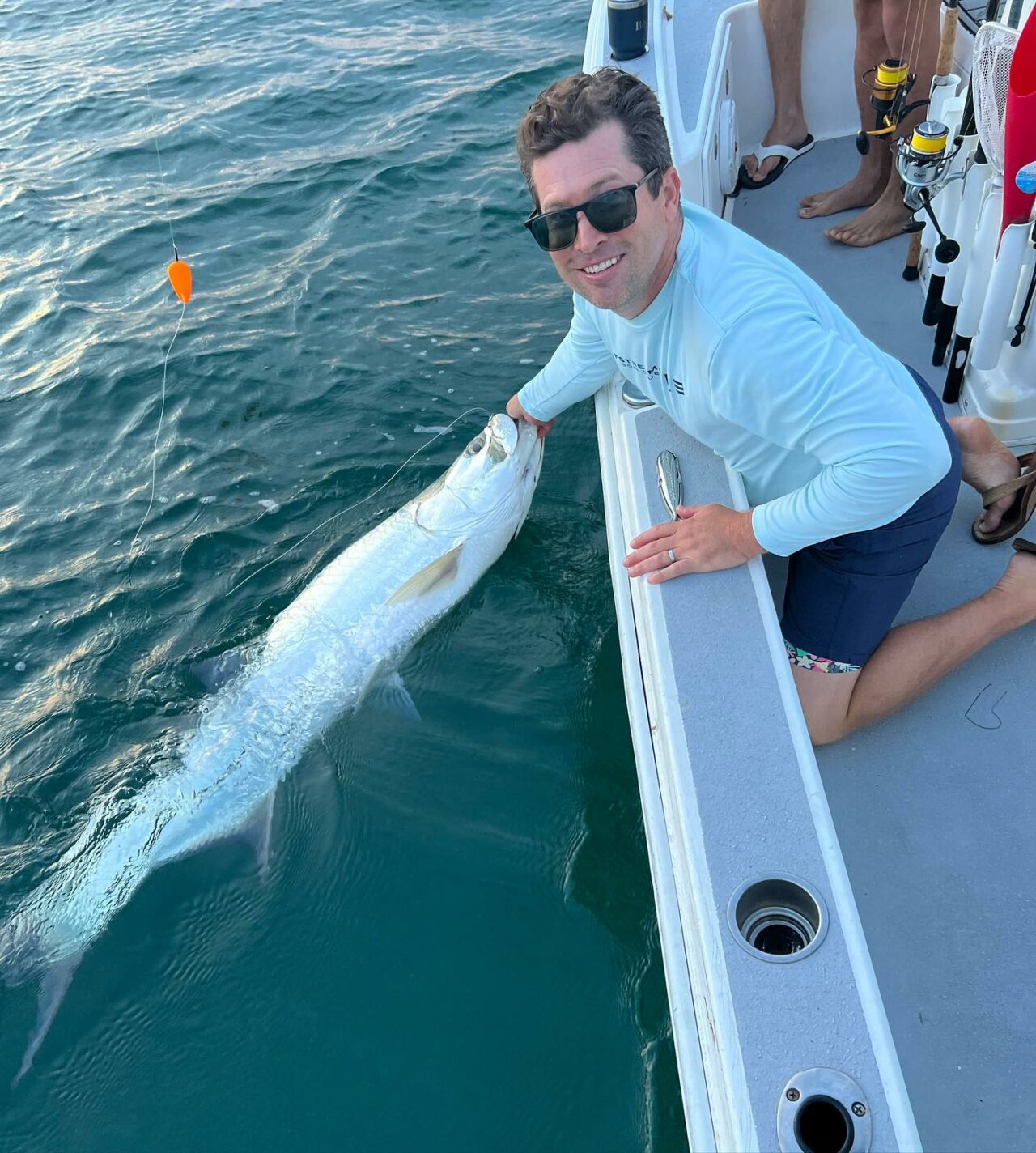 Not enough? Alright – we've also been catching snapper, jack crevalle, and a ton of other species all right now in Anna Maria Island.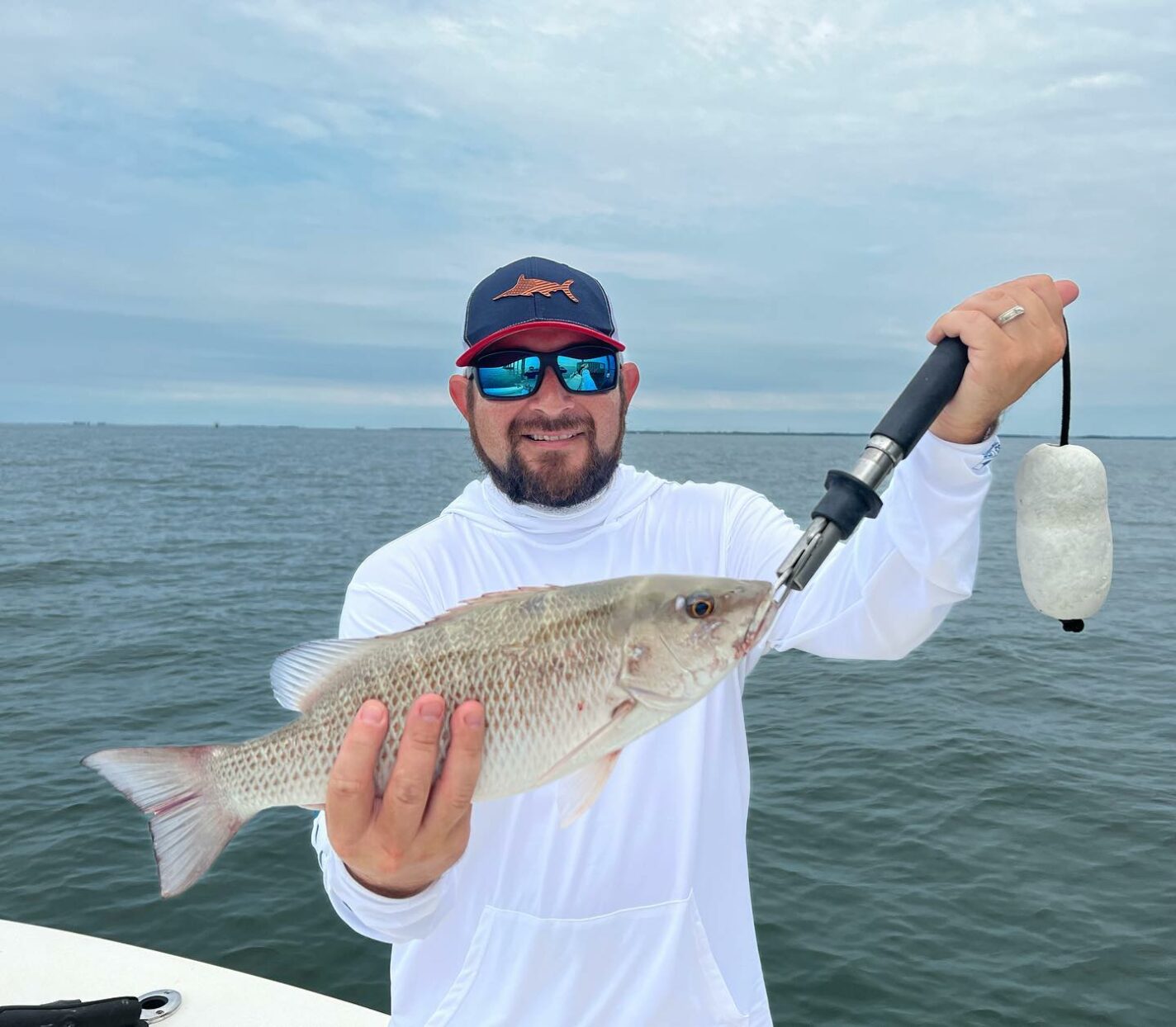 Fish With Us
If you're looking for an amazing day of fishing, look no further than Captain Nate. He knows all the best spots for catching snook off Anna Maria Island. And who knows, you might even go home with an inshore slam story.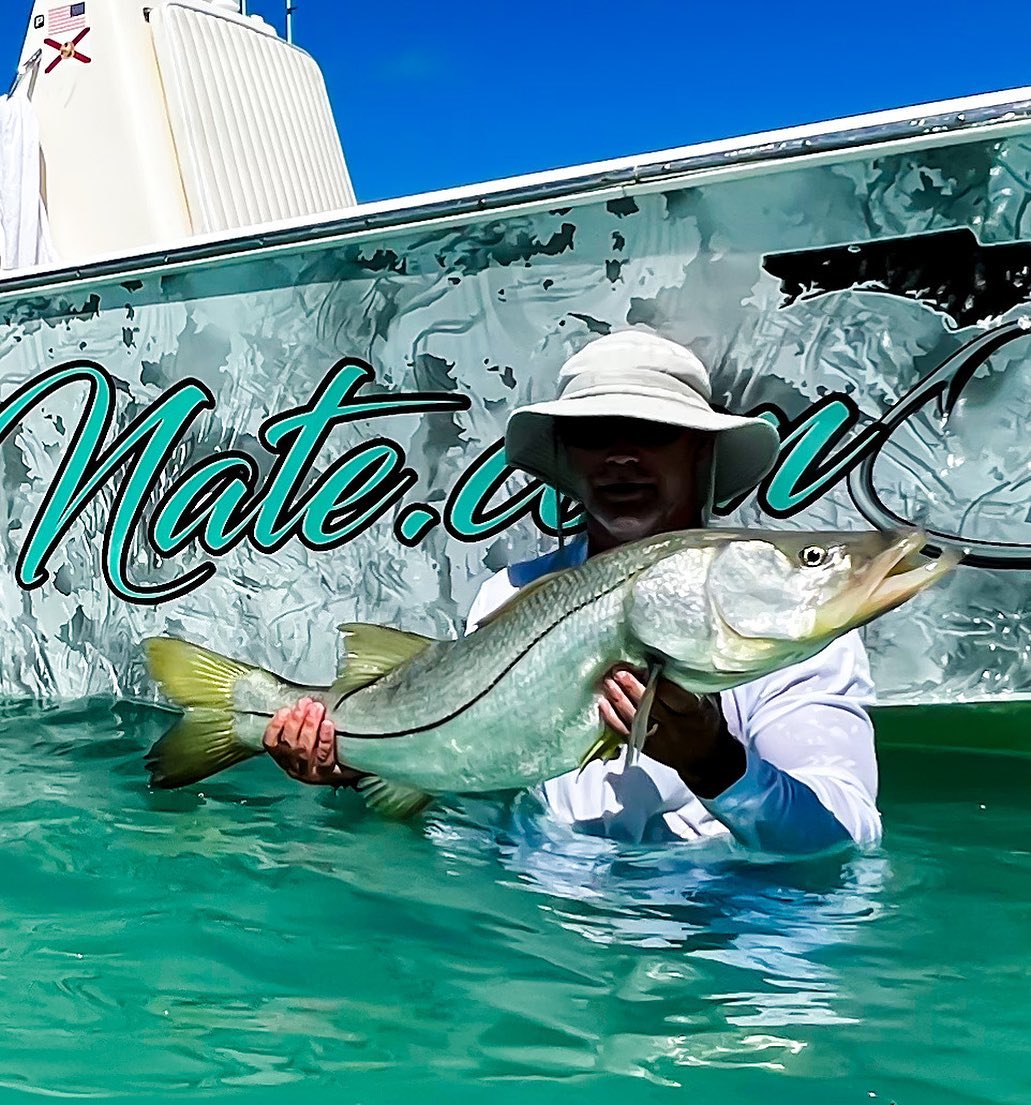 Right now is the time to get on the water and book a trip with Captain Nate. The fishing is hot and you won't be disappointed. So come on out and enjoy a day of fishing with one of the best captains in the business. You won't regret it.