Last Updated on December 27, 2021 by Eric Bonneman
There are few fish more exciting to hook than the Atlantic tarpon (Megalops atlanticus), a.k.a. "The Silver King". World-renowned for their size and amazing fighting ability, people travel from across the globe to have a chance to catch, or even just hook, the mighty Silver King.
Tarpon can reach up to 8 ft long and weigh over 300 lbs. Tarpon generally live in areas with warm water, typically spending most of their life in water over 70 degrees Fahrenheit. Juvenile tarpon grow up in our area rivers and estuaries, typically residing in these ecosystems for several years while they mature.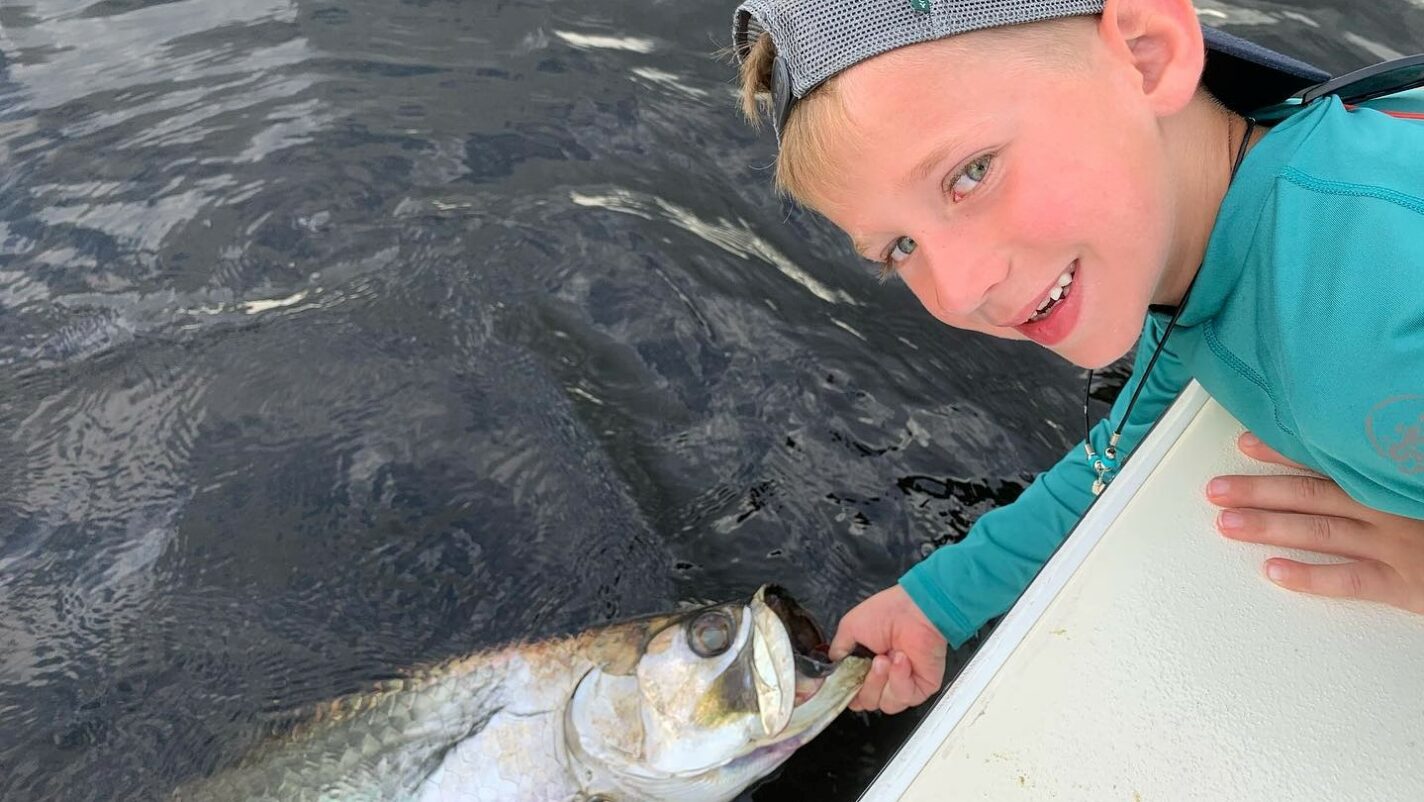 Juvenile tarpon, from 10 to 60lbs, can be caught most of the year if you know where to find them, although they will be most difficult to hook in the coldest water temps of the year.
When tarpon reaches adulthood, at around 10 years old, most begin to follow a seasonal pattern of migration from South Florida up the gulf or east coast. This gulf coast migration also corresponds to the time periods when they will run deep offshore for days at a time during the new and full moons to spawn.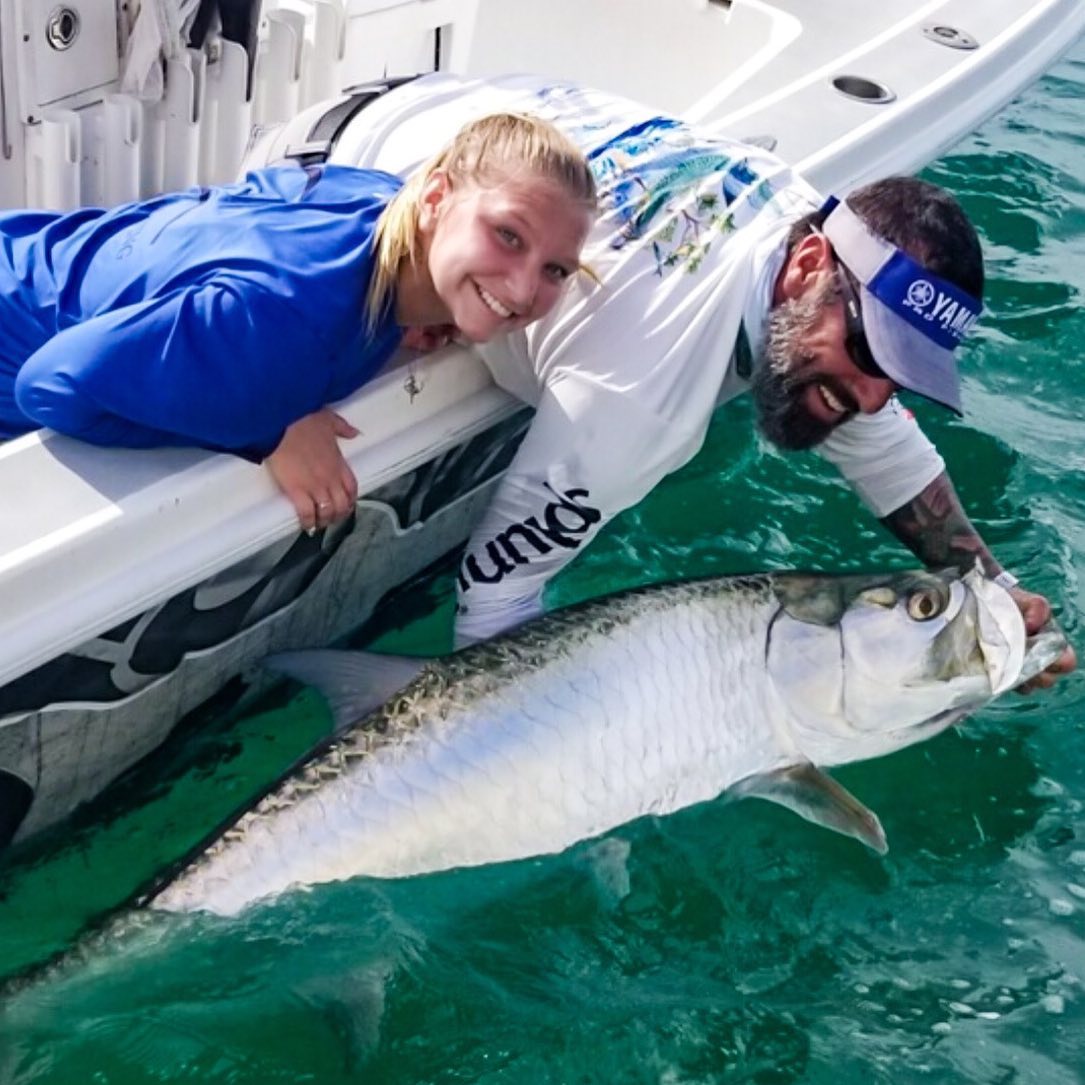 The great tarpon migration reaches Anna Maria Island and the surrounding areas as the area water temperature begins to exceed 75 degrees, typically in late April.
During this period thousands of migrating tarpon, in schools with dozens or hundreds of fish can be found passing through our area. These tarpon will also stack up in deep water passes, during the migration. Migratory tarpon will continue to be found in large numbers in our area through August.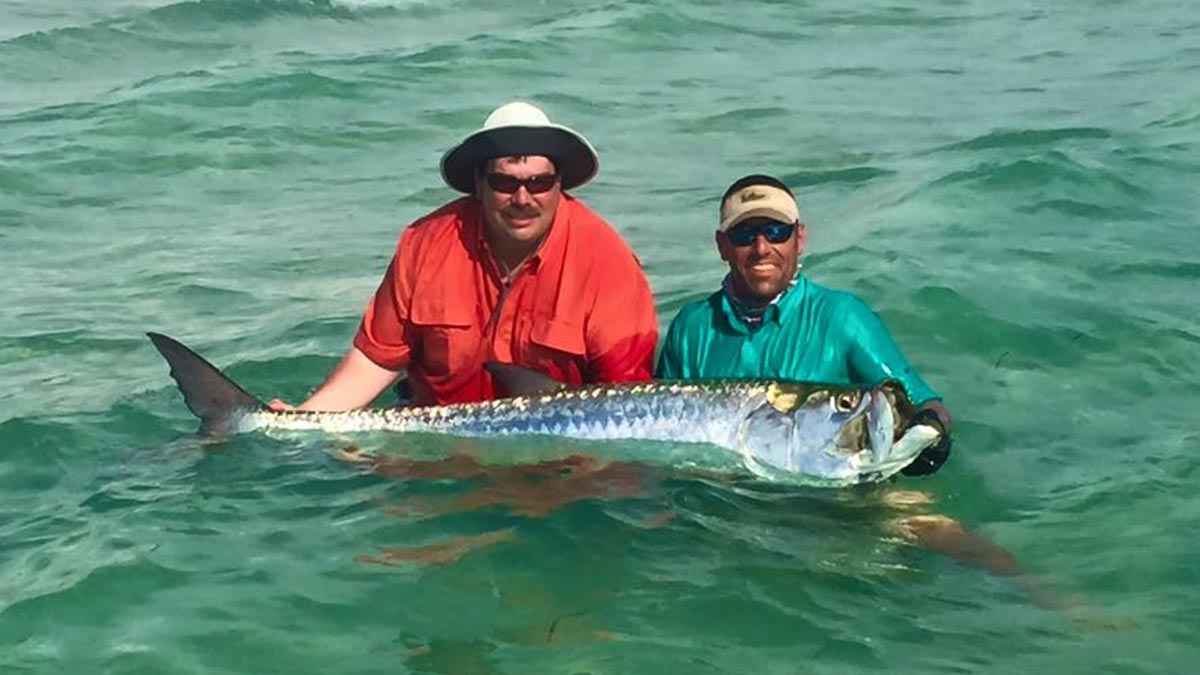 Fishing for large adult tarpon during the peak months of May through July focuses on finding schools of migrating fish near the beach or just offshore, or by targeting them while they are stacked in deep water passes.
When feeding, adult tarpon will strike live bait or large artificial lures. Live bait options include threadfins, pinfish, shrimp, and crabs. These baits can be freelined near passing pods of tarpon or fished downstream to fish in passes.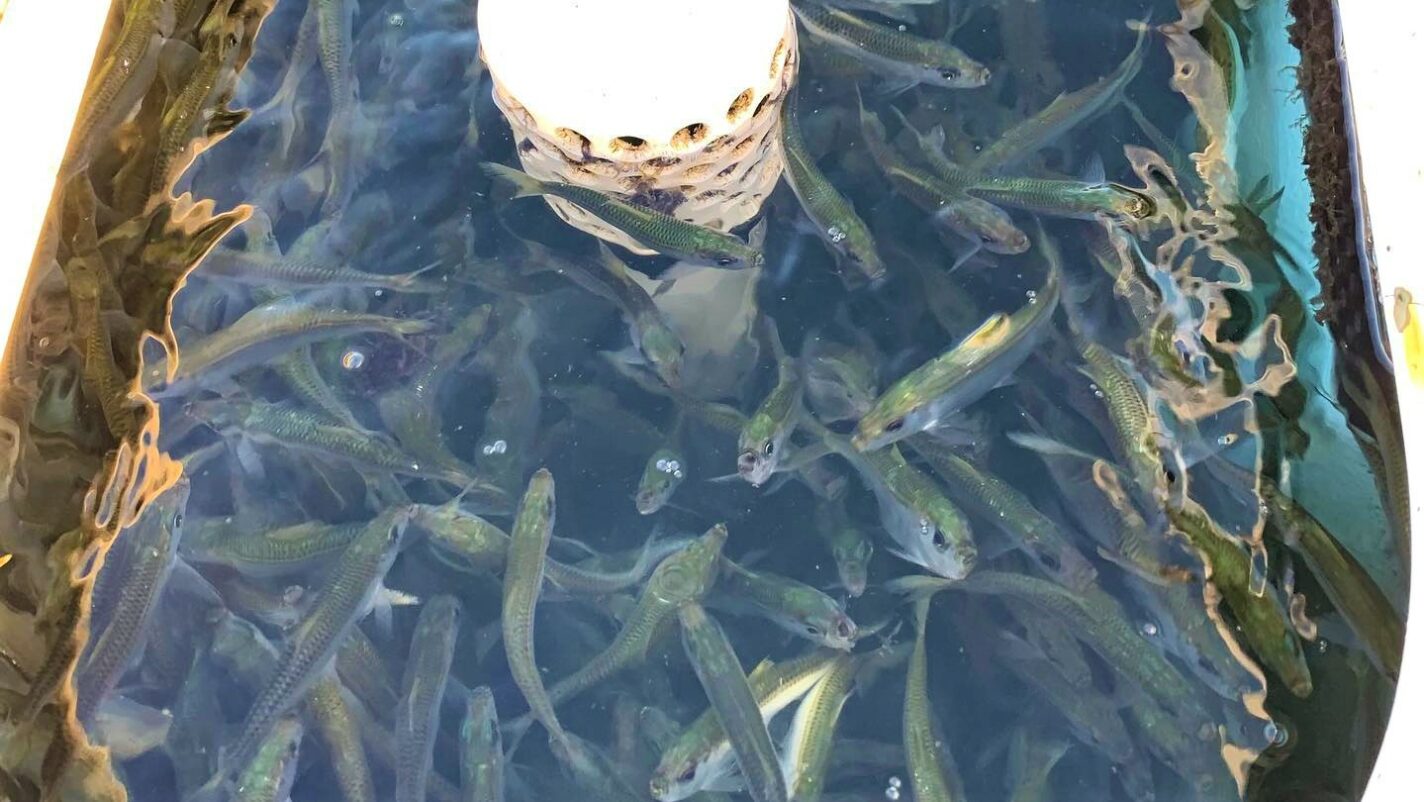 The artificial lures typically used include large soft body swimbaits either sight cast to the edges of moving schools or dropped down and worked just above fish lower water columns.
Tarpon are often easier to see than to hook. Fishing for tarpon takes patience as they are not always eager to feed. However, once hooked a battle with a tarpon can last over an hour, with multiple acrobatic jumps out of the water.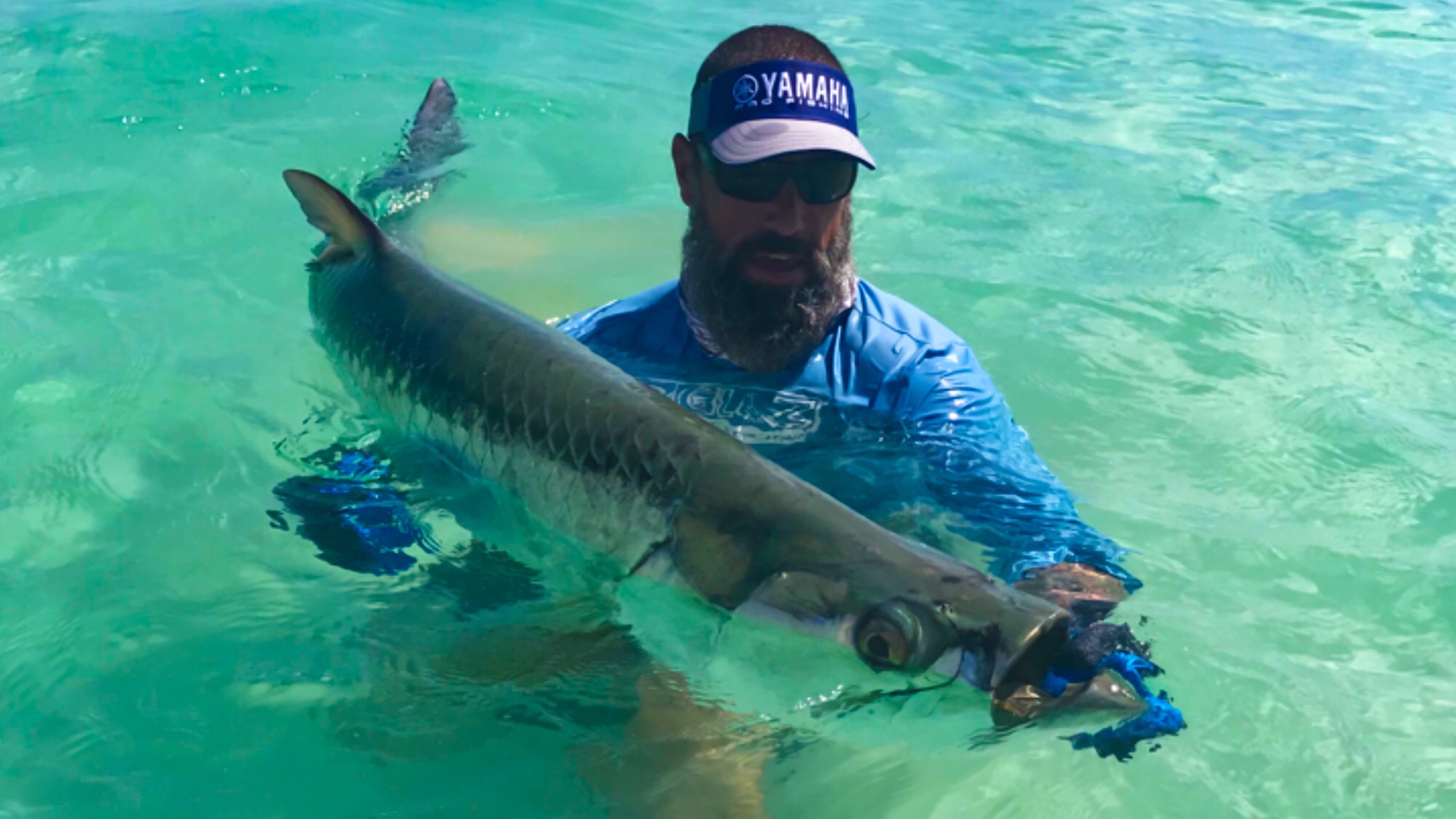 Captain Nate averages 6-8 tarpon bites a day during the season. Any of these hookups could be your fish of a lifetime! Plan now for the coming tarpon season and book your charter trip now.