Another exciting fishing season kicks off at Anna Maria Island, summertime fishing! If you're looking to hire a charter service to take you, friends, or family on this summer, we have put together this comprehensive guide to help you make the right decision (and how to find help along the way if needed).
See What's Biting During The Summer At AMI
The summer is one of the most exciting times to fish the waters surrounding Anna Maria. This is due to the influx of migratory species as well as the awaking of local favorites. The water temps play a huge role when it comes to Florida fishing, and summer marks the peak of activity.
Some of the species you can expect include:
Redfish
Seatrout
Snook
Tarpon
Spanish Mackerel
Grouper
Snapper
Sharks
Permit
Tunny
Different Charter Types For Anna Maria Island Guests
Depending on the style of fishing you are looking to do in the area, who is going, or what is biting best during your particular dates all play a role when choosing the right charter type.  Below we will go over the most popular Anna Maria charters. This includes how they work, what to expect, and rates & info for each.
To note: Passenger capacity listed is for a single charter fishing boat. If you have a large party, we can help plan that out with you. Just contact us.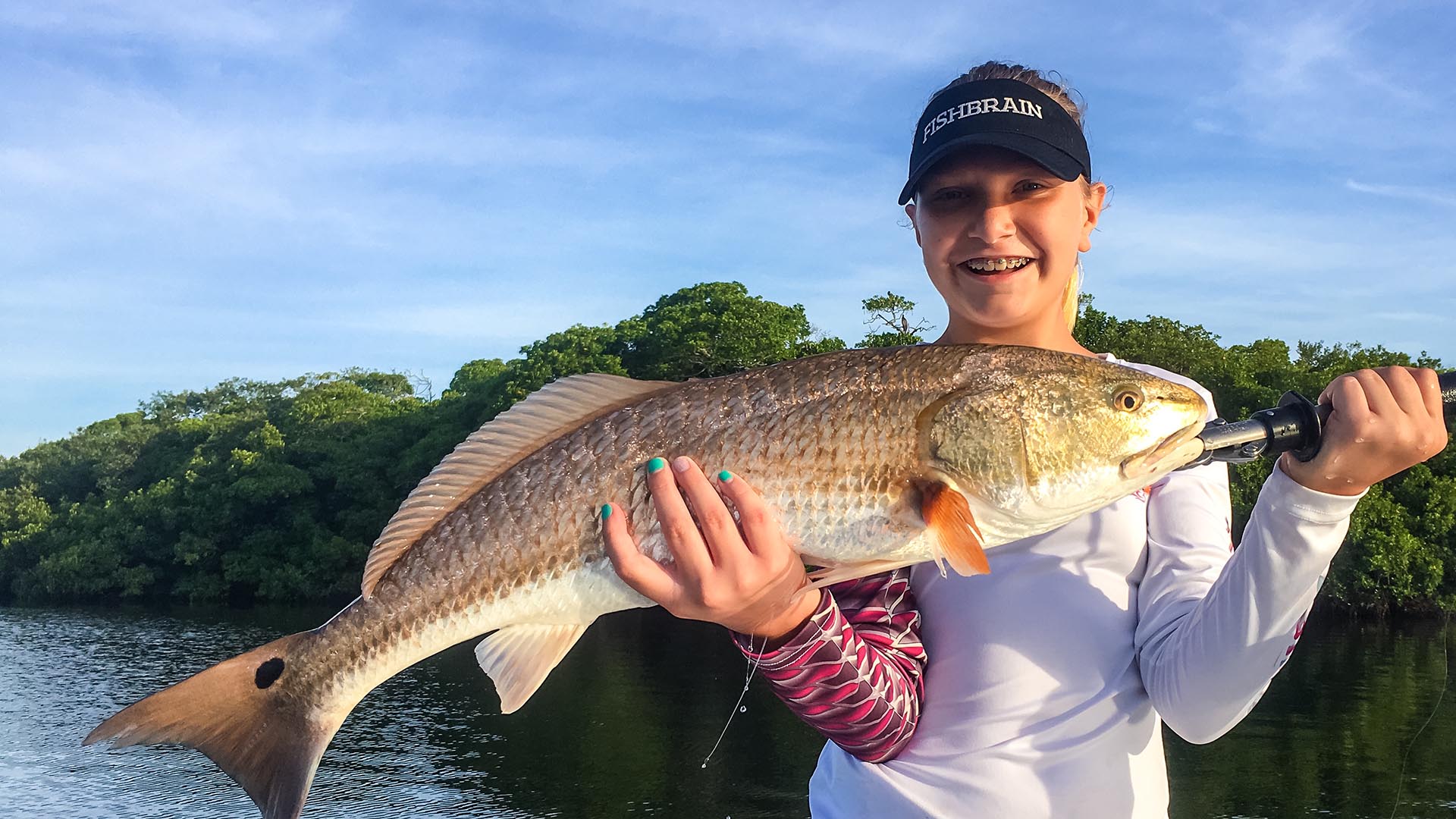 Inshore Fishing Charters
This is the favorite charter type in the area, and it's for good reason. Launching off the backside (east-facing side) of Anna Maria island puts you face to face with expansive grass flats, channels, oyster bars, spectacular backcountry areas, and all fed by multiple access points to the Gulf as well as inland river systems. This combination brings out the monsters of summer and the baitfish that they are chasing.
On this trip, a multitude of targeted species can be found. This includes backcountry snook, resident tarpon, redfish, seatrout, grouper, and snapper. This is alongside a multitude of other species – all set on one of the most spectacular inshore backdrops in Florida.
Rates & Info
This trip is for a maximum of 4 guests.
Rates are:
1/2 day $500
3/4 day $700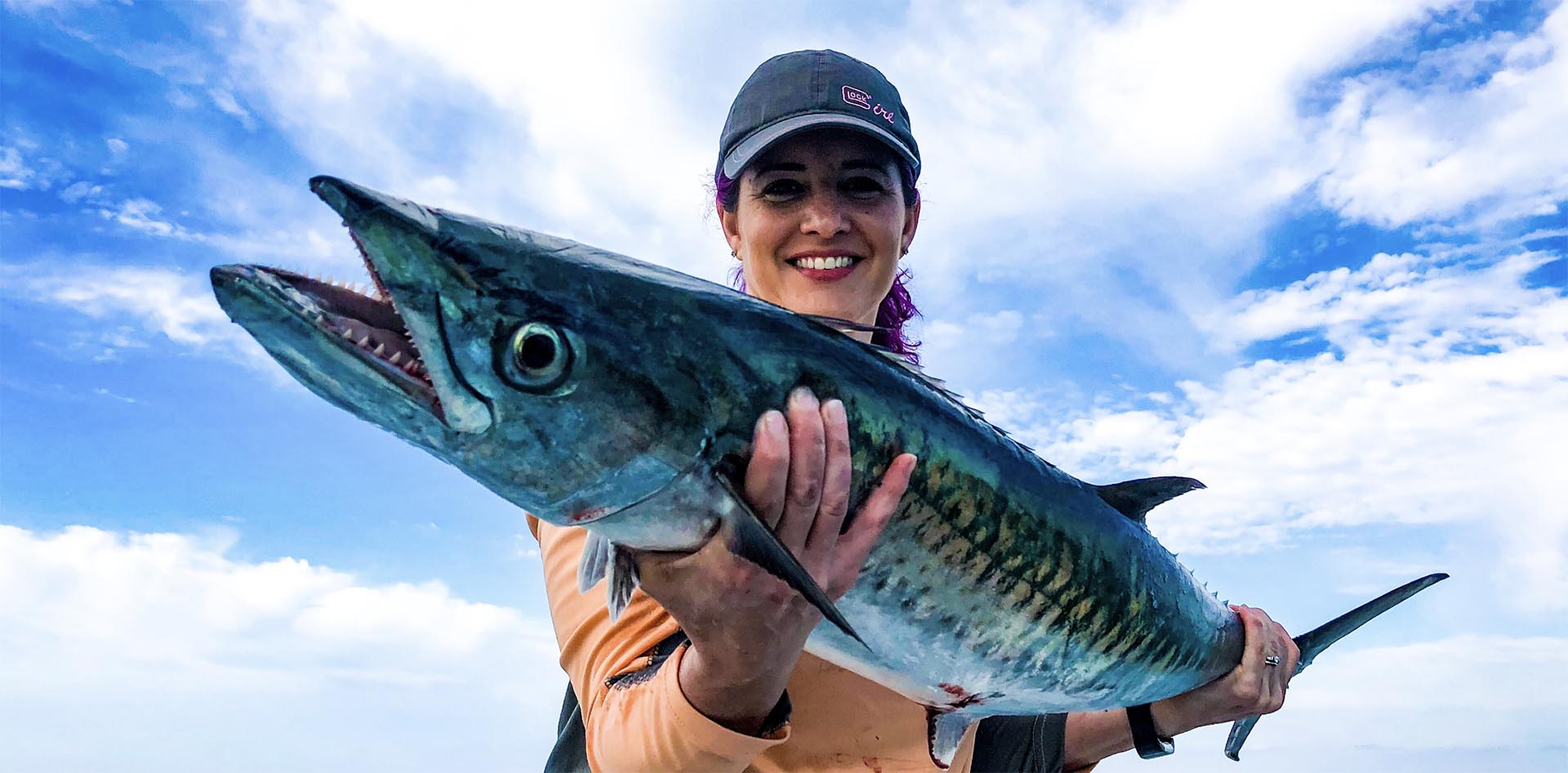 Nearshore Fishing Charters
Nearshore fishing takes place along the beach and access points around Anna Maria Island. This type of charter is best for those who ate looking for offshore quality fishing without the hours-long boat rides. As a matter of fact, you will stay within sight of the shore the entire trip.
On these trips, pelagic species (depending on the season), grouper, and snapper are the primary targets. This alongside many other species of opportunity that are present along this coastline.
Rates & Info
This trip is actually one of opportunity that takes place during our regular inshore charters. It is based on both your needs, as well as what may be running along the nearshore at AMI. In this, the rates and details are the same as above, but if this is truly the action you are looking for, contact us for planning.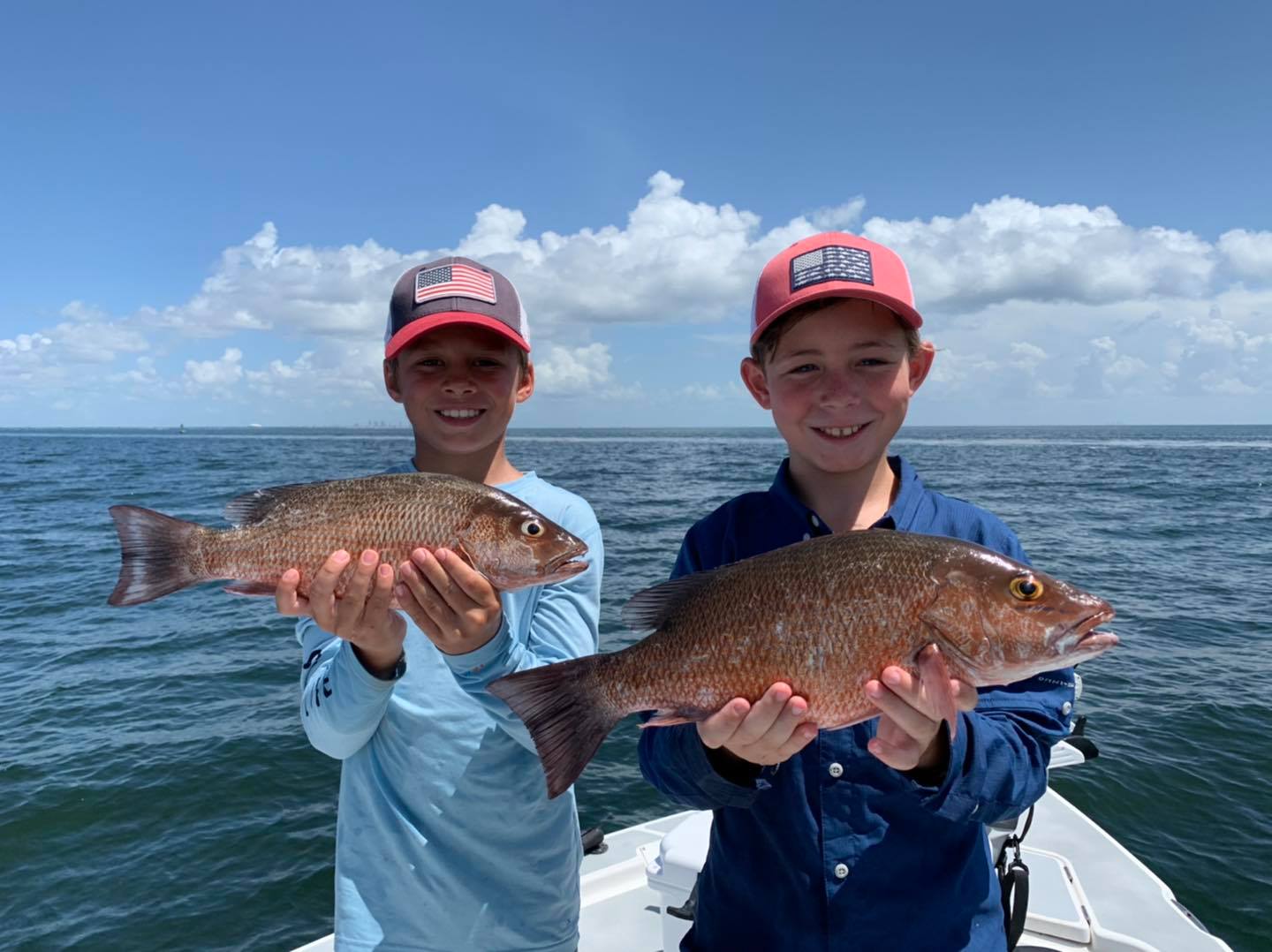 Family Fishing Charters
When looking for a day on the water with the kids it is important that the atmosphere is both fun and exciting. With this, a great mix of activity (catching fish) as well as learning about the coastal ecology here are all points to be considered. Captain Nate is a father himself and takes great pride in taking families out for a day of fishing. You are in great hands with him.
The species and areas targeted can take into account what you are looking for, ages, timeframes, weather, and a multitude of aspects that will make this fishing trip out of AMI a great one, for you and your family.
Rates & Info
This trip is for a maximum of 4 guests.
Rates are:
1/2 day $500
3/4 day $700
Tarpon Fishing Charters
While the area has resident tarpon that are great to target during the summer months off of Anna Maria, this charter is based around the annual tarpon migration. This is a time when the area gets flooded with those looking for their shot to land The Silver King.
The migratory tarpon species that come through the Anna Maria Island waters are exceptional in size, come in great numbers, and put on epic, acrobatic, battles. This is one of the most popular fishing charters in the area and the waters get congested quickly – this trip is best planned by contacting us for details.
Rates & Info
This trip is for a maximum of 4 guests.
Rates are:
6 Hour $900
10 Hour $1200
Sightseeing
If you want to experience the wide variety of life our area has to offer this is the trip for you! We regularly see dolphins, great egrets, snowy egrets, blue herons, gulls, terns, pelicans, osprey, and if you are lucky the occasional bald eagle and manatees! These trips are offered as sunrise or sunset tours or in the middle of the day if you'd like!
What to bring
Weather Appropriate Clothing
Hat
Polarized Sunglasses
Sunscreen
Appropriate footwear like sandals or light soled shoes (please do not wear black soled shoes or boots of any kind)
Phone (for pictures and video)
Snacks
Drinks
We will provide
Ice in the boat's cooler
Water
Gas for the trip
Rates & Info
This trip is for a maximum of 6 guests.
Rates are:
Three-hour private charter $300
Hiring A Local Guide
It is important to find the right fishing guide to compliment your Anna maria fishing charter. Capt. Nate is a Florida native and lifelong fisherman. He tailors his services to all types of anglers, from novice to pro, and invites you to create lasting memories.
Making A Reservation For An Anna Maria Island Fishing Charter This Summer
Making reservations with us is easy. You can make reservations right now, in real-time here, or contact the Captain for help planning.
More Info: