This part of Florida's coastline is home to world-renowned inshore flats fishing. There is a combination of sand and grass flats, oyster bars, and backcountry mangrove systems, that when combined with direct ocean access, combine to create one of the best places to fish in the area.
Bradenton Flats Fishing Charters
When looking for a charter fishing trip out of Bradenton you might have a few questions. We'll try to cover some popular topics here.
These are family-friendly trips that take place in shallow water. For those who would prefer a calm day on the water exploring Florida's coastal ecology while catching epic inshore gamefish species, these charters fit the bill.
You would generally choose from two different trip time frames, a 4 hour or 6 hour long trip. This will come down to personal preference and your goals for the day. This does affect trip pricing, but there are many benefits to staying out a bit longer on your trip – especially for those looking to fill a cooler. However, a shorter trip may be best suited for a quick and highly active experience where catching fish is all but a certainty. You can learn more here.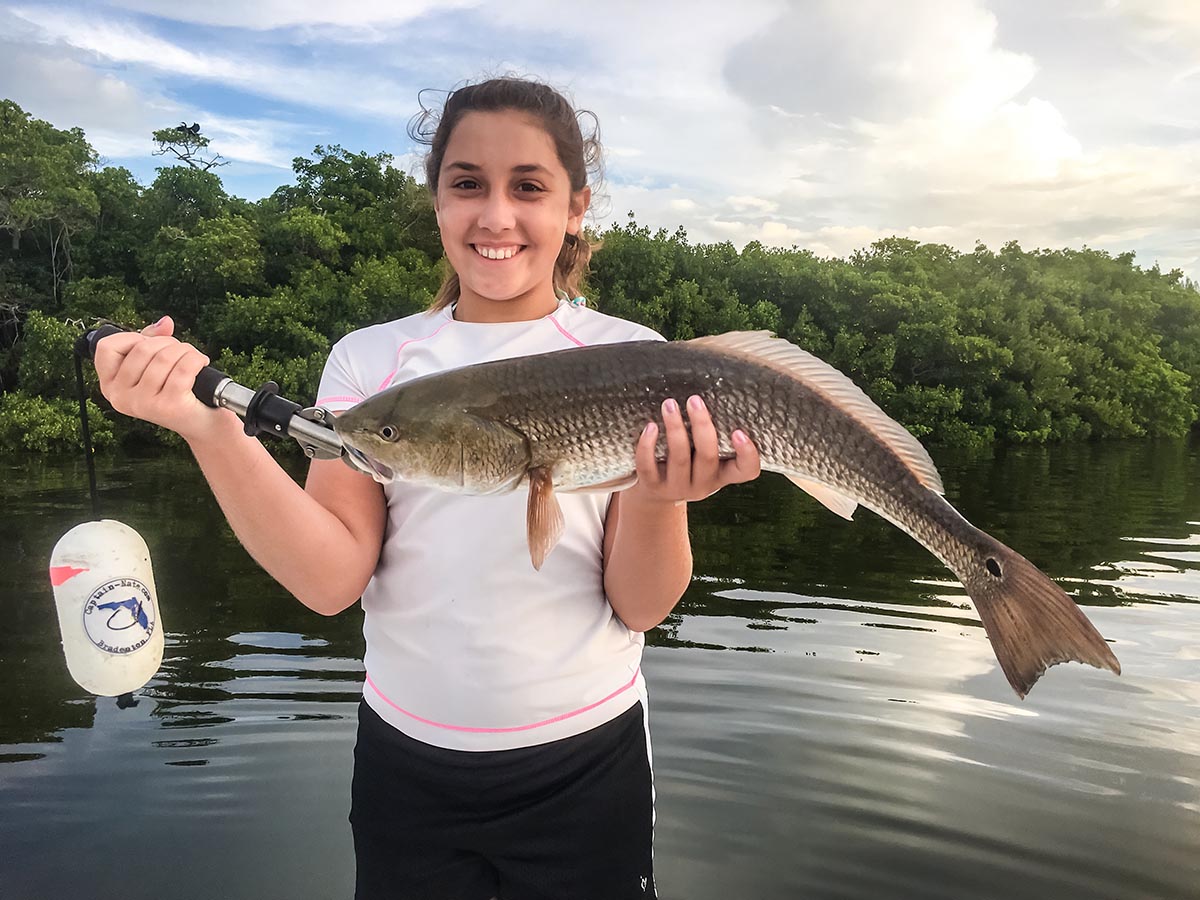 Flats Fishing Bradenton
The fishing itself is a mix of a few things. Sightfishing activity is fairly popular as these shallow water areas will literally "show you the fish" by the captain chasing wakes left behind by cruising fish or the explosion of species "smacking bait" at the surface. Fishing guides with local knowledge will also know where to target certain species, during certain tides, and seasons. This can take place in deeper water pockets, around structures, or up less traveled backcountry areas.
Most visitors will be utilizing live bait to make the most of their trip, however, a seasoned inshore fisherman may request to utilize artificial lures or even fly fishing gear. The gear itself is provided on your standard fishing charter, which utilizes spin tackle and live bait setups, and easily handled by anglers of any age or experience level.
The species you can target are truly compromised of a nearly endless list. The most popular species include redfish, seatrout, snook, tarpon, snapper, and even grouper.
Planning Your Trip
This is a year-round fishery and planning a trip can be done during any time of year. In this, you may be restricted to your personal schedule or you may be hunting after certain seasonal species. This is the first decision that needs to be defined before starting to make your plans. That said, weather can pop up out of nowhere here in Florida, and you may want to explore forecasts for your chosen timeframe or contact the Captain for help with this.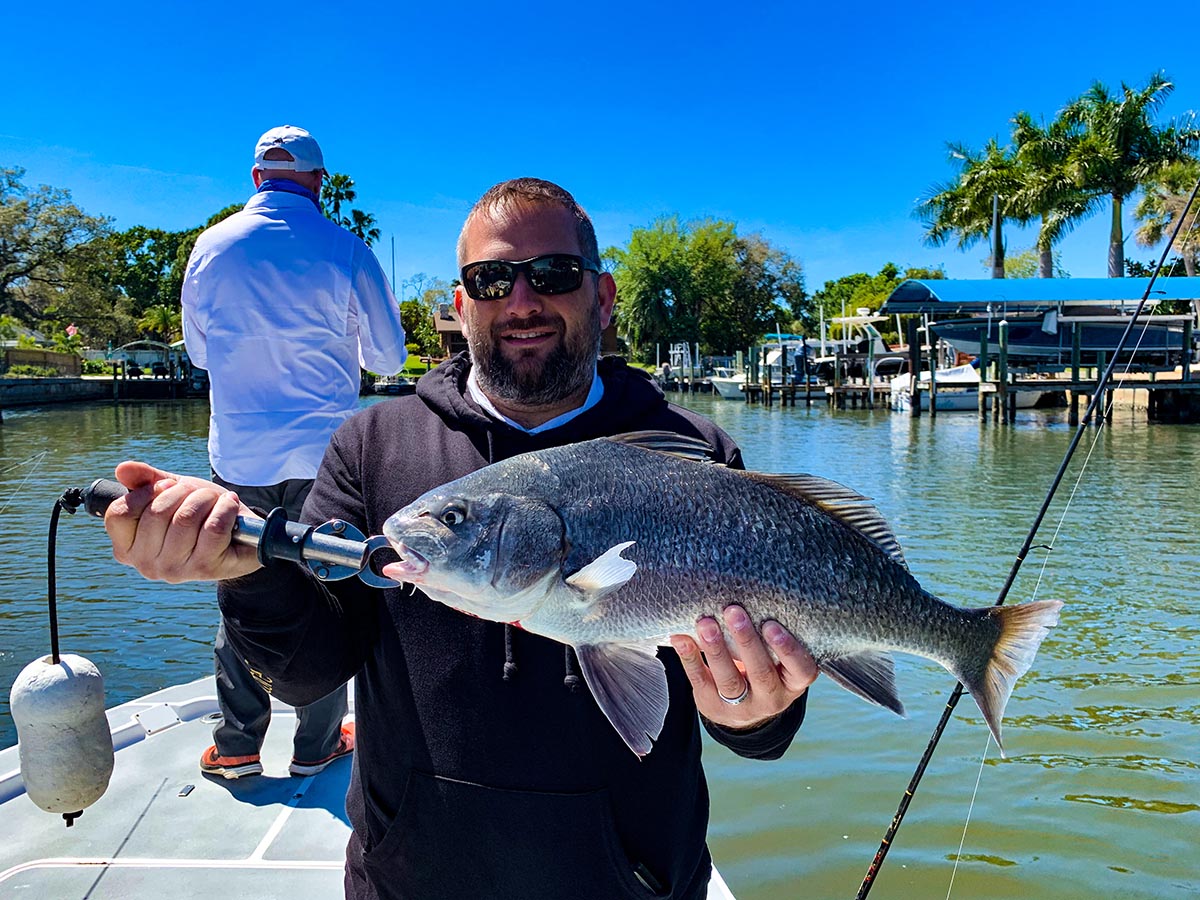 Reserving A Bradenton Fishing Charter
We offer real-time online reservations directly on our site, right here. This will allow you to secure your date and time as soon as you are ready. The Captain will follow up with any necessary details.
If you are interested in even more details regarding a Bradenton flats fishing trip check out this article.