Bradenton Florida holds some of the best backcountry, inshore, and flats fishing in Florida. It is connected to the state's largest inshore estuary, is river-fed, and with direct access to the Gulf of Mexico. Combine all of this with year-round temperate weather, a diverse ecosystem, and its welcoming environment to one of the most diverse numbers of gamefish species any one area has to offer – and you are in fishing heaven. A local fishing guide will be your key to success when it comes to spending the day on the water fishing here.
What To Look For In A Local Bradenton Fishing Guide
The first and most important factor, which may be hard to judge, but it is truly the one differentiating factor is a local guide who truly loves to fish here. It can be hard to decipher this through a website or through short online reviews, but there are ways to figure this out. You can usually tell through social media profiles and the way the guide carries himself through the excitement and consistency, or lack thereof, of these posts. Seeing the guide engaging with commenters, having an active role in local events, and shows care and crafting with each and every public post.
You'll want a guide with extensive experience fishing in the area. Most of the career guides in Bradenton are either native or early transplants to the area who immediately found themselves spending every day on the water. Through thick and thin, they stick with fishing as the primary focus for their life and career. In this case, combining those social media signals, website about pages, and reviews can lead you down the right path of discovering this perfect combination.
Lastly, the guide will have the boat and equipment solely dedicated to fishing the area, through all of its seasons. These setups may change given the guide's specific specialty (fly fishing, sight fishing, bottom fishing, shark fishing, bow fishing, etc.). Generally, this information is usually provided upfront on the guide's website and you will occasionally see some sponsored by these equipment companies as well.
What A Fishing Guide Can Offer You In Bradenton
It truly lies in the local knowledge, ability to adapt to diversity, and doing all of that while trying to get you on the kind of fishing trip you are expecting. In the end, the job of the guide is to make your fishing day, vacation, or bucket list trip everything it can be.
Now, in Bradenton, the fishery here is so diverse it truly takes local knowledge to make full benefit of the area. Between backcountry waterways and mangrove mazes to grass flats, oyster bars, sand flats, cuts, and passages – a true local Bradenton guide will know when, how, and where to fish them.
When these aspects are combined you have the ingredients for a truly memorable fishing charter in Bradenton.
What Can A Fishing Guide Help You Target In Bradenton?
Bradenton is home to thousands of species of fish, some seasonal and some resident. The big four are redfish, snook, tarpon, and seatrout – the Inshore Grand Slam. But alongside, you will have shots at snapper, grouper, flounder, blackdrum, sharks, pompano, Spanish mackerel, kingfish, cobia, sheepshead- the list truly goes on and on.
What Does A Fishing Charter With A Local Guide Cost In Bradenton?
The charter cost vary by fishing outfit, fishing type, experience in the area, equipment provided, targets, and seasons. Among these, there are some example costs we can provide below:
Typical Inshore Fishing Charters
1/2 Day Fishing Trips (4 Hours and Up To 4 People): $500
3/4 Day Fishing Trips (4 Hours and Up To 4 People): $700
Fishing The Seasonal Tarpon Migration
3/4 Day Tarpon Trips (6 Hours and Up To 4 People): $750
Full-Day Tarpon Trips (10 Hours and Up To 4 People): $1200
What Does A Bradenton Fishing Guide Provide With These Costs?
Alongside experience, know-how, and enthusiasm for your day on the water, area fishing guides usually include:
Fishing Licenses
Bait
Tackle
Ice in the Cooler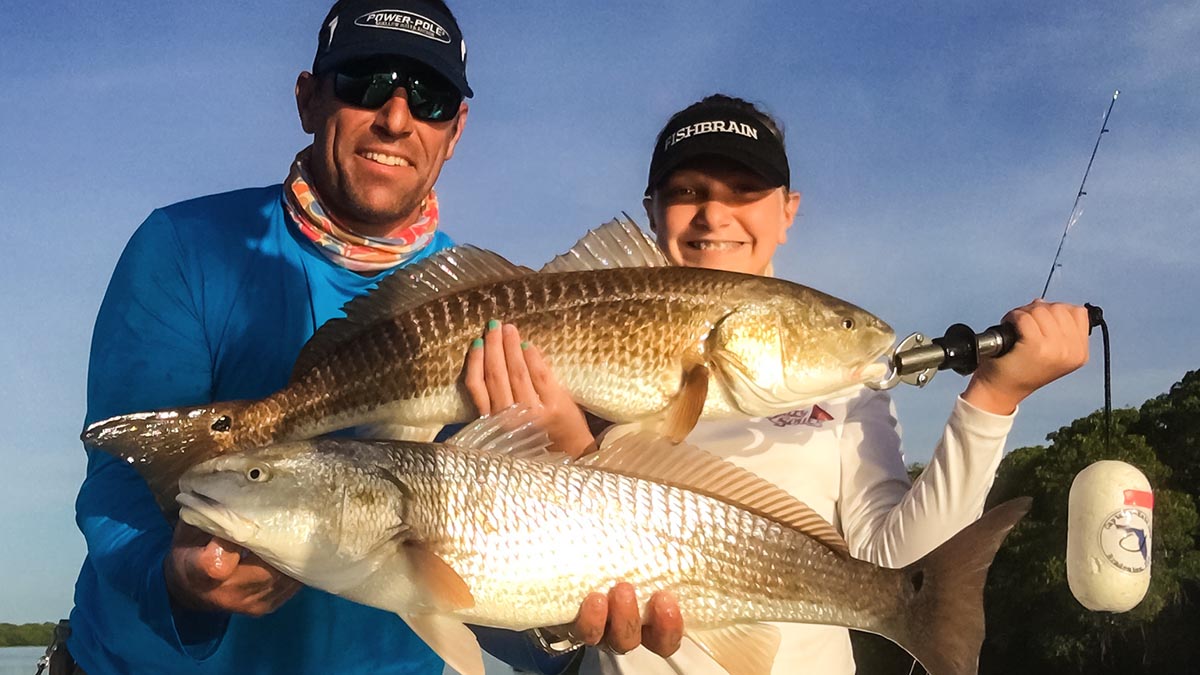 Where Can You Find A Bradenton Fishing Guide?
In most cases, word of mouth, social media, and a google search will send you down the right path. However, in this particular case, you are on the website of a great local guide who offers Bradenton fishing trips. Capt. Nate invites those looking for a great day on the water, whether novice or pro, to join him for an epic day on the water in Bradenton. To get started you can explore some of the links below:
Got questions? Contact Capt. Nate or Call 941-932-5609
Want more info? Explore Charters: Inshore, Tarpon, and Family Trips
Want to book right now? Online, Real-Time Reservations
Want to see his reviews? Google Reviews | Facebook Reviews | TripAdvsior 
Or, go check out some awesome pics: Photo Gallery