Last Updated on January 23, 2023 by Eric Bonneman
Bradenton, located on the west coast of Florida, is a prime destination for inshore fishing enthusiasts looking to catch snook. The area boasts an abundance of inshore and backcountry fishing opportunities, perfect for a unique fishing experience unique to the Sunshine State. Springtime is particularly ripe with opportunities to catch big numbers of snook, and anglers have the promising hope of landing a trophy-size catch.
Snook in Bradenton
While fishing for snook in the winter in Florida can produce solid results, snook traditionally become more active as Florida's seasons' transition from winter to spring, meaning things can quickly go from good to great. Springtime is the perfect time to take advantage of a change in snook behavior that translates into more aggressive feeding. This positive change in fish temperament results in a better bite-to-cast ratio, meaning better opportunities for landing fish.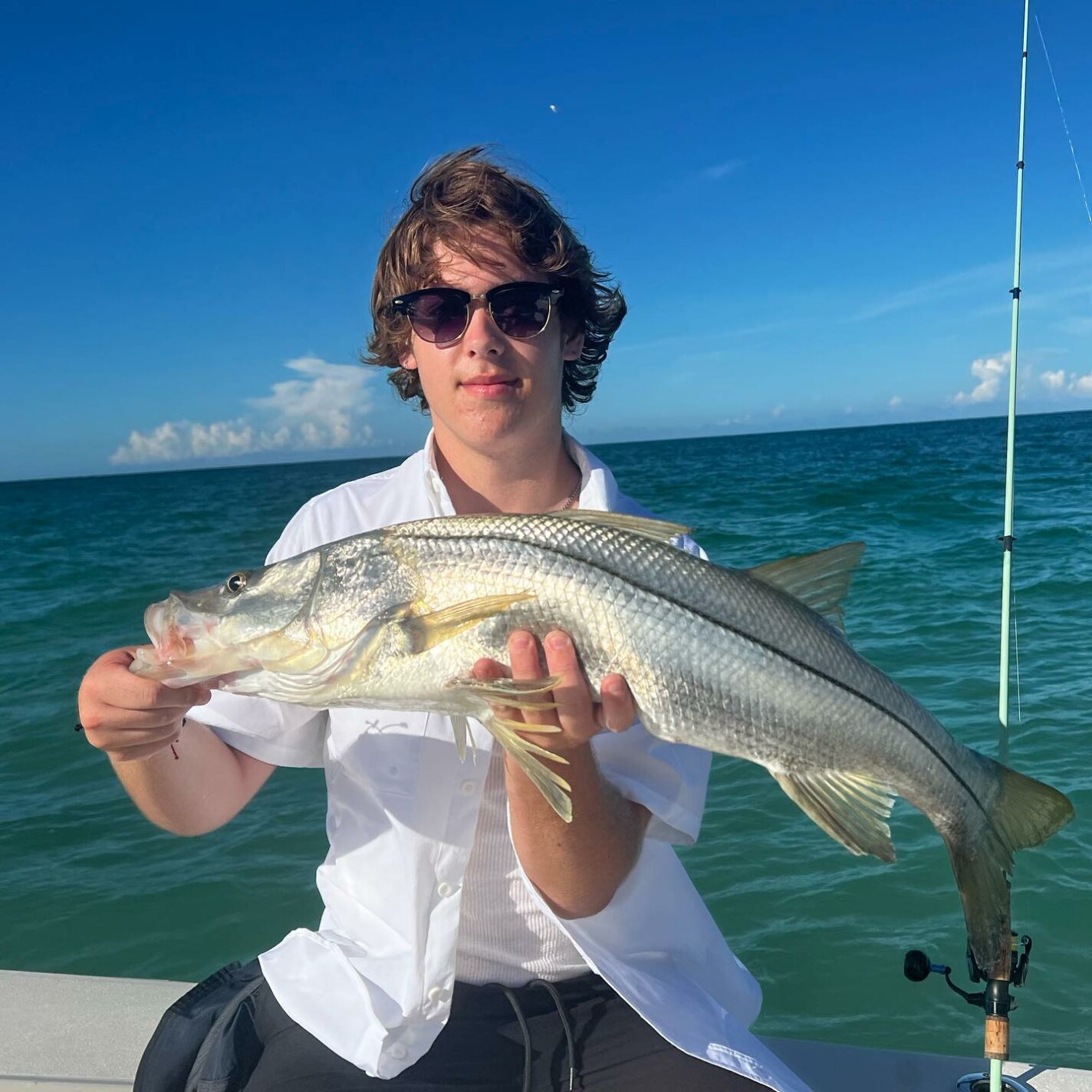 The Best Approach for Springtime Snook
As with any fishing experience, many variables affect an angler's success. However, you'll see better results by focusing on a few strategies and tactics. Understanding snook behavior and movement during this time of year in the Bradenton area are vital. Weather is, perhaps, the most important factor affecting fish movement.
Snook migrate from rivers, canals, and creeks (their typical winter homes) to spawning flats as the water temperature warms. As they move, they use underwater travel routes. Connecting the dots between winter snook homes and their spawning destination is critical. Once you've identified those routes, look for staging areas where snook tend to stop as they travel. Typical stopping points along their way are docks, points, bridge pilings, lines of mangroves, channel swings, oyster and sand bars, and other structures.
After you've found significant staging areas, look for bait. Spring is when snook look to feed and bulk up as they prepare for their spawning season. Once you find the bait, you'll likely find the snook schooled up and ready to eat.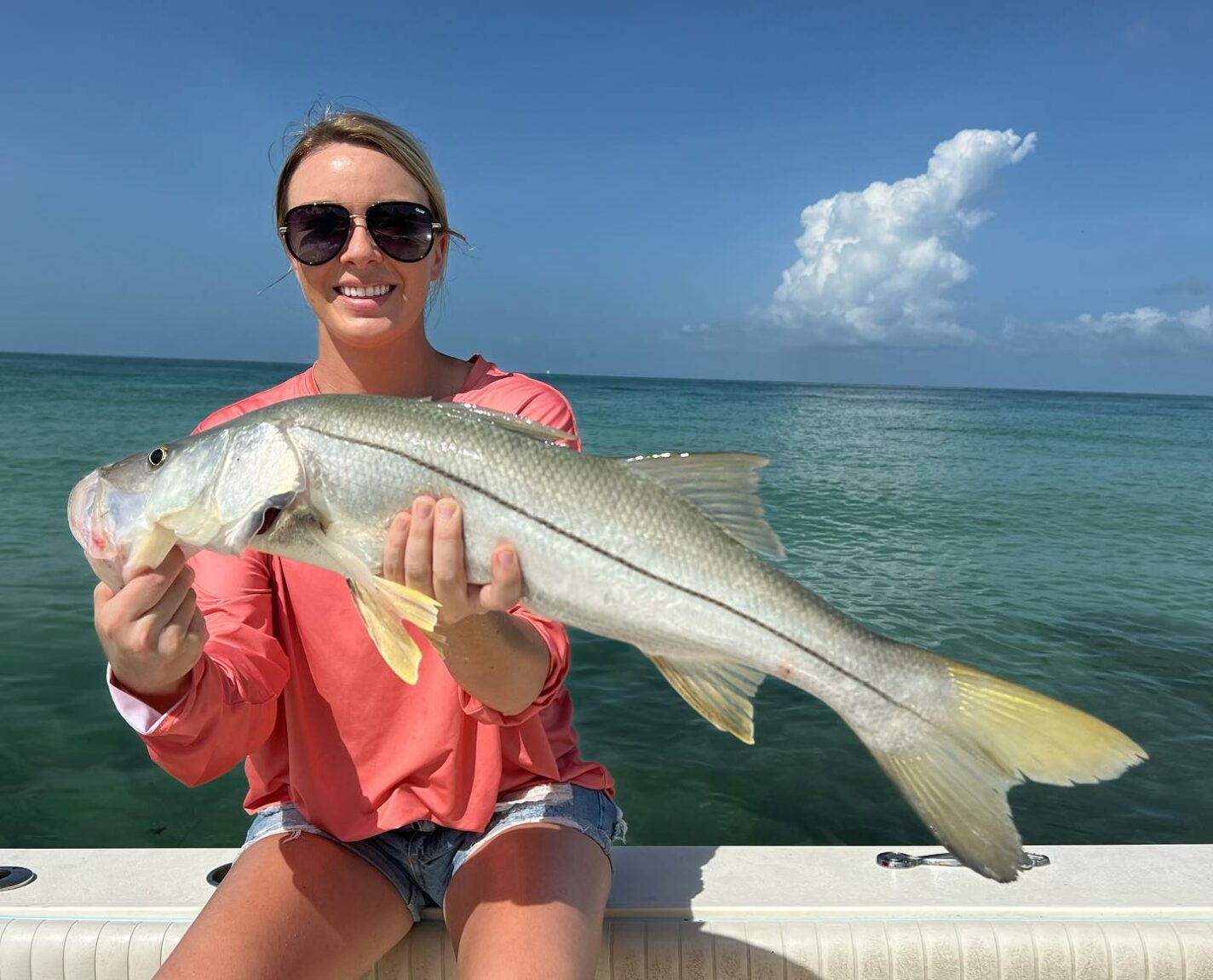 Fish With Us
Capt. Nate has been fishing Bradenton's inshore waters since 1985, and he is the ultimate resource for inshore anglers of all skill levels who want an authentic Florida fishing experience. As an experienced guide and licensed captain, Capt. Nate is passionate about helping others enjoy the sport and the bounty of this incredible destination.
He will put his decades-long knowledge to work for you, teaching you how to identify snook, where to find them, and bait them in their staging areas – ensuring you'll have a successful and enjoyable charter experience. If the west coast of Florida tops your must-fish inshore spots, then get ready for the ultimate inshore fishing adventure and book your spring snook fishing trip with Captain Nate today!