Anna Maria Island, located at the Southwest corner of Tampa Bay, is one of the many great fisheries in the area. It may be considered small in contrast to Tampa Bay, but it packs in quite the concentration of fishing opportunities. You have beach and surf on one side, channels at either end, two bridge structures crossing the estuary, and shallow water flats that mate up to stellar backcountry fishing.
The Flats
The flats located on the east side directly mate up to the island. Directly opposite of Holmes Beach, there are expansive grass flats that intermingle with mangroves. Among all of that are channels, pockets, and finally Anna Maria Sound. This stretch of flats is also framed by a deep channel at each (north and south) end that offers a direct feed to Tampa Bay and the Gulf of Mexico.
Beyond Anna Maria Sound, literally just a few minutes by boat is yet another maze of flats, channels, and mangroves. Opportunities exist to sight fish the areas directly across near Perico Bay, hook a little south into Palma Sola Bay, or head northeast towards the Manatee River near Bradenton. All of which is well known for awesome year-round fishing.
Species To Target
Being connected to the state's largest inshore estuary, the flats of Anna Maria Island offer quite an extensive list of species to target. I could make a list a mile long, but let's look at some of the most popular.
The Inshore Slam
This area can offer you a chance at an inshore slam or grand slam. Holding all of the coveted species within the guidelines. For a slam, anglers are able to target snook, redfish, and seatrout. This is quite a common occurrence in the area during most times of the year. To turn that slam into a grand slam, anglers would need to add a tarpon to the day's catch. While tarpon fishing can be slower one the winter, there are opportunities to target resident tarpon most of the year. Aside from that, this area sees the yearly influx of tarpon during the state's famous yearly migration.
Popular Species
Aside from those species within the slam lists, the Anna Maria Island flats hold much more opportunity to land popular inshore gamefish. These species include Black Drum, Pompano, Permit, Snapper, Cobia, Grouper, Flounder, Spanish Mackerel, Shark, and many others.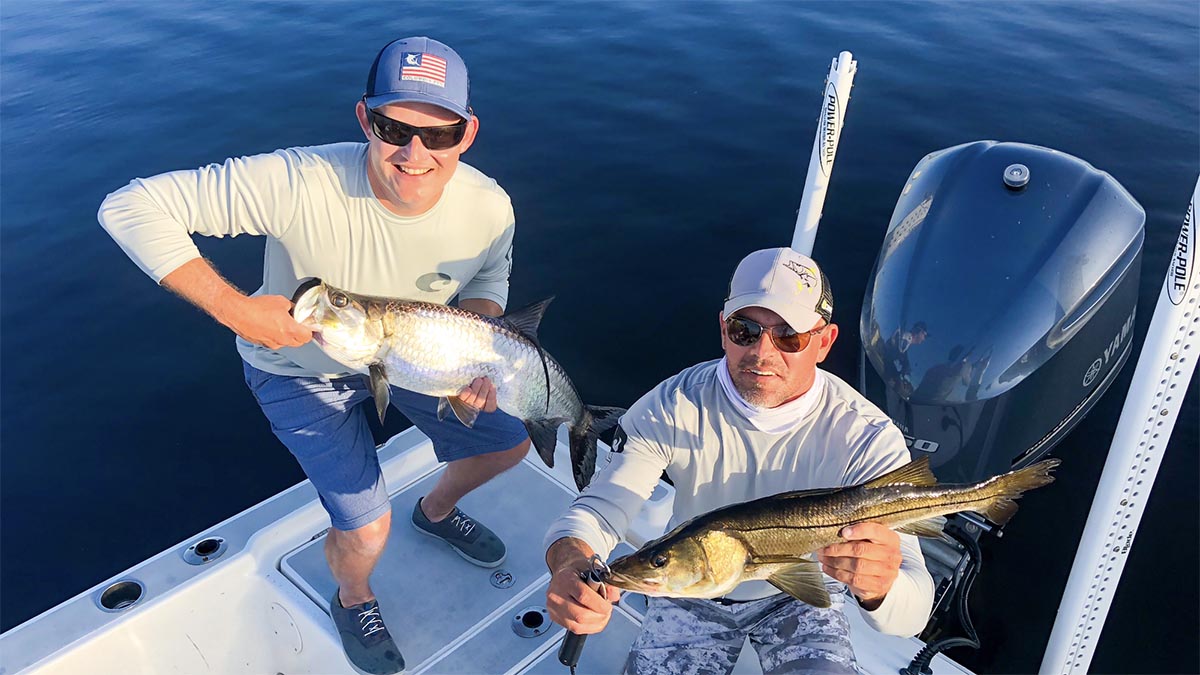 Anna Maria Island is truly a fisherman's paradise and makes for a great Florida fishing destination. There is always something to catch and regardless of the time of year, this fishery is one of the most active in the state.