Last Updated on August 3, 2023 by Eric Bonneman
Anna Maria Island Fishing Charters are a thrilling adventure waiting to be explored.
These waters, the vibrant marine life… it's an angler's paradise.
But embarking on such a journey can seem daunting especially if you're not familiar with charter fishing trips.
No worries, though! With Anna Maria Island Fishing Charters, even first-timers feel like seasoned anglers in no time.
Anna Maria Island Fishing Charter: An Angler's Paradise
Anna Maria Island, a gem on Florida's Gulf Coast, is more than just its beautiful beaches and quaint local shops. This island serves as an angler's paradise with breathtaking coastal landscapes and rich marine life.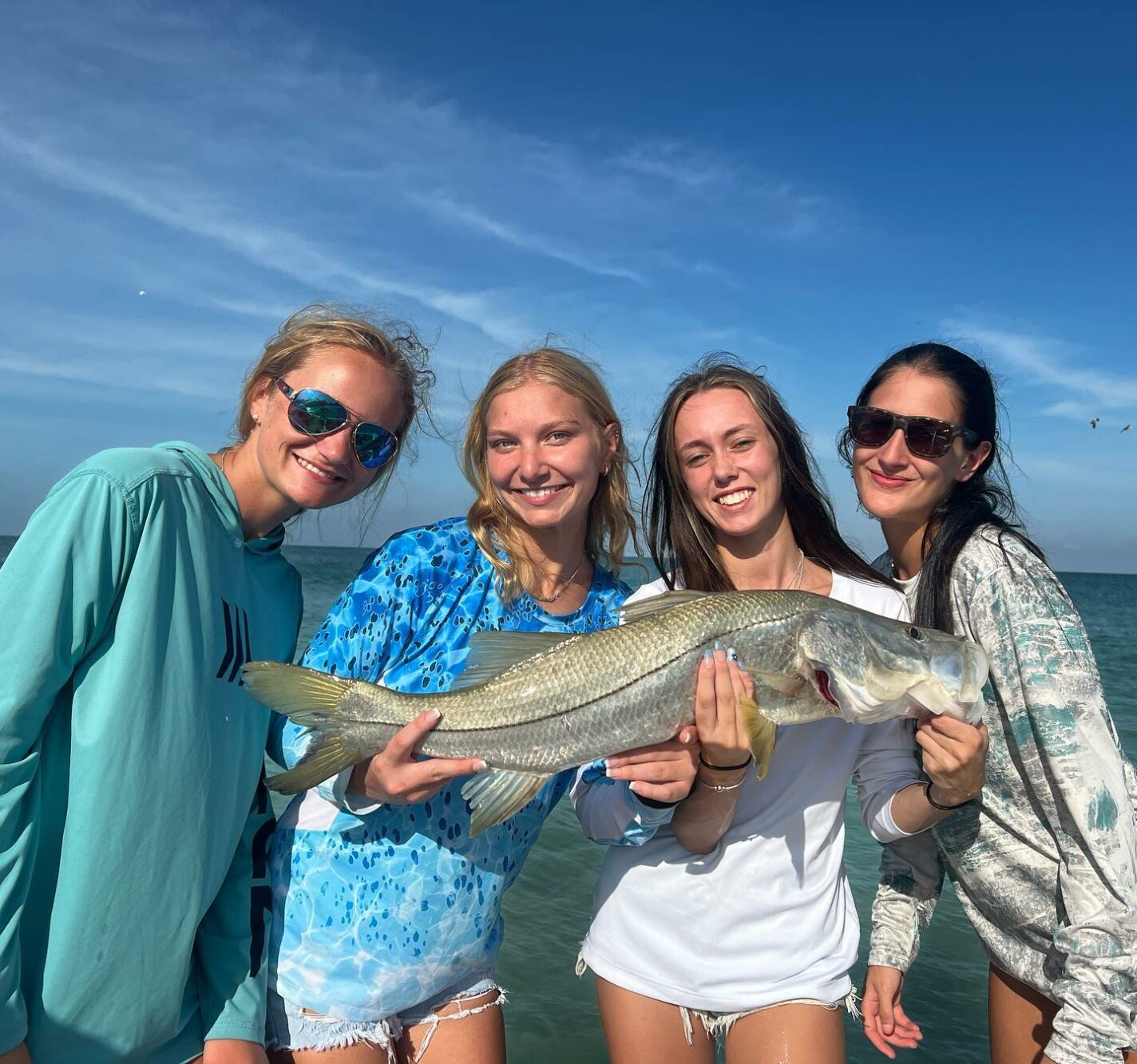 The Emerald Waters of Anna Maria Island
In the warm waters surrounding this idyllic location, anglers can find diverse habitats that support various fish species like Snook, Redfish, Tarpon, Seatrout, Blacktip Shark, Grouper, and Snapper. These environments range from shallow flats to deeper channels within Tampa Bay or Sarasota Bay for inshore fishing opportunities.
If you're up for some light offshore action instead, venture into the emerald depths of the Gulf where different challenges await but also unique rewards such as catching Grouper or Spanish mackerel among others.
Catching Fish Amidst Breathtaking Scenery
Fishing off Anna Maria isn't solely about reeling in your catch; it encompasses much more. Imagine casting out amidst stunning views – sandy white beaches on one side while mangrove-lined shores dotting another – creating memories beyond simply landing fish.
You might even spot dolphins or manatees playing nearby while waiting patiently for your line to tug. And let's not forget those mesmerizing sunsets over the Gulf, which make evening charters truly unforgettable experiences, regardless if you're a seasoned pro seeking trophy catches or merely looking forward to quality family time immersed amongst nature's beauty.
Your Next Adventure Awaits at AMI
For anyone eager enough now, after reading all these details regarding what makes an Anna Maria Island fishing charter so special, don't hesitate any longer. Get ready because our next section will guide you through the booking process, including the necessary steps before embarking upon this journey across beautiful waters filled with abundant marine life awaiting discovery by avid fishermen alike.
Key Takeaway: 
Anna Maria Island isn't just a picturesque beach destination, it's an angler's dream with diverse marine life and stunning coastal views. Whether you're seeking trophy catches or simply relishing in nature's beauty, the island offers unforgettable fishing experiences. So don't wait – your next adventure awaits.
Meet Captain Nate and Captain Nick: Your Guides to Top AMI Fishing Charters
The Anna Maria Island fishing charter scene is teeming with options, but two names stand out – Captain Nate Weissman and Captain Nick. These seasoned captains helm our top-rated AMI charters, providing unforgettable angling experiences in the beautiful waters of this island paradise.
With years of experience navigating these warm waters, both Captains bring a wealth of knowledge about local fish species and prime fishing spots. This expertise makes your journey enjoyable and fruitful when catching fish like Spanish mackerel and others.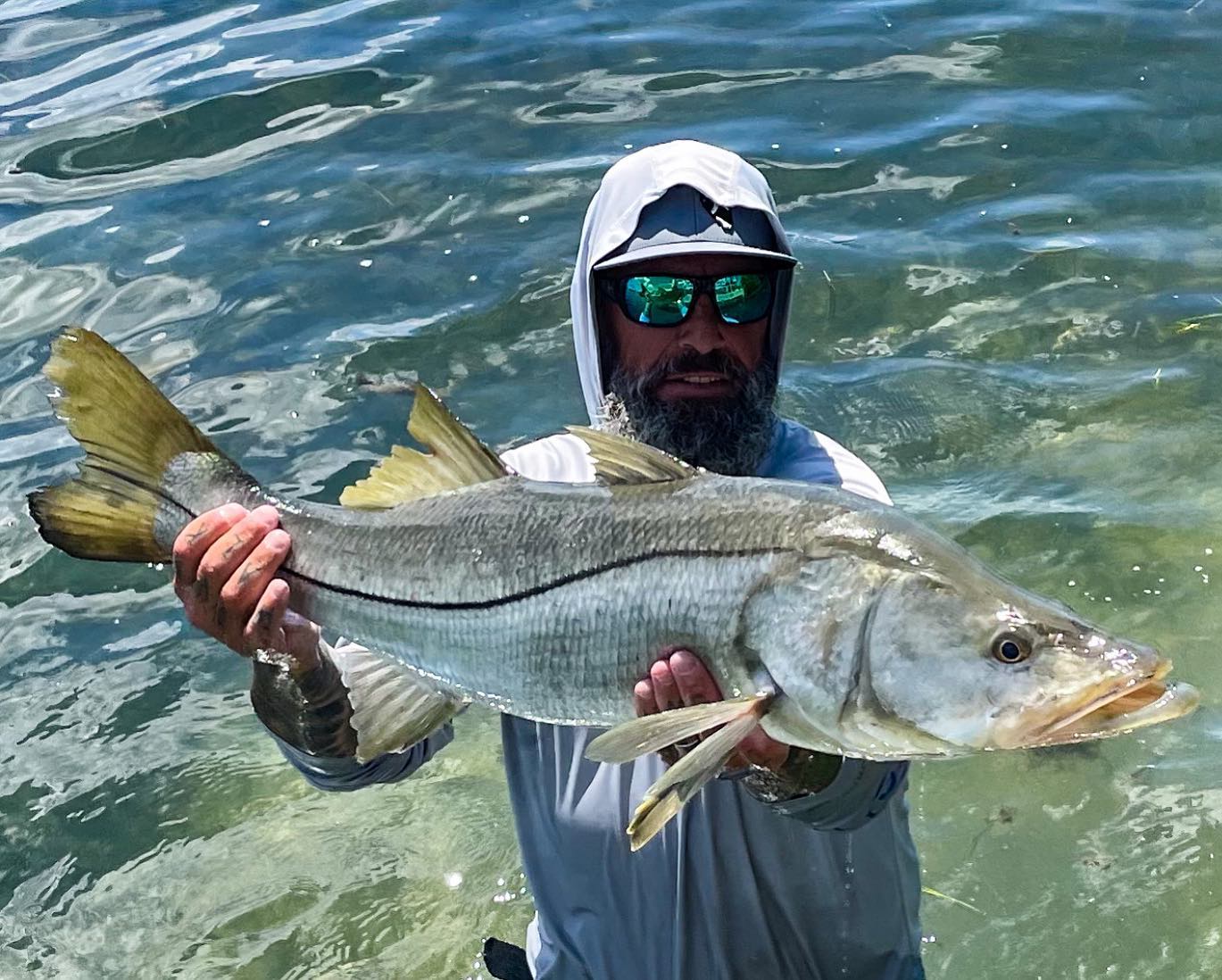 Highly Recommend Captain Nate
Captain Nate's reputation as an excellent guide has been earned through his commitment to safety and ensuring maximum enjoyment for all passengers aboard. His ability extends beyond merely locating ideal fishing zones; he creates a welcoming environment where families can unwind while learning about nature and effective angling techniques.
Nate particularly shines when teaching kids how to fish – making each expedition fun-filled yet educational. He is known for transforming even the most apprehensive young anglers into budding enthusiasts by the end of the trip.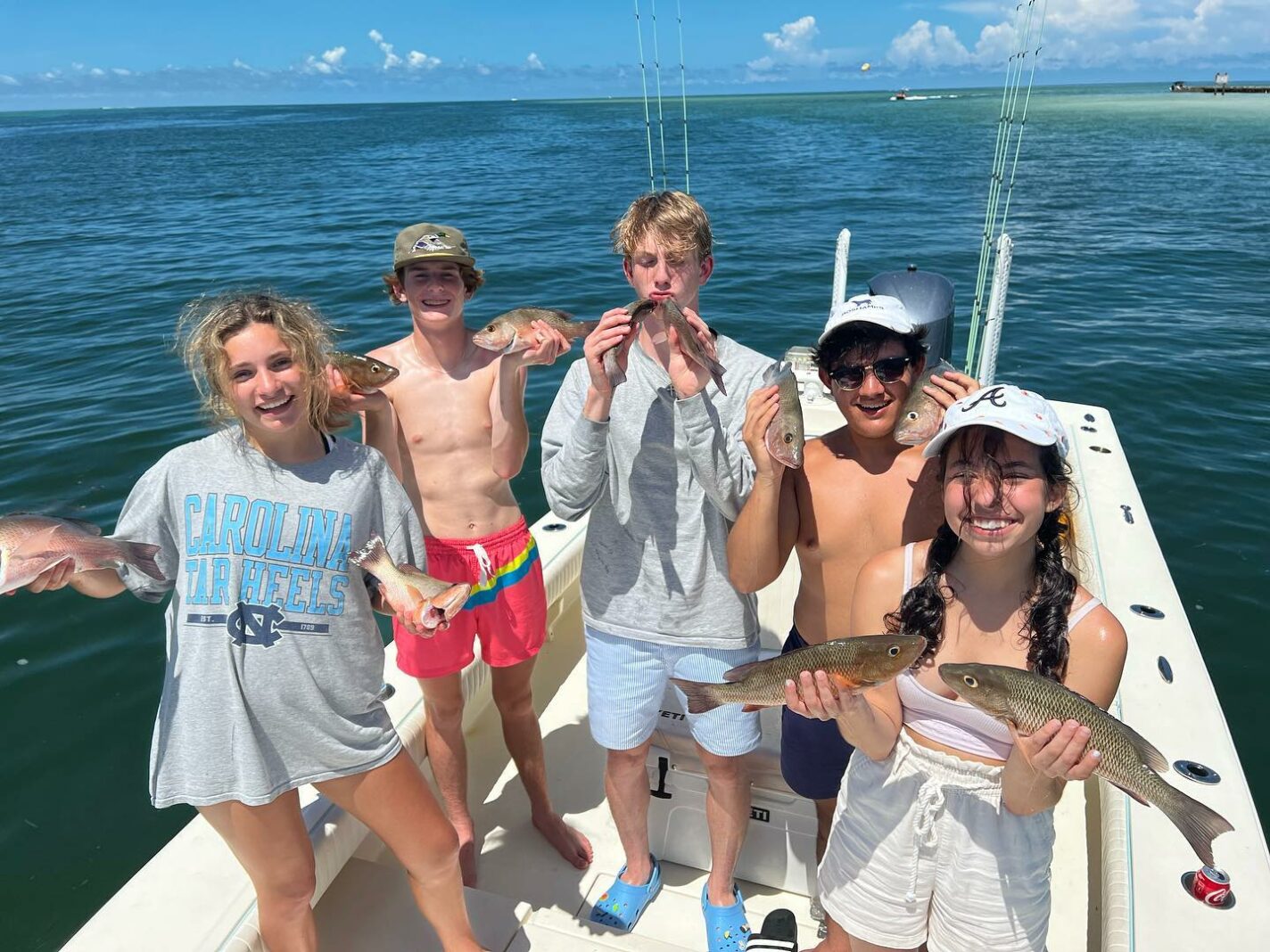 Your Guide on The Waters – Captain Nick
In a similar vein, Captain Nick brings unique skills onboard every excursion that makes him one of the most sought-after guides on Anna Maria Island. Known for his friendly demeanor and vast marine knowledge, he ensures you have a memorable time exploring diverse marine ecosystems or trying light nearshore fishing, depending on individual group preferences. Learn more about Captain Nick here.
An Experience Tailored To You:
If there's something specific you're after during your adventure – be it tarpon or inshore-fishing – let them know. Both captains are flexible enough to tailor trips according to guest preferences, which means they'll do everything possible to ensure you get exactly what you want from the experience.
Key Takeaway: 
With Captain Nate and Captain Nick at the helm of Anna Maria Island fishing charters, you're in for a memorable angling adventure. Their expertise, friendly demeanor, and ability to tailor trips according to guest preferences make them stand out in the vibrant AMI charter scene.
Aboard the Avenger 24 & Century 22 – Our AMI Charter Fishing Boats
When it comes to fishing charters in Anna Maria Island, our two boats – Avenger 24 and Century 22 – are more than just transportation. They're crucial elements of your ideal fishing machine experience.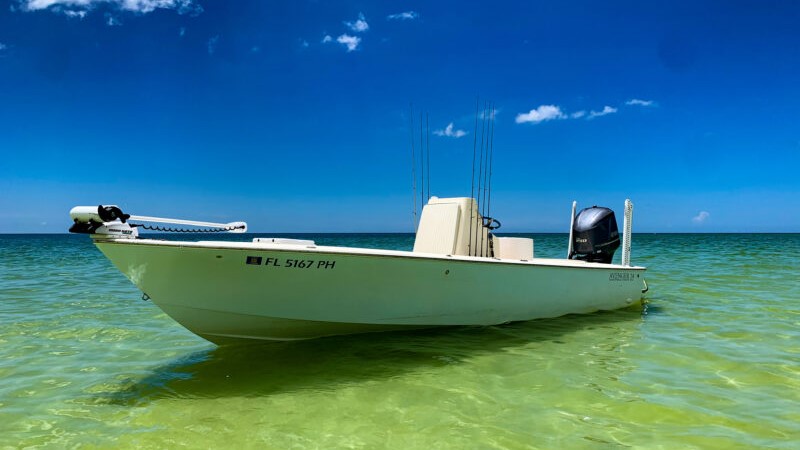 The Avenger 24 Experience
Captained by Nate Weissman, the Avenger is a force on the water with its powerful Yamaha engine boasting an impressive horsepower of up to 250 HP. It's not just about getting you from point A to B; this boat takes you exactly where the fish are biting.
Thanks to modern GPS technology and fish finder tools onboard, finding prime spots for catching Spanish mackerel or other species becomes less guesswork and more strategy-driven. Its wireless trolling motor ensures smooth navigation while keeping noise levels down so as not to disturb potential catches.
Beyond functionality, comfort isn't compromised either on the Avengers. The boat can comfortably accommodate four guests without sacrificing space or safety, making it perfect for family trips.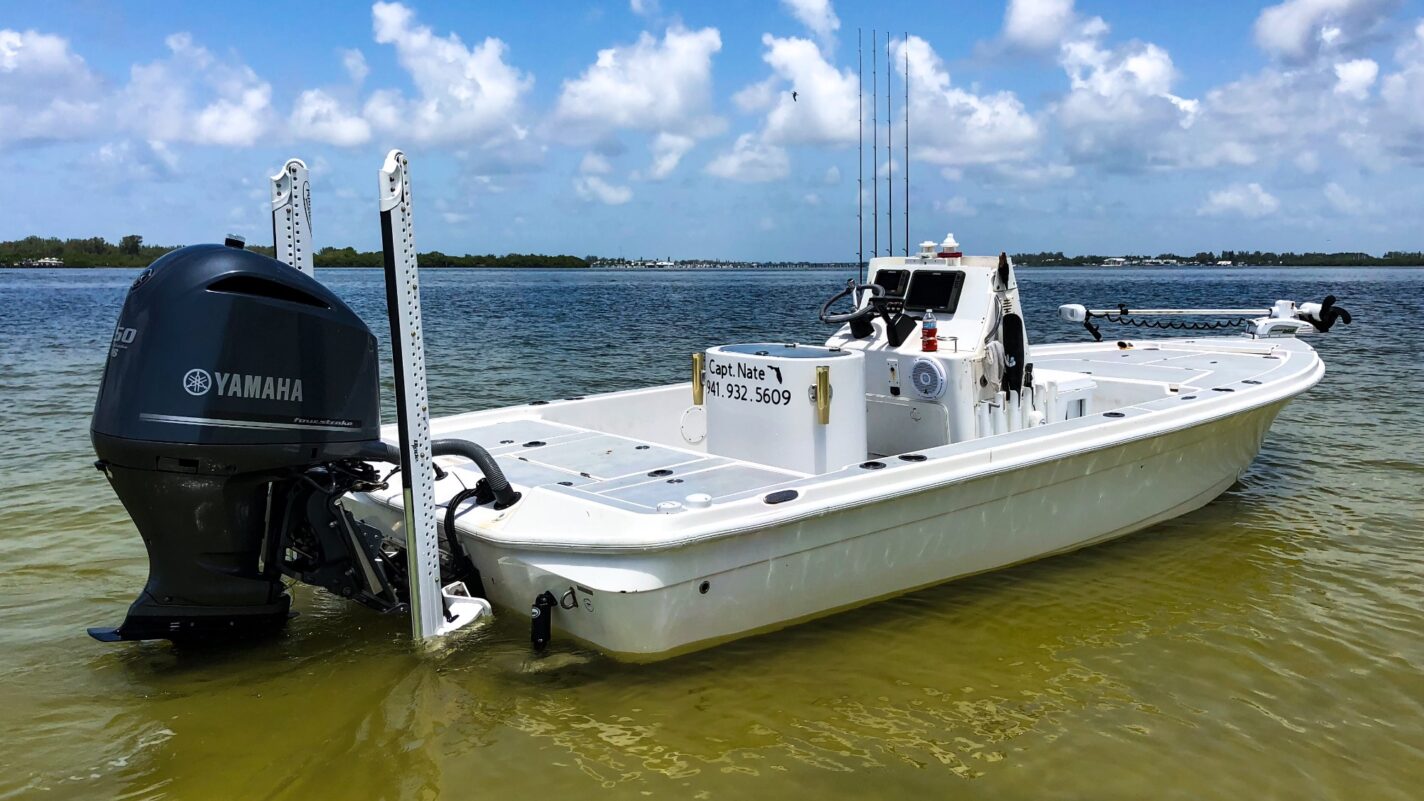 Onboard Century 22
If kid-friendly features top your list when choosing a charter boat, then Captain Nick's vessel – The Century – might be right up your alley. This craft combines practicality with child-safe design aspects, making it suitable even for kid fishing experiences.
This beauty also boasts a robust Yamaha engine along with state-of-the-art GPS systems, ensuring efficient navigation through the warm waters around Anna Maria Island's beautiful coastal landscapes. Plus, its quiet operation courtesy of its wireless trolling motor makes sure marine life remains undisturbed, creating ideal conditions for children's learning how-to-fish moments.
In addition, these standout attributes make both vessels the preferred choices among families looking forward to their next big catch adventure out at sea.
Key Takeaway: 
Anna Maria Island fishing charters offer more than just a boat ride; they provide an ultimate fishing experience. With the Avenger 24 and Century 22, expect strategic fish-finding technology, comfort for family trips, and child-friendly features that make learning to fish a breeze.
Techniques & Species – Making Every Catch Count
The art of angling is as varied and diverse as the species that inhabit Anna Maria Island's warm waters. The fishing techniques employed by our seasoned guides, Captain Nate Weissman and Captain Nick, are custom-tailored to ensure you make every catch count.
Diving Deep with Nearshore Fishing
A favored technique on our nearshore charters is bottom fishing. This method targets fish like grouper and snapper who call the seafloor home. Using weighted lines baited just right, we lower your hook into depths where these species flourish.
This style of catching fish demands patience, but when a heavyweight tug comes from beneath, it's all worth it.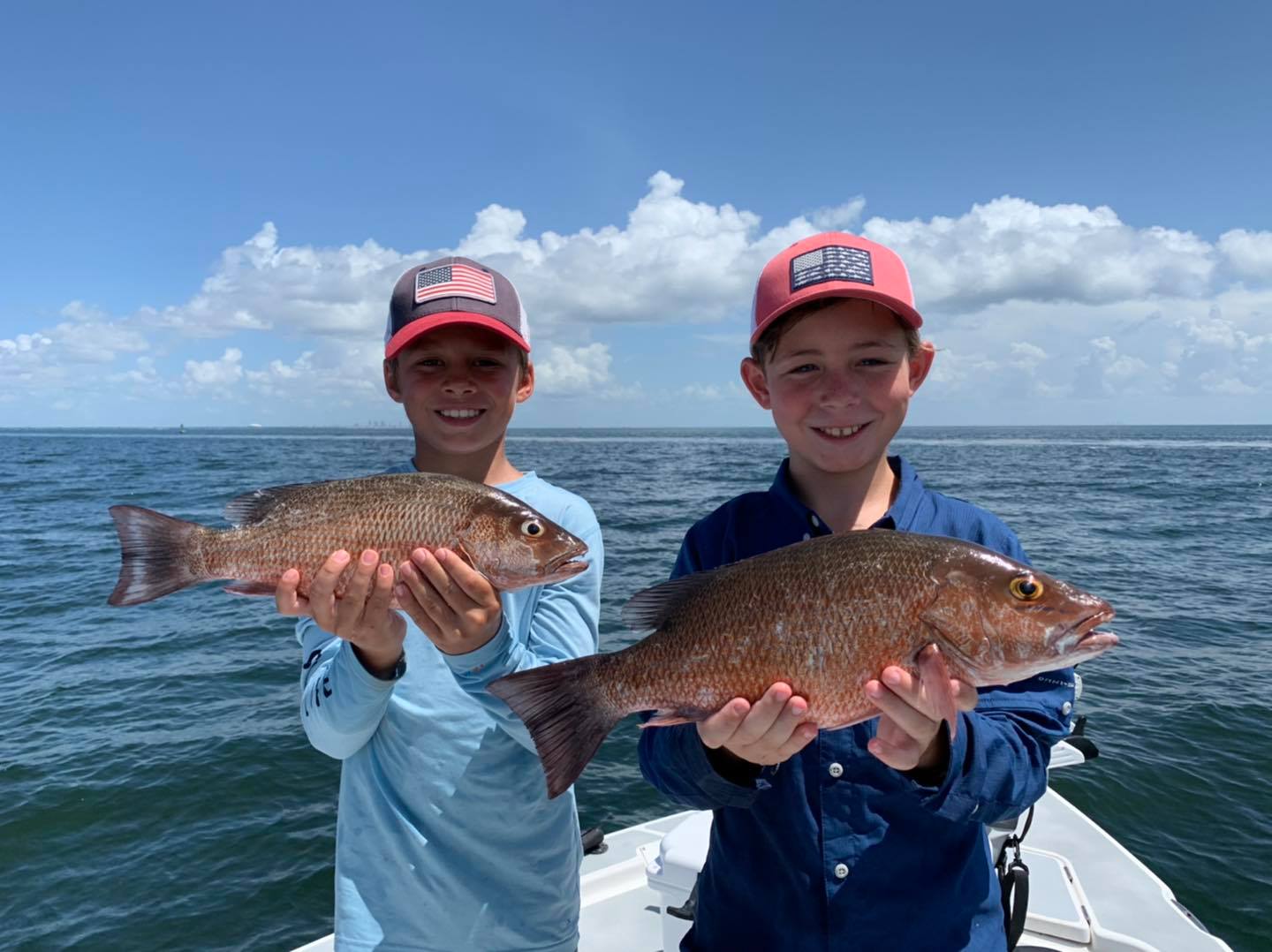 Trolling for Spanish Mackerel: A High-Speed Chase
We also use trolling, a tactic where baited lines trail behind our slow-moving boat to target fast swimmers such as Spanish mackerel. Trolling covers vast areas in search of schools while triggering their instinctive chase response, making them an ideal fishing machine.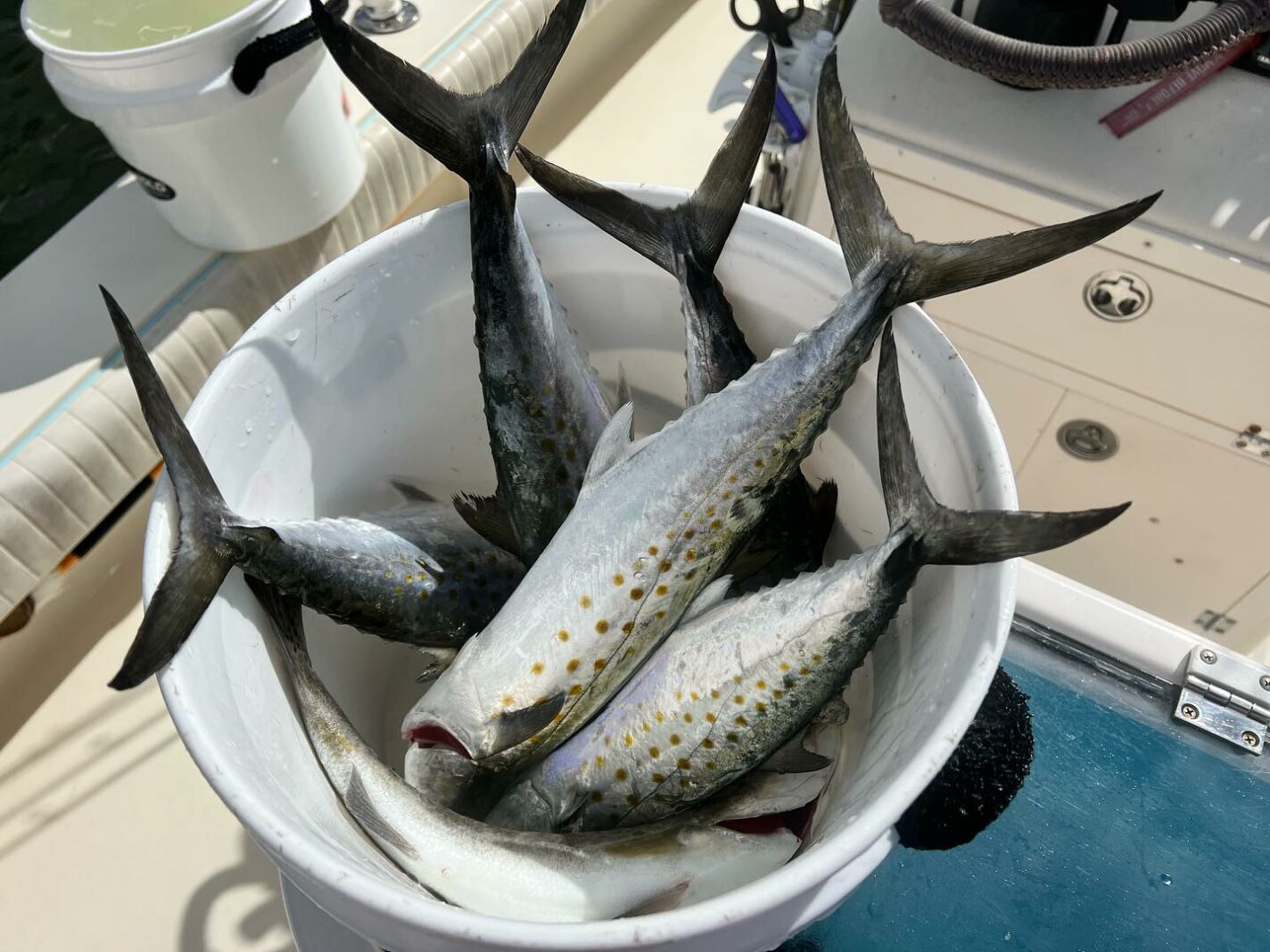 Inshore Fishing Adventure
Inshore fishing offers an exciting day on the water under the guidance of expert crew members.
Remember, every trip onto these beautiful waters brings its own unique adventure filled with potential trophy catches waiting just below the waves.
Family Fishing Charters – Creating Lasting Memories
Fishing isn't merely about reeling in the big catch. It's an adventure that binds families together, creating indelible memories amidst the warm waters of Anna Maria Island.
Captain Nate specializes in family-friendly fishing charters, ensuring a memorable and safe experience for all ages. Our crew takes pride in helping you land your dream catch and educating kids on marine life and nature during their time aboard our AMI charter fishing boats.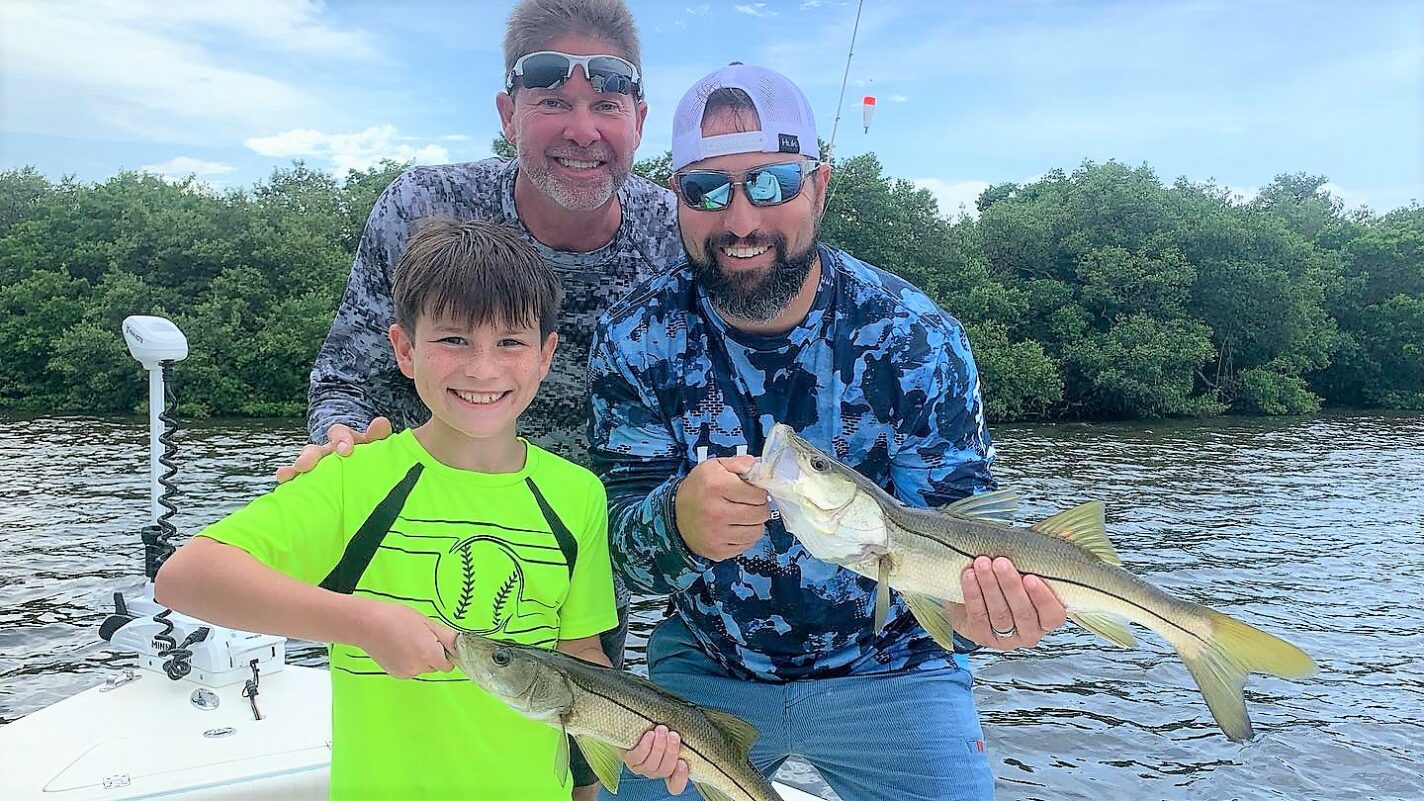 Kid-Friendly Environment
We understand that every kid's first trip out into these beautiful waters is special. That's why we strive to make it unforgettable with safety measures tailored specifically for them, like lower railings for easy viewing and stable platforms offering secure footing while they're catching fish under Captain Nate's guidance.
The joyous moment when a child reels in their first Spanish mackerel or any other species found within this diverse marine ecosystem is truly unmatched.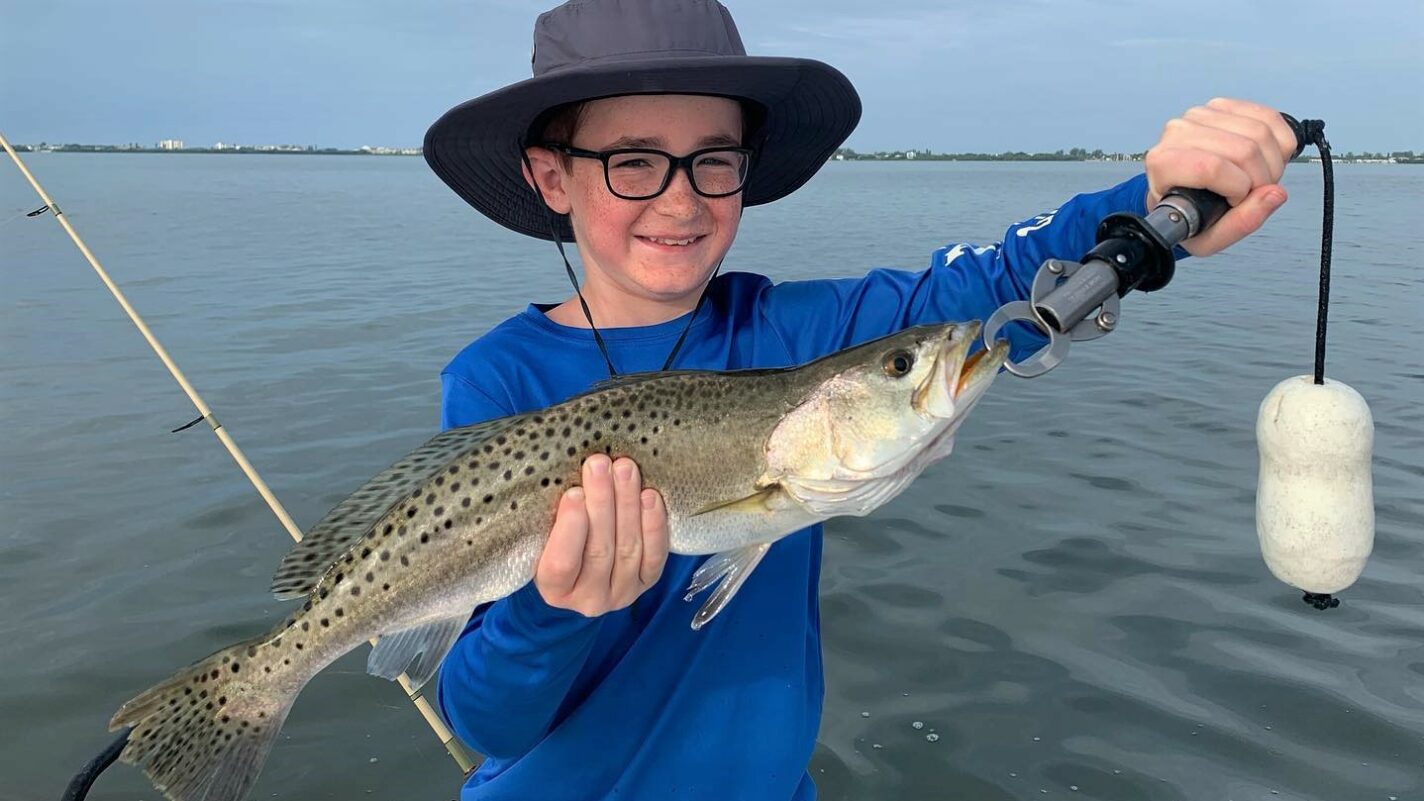 Educational Experience
Beyond casting lines into emerald waters around Anna Maria Island, each charter serves as an enlightening journey through nature's marvels. We offer hands-on lessons from identifying different types of fish to understanding tidal patterns – making learning a fun-filled yet impactful experience.
This approach encourages curiosity among young minds towards preserving natural resources while enjoying themselves onboard our ideal fishing machines captained by highly recommended guides like Captain Nate himself.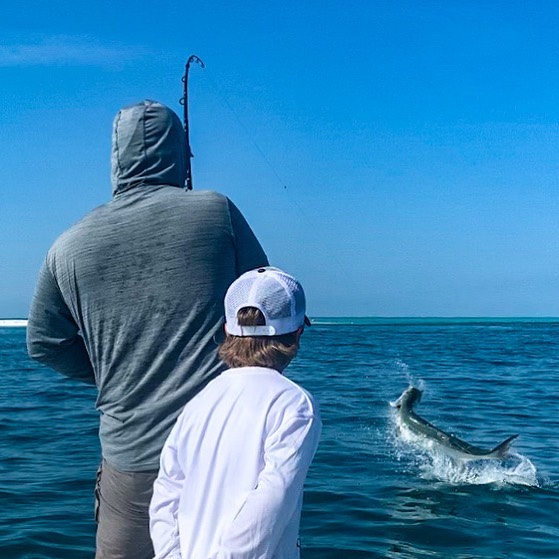 Making Every Trip Special
Each outing aboard one of our AMI Charter Fishing Boats offers its own unique blend of experiences, sights seen, catches made, laughter shared, and lessons learned. Whether a novice angler or seasoned pro, there is something here for everyone to enjoy together, surrounded by breathtaking coastal landscapes and serene shallow water habitats teeming with a rich diversity of aquatic creatures ready to be discovered.
Key Takeaway: 
Anna Maria Island Fishing Charters offers more than just a fishing trip; it's an unforgettable family adventure. Under Captain Nate's expert guidance, kids not only reel in their first catch but also learn about marine life and conservation. Every outing is uniquely tailored for fun, education, and creating lasting memories amidst Florida's stunning coastal landscapes.
Planning Your Guided Fishing Trip in AMI
Anna Maria Island, a fishing enthusiast's paradise, is the perfect destination for an unforgettable guided fishing trip. The warm waters and diverse marine ecosystem make it ideal for catching fish.
Any time of year brings unique opportunities to engage with Anna Maria Island's rich aquatic life. However, planning your adventure requires careful consideration of factors such as weather conditions and species availability.
Fishing Species Availability
On Anna Maria Island, you'll encounter game fish including Redfish and Snook. Tarpon might be less common but come in droves during tarpon season, while nearshore trips may yield catches like Grouper or King Mackerel.
Selecting Your Charter Boat
Picking out your charter boat plays a pivotal role in ensuring a successful expedition into these beautiful waters teeming with sea life. Factors such as size and amenities onboard are important considerations when choosing between boats captained by Nate Weissman Capt or Nick aboard Avenger 24 or Century 22, respectively.
Comfort should also play into this decision-making process so everyone can enjoy casting lines without feeling cramped.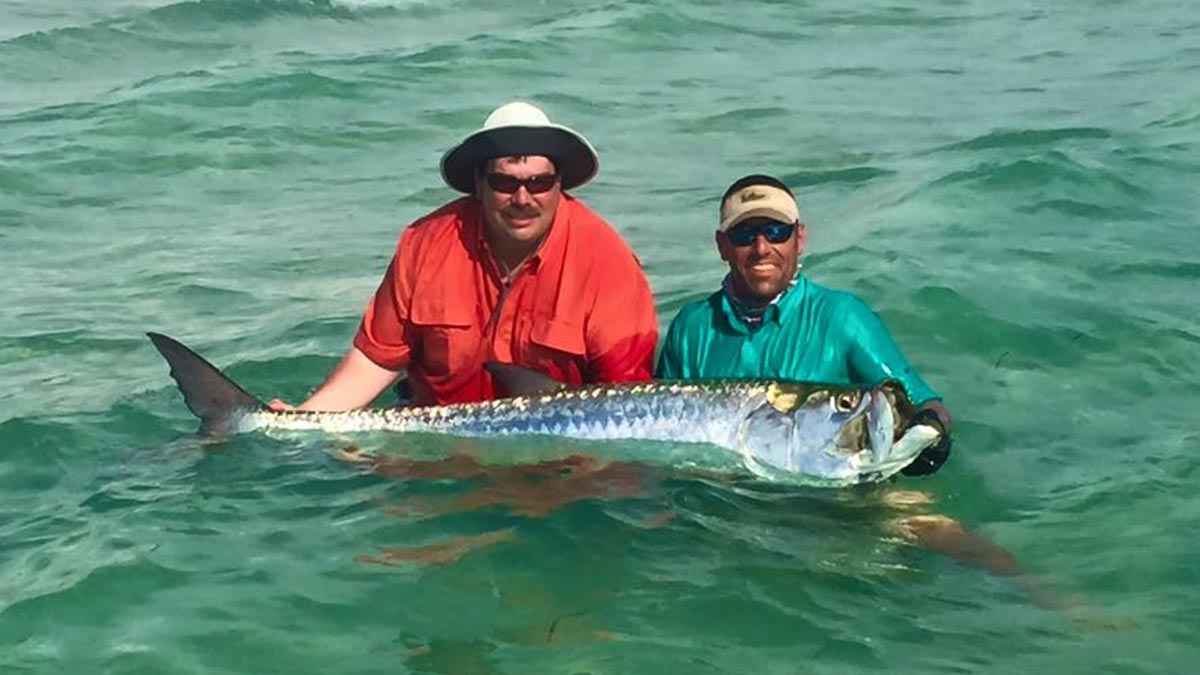 After-Catch Services – From Cleaning To Cooking
In fact, this is when a whole new aspect of the adventure begins.
We understand that after an exciting day on our AMI charter fishing boats, dealing with cleaning and prepping fish can be daunting. That's why we offer comprehensive after-catch services to enhance your overall experience.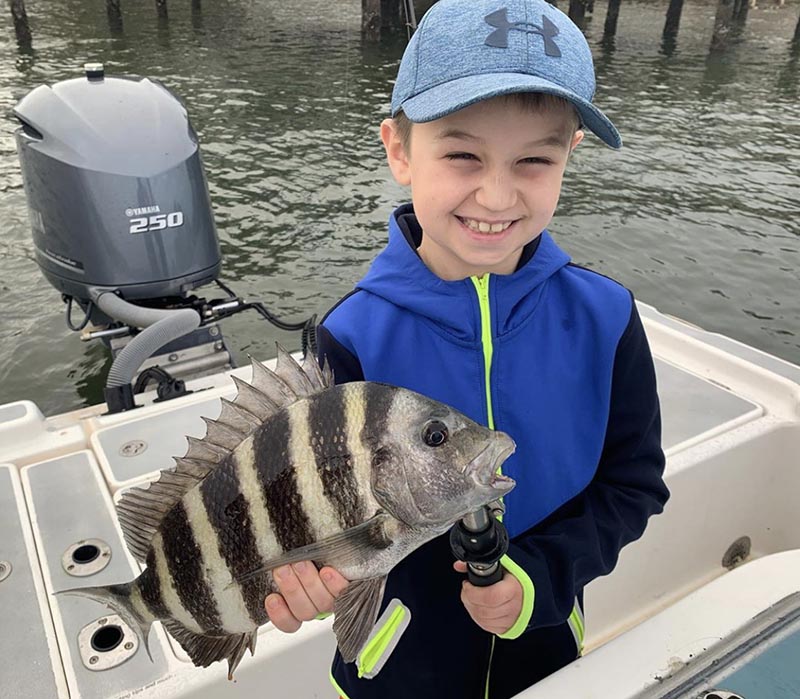 Fish Cleaning Services: Beyond The Catch
Imagine having spent hours under the Florida sun catching Spanish mackerel or redfish only to realize there's still work left – cleaning them. But don't worry; Captain Nate Weissman and his crew have got you covered right onboard their ideal fishing machines.
Captain Nate ensures each fish is expertly cleaned as soon as you land on the boat ramp. This saves you time and keeps every piece of meat fresh for cooking back home.
A Guide For Preparing Your Fresh Catch
Your freshly caught and professionally cleaned fish are now ready for some culinary magic. And who better than seasoned anglers like Captain Nick and highly recommended Captain Nate himself to guide you through this?
If asked politely, they might share tips on how best to grill Cobia over an open flame or bake Blacktip Shark in foil packets with fresh herbs and lemon slices.
You could try replicating these recipes at home using local ingredients found around the beautiful waters of Anna Maria Island.
This way, even if fishing was challenging during the guided trip, delicious meals await upon return.
Embarking on Your Anna Maria Island Fishing Charter Adventure
The allure of the emerald waters and diverse marine ecosystem has drawn you to embark on an Anna Maria Island fishing charter. But before your line can kiss the warm, shallow water, there are a few crucial steps to take.
To secure your spot aboard either Avenger 24 or Century 22 with Captain Nate Weissman or Captain Nick respectively, navigate our user-friendly booking platform where all necessary details will be taken care of for you. This allows you more time to anticipate catching fish like tarpon in these beautiful waters.
Picking Your Perfect Date & Time
Selecting just the right date and time for your excursion plays an integral role in ensuring maximum enjoyment from your experience. Consider factors like weather conditions during different times of year along with personal preferences regarding morning versus afternoon trips.
We offer flexible scheduling options allowing guests to choose what works best for them while also providing expert advice based on extensive knowledge gained over countless successful AMI charter boat tours around Anna Maria Island.
Key Takeaway: 
Ready to embark on an Anna Maria Island fishing charter? Secure your spot, and pick the perfect date for your adventure. With expert guidance at every step, you'll be reeling in tarpon before you know it.
FAQs about Anna Maria Island Fishing Charters
What is the best time of year to fish Anna Maria Island?
Due to migration patterns and favorable weather conditions, the spring and fall seasons are prime times for fishing on Anna Maria Island.
Who keeps the fish on a charter boat?
In most cases, guests keep their catch. However, some species may be released based on local regulations or sustainability practices.
What fish do you catch on Anna Maria Island?
Fishers at Anna Maria Island can reel in diverse species like Cobia, Blacktip Shark, Grouper, Snapper, Flounder, Snook, Sheepshead, and Redfish among others.
Why do fishing charters cost so much?
Fishing charters include boat rental, expert guidance from experienced captains, and equipment use. Fuel, licenses, and insurance are included. These factors contribute to the overall cost.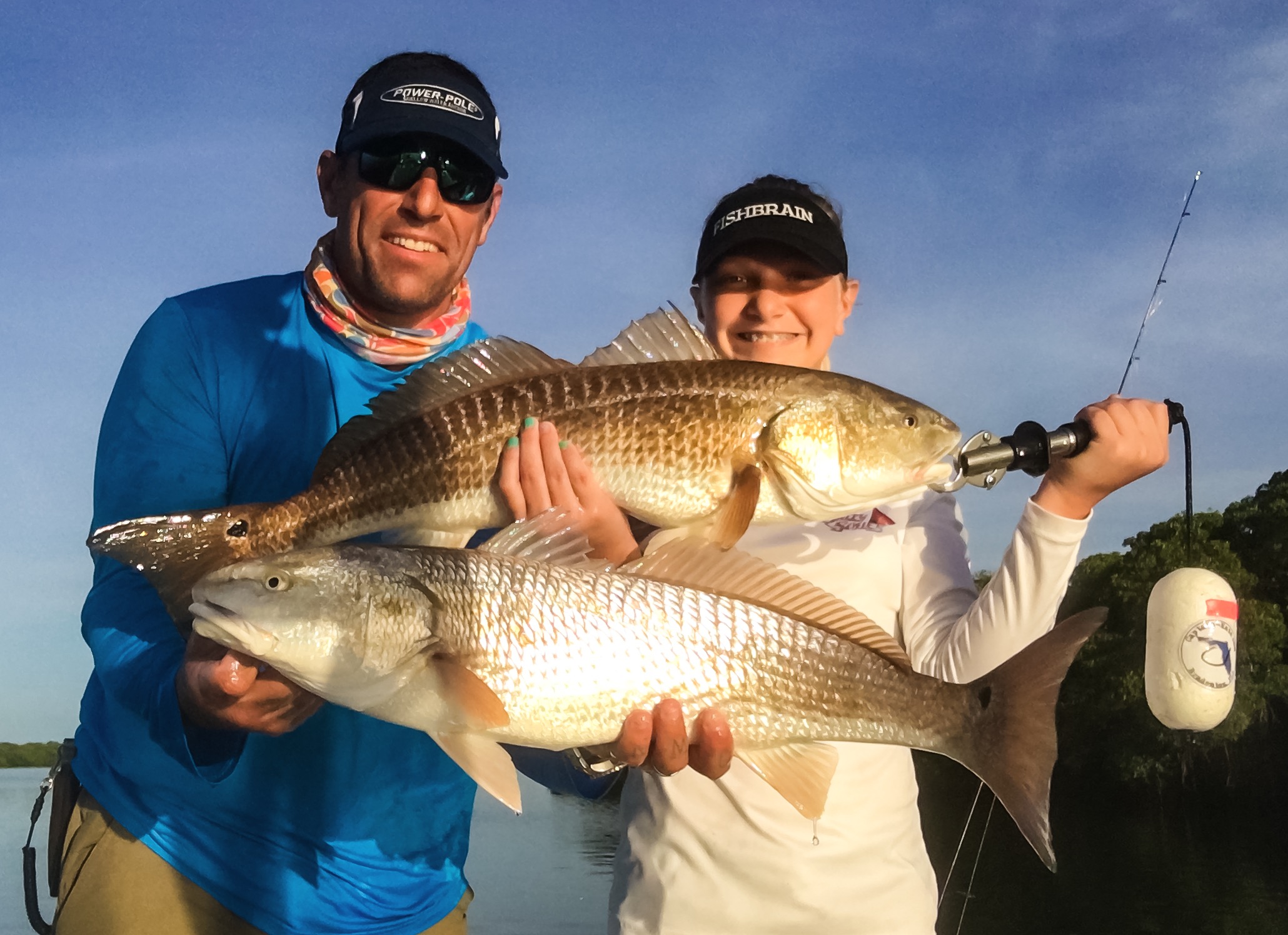 You'll discover a marine ecosystem teeming with diverse fish species, guided by the expert hands of Captain Nate and Captain Nick.
Aboard our top-notch boats – Avenger 24 & Century 22, you're set for an unmatched fishing adventure.
We equip you with various techniques, making every catch count while ensuring a fun-filled family experience that creates lasting memories.
From planning your trip to enjoying after-catch services like cleaning and cooking tips – we've got it all covered!
Ready to reel in some fun?
It's time for you to embark on an unforgettable journey with Captain Nate. Dive into the vibrant waters of Anna Maria Island today. Your perfect fishing charter awaits!