Last Updated on July 12, 2023 by Eric Bonneman
With a sky painted in hues of orange, pink, and violet, dawn breaks over the emerald waters of Tampa Bay. A gentle morning breeze rustles through the palms lining the shores of Anna Maria Island (AMI), while herons perch solemnly on the waterfront, their silent vigil a testament to the tranquility of the scene. But the stillness is deceptive; for below the surface, the waters teem with an abundance of marine life. Snook, redfish, tarpon, and more – the bay is a veritable fishing paradise. And who better to guide you through this world beneath the waves than Captain Nate, your guide through these top AMI fishing charters?
Tampa Bay: A Haven for Anglers
There's something magical about the stretch of water encompassing Tampa Bay. A vibrant ecosystem thrives under the bay's serene surface, making it a favored spot for inshore fishing enthusiasts. Home to a diverse range of marine species including snook, redfish, trout, tarpon, and flounder, the bountiful waters guarantee an exciting adventure for anglers of all skill levels.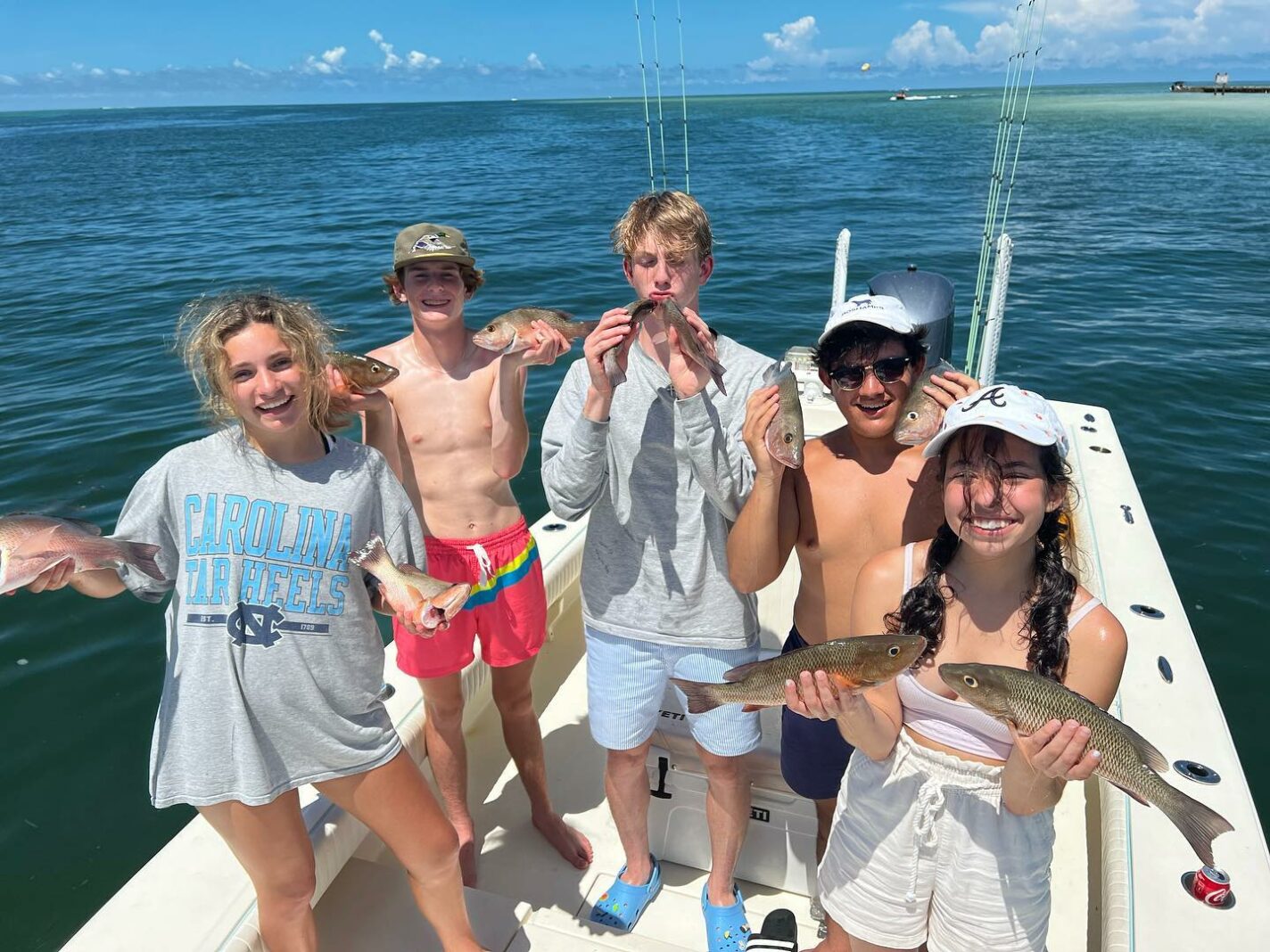 A World Beneath the Waves
Snook, known for their fighting prowess and delectable taste, are a common catch around the mangrove islands and seagrass flats. Redfish, equally feisty and flavor-rich, often swim around oyster bars and flats, making them a delightful target for seasoned anglers. Trout are known to inhabit grass flats, their silver scales glinting under the sun as they dart away from approaching hooks.
Tarpon, the "Silver King" of these waters, is a particularly prized catch. Known for their spectacular acrobatics and impressive size, tarpon are a thrilling challenge for anglers. Flounder, while not as dramatic as the tarpon, offer their own charm with their unique appearance and delicious taste.
Setting Sail with Captain Nate
Navigating the richness of Tampa Bay's fishing landscape necessitates experience, skill, and an in-depth knowledge of the area's ecology. Captain Nate, with his years of experience and unparalleled familiarity with these waters, ensures an unrivaled inshore fishing experience.
The Captain's Voyage
Captain Nate guides his guests through the mangrove islands and grass flats, uncovering the hidden corners of the bay, and presenting an unmatched opportunity to experience the diverse marine life that thrives beneath the surface.
The Nate Advantage
Choosing Captain Nate for your AMI fishing charter brings a host of advantages. His experience and local knowledge guarantee you the best fishing spots and techniques to make your trip successful. With a friendly demeanor and unwavering patience, he is the perfect guide for both novice anglers and seasoned fishing enthusiasts.
Expert Guidance
Captain Nate understands that each fishing trip is as unique as the individuals who embark on it. He tailors his approach based on the skills and preferences of his guests, ensuring that everyone on board feels comfortable, engaged, and excited throughout their adventure. With his guidance, you can be confident in your ability to lure, catch, and reel in the best that Tampa Bay has to offer.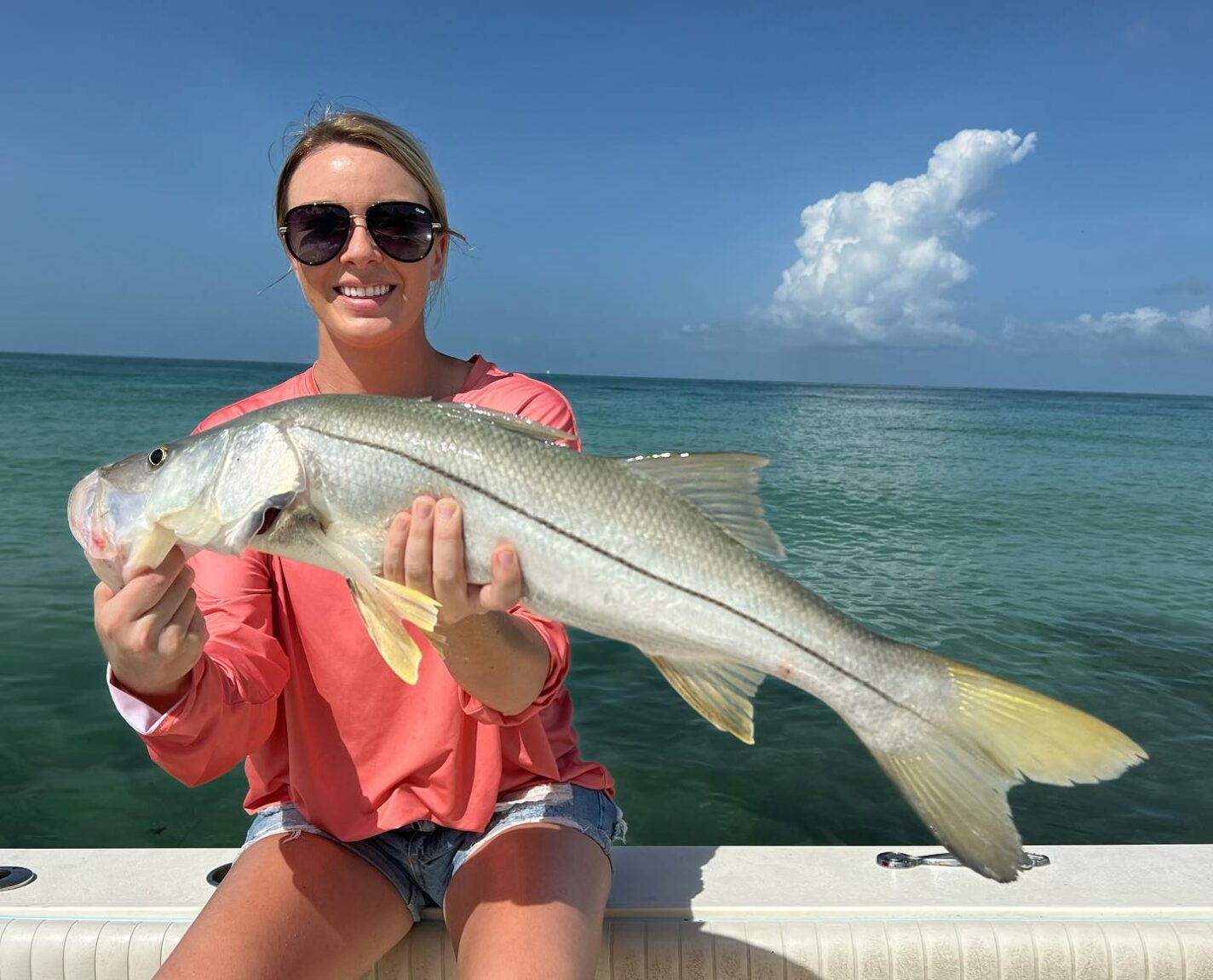 Embarking on Your Fishing Adventure
Tampa Bay's fishing landscape, with its rich diversity and plentiful bounty, is a paradise for anyone with a fishing rod and a sense of adventure. With Captain Nate at the helm, your journey into these waters becomes an unforgettable adventure, rich with the thrills of the catch and the serene beauty of the bay.
Captain Nate's inshore fishing charters around Anna Maria Island, Bradenton, and Holmes Beach are not just about catching fish; they're about appreciating the beauty of the bay, immersing oneself in the thrill of the chase, and creating memories that will last a lifetime. Each charter is a journey, and Captain Nate is the guide who makes every moment count. So, don't wait another day; book your fishing adventure with Captain Nate today!