Last Updated on October 24, 2023 by Eric Bonneman
Anna Maria Island isn't just your typical retreat for sunbathing or leisurely beach walks; it's a prime fishing destination nestled in the Gulf of Mexico. With its calm, clear waters and a rich variety of fish, this place has something to offer to both novice and seasoned anglers.
Now, let's talk about someone who knows these waters like the back of his hand – Captain Nate. A Florida native and lifelong fisherman, Captain Nate is the go-to guide for your Anna Maria Island fishing adventure. His expertise isn't just about knowing where to find fish; it's about providing a comfortable, fun, and rewarding experience for everyone aboard.
Whether you're looking to reel in a snook, redfish, or even the coveted tarpon, Captain Nate's charters are tailored to meet the preferences of any angler, regardless of their skill level. He's all about making fishing accessible, enjoyable, and hassle-free, ensuring that all you need to focus on is the excitement of the catch.
So, if you're planning a fishing trip that's all about the thrill of the catch without the frills, you're in the right place. Anna Maria Island and Captain Nate are ready to deliver an authentic fishing experience.
Why Anna Maria Island for Fishing?
If you're wondering why Anna Maria Island stands out among the myriad of fishing spots you could hit, the answer is in the diversity it offers. This isn't a one-trick pony; here, the waters are brimming with opportunities whether you're into inshore, nearshore, family outings, or chasing the big ones like tarpon.
Starting with inshore fishing, the island's surrounding waters are a playground for species like redfish, snook, and trout. The shallow waters here are more than just scenic; they're teeming with life, making your chances of a good catch pretty solid on any given day.
For those preferring to stay within sight of land but in waters just a bit deeper, nearshore fishing around Anna Maria Island doesn't disappoint. It's here that you can find a healthy mix of species, ensuring that no two trips are the same. Plus, the accessibility of these spots means less time traveling and more time fishing, which is always a win.
Now, not all fishing has to be a serious sport. Family fishing is big around here, and for a good reason. The calm waters make for a safe, relaxed outing, and there's no shortage of fun catches to reel in with the kids. It's all about enjoying time together, and yes, showing the ropes to the little ones.
And let's not forget the heavy hitters: tarpon. These beasts are a whole different ball game. They're not just big; they're an exciting challenge, often described as the 'silver king of sportfishing.' Tarpon fishing is a seasonal treat, and around here, it's an experience you don't want to miss.
So, the bottom line? Anna Maria Island's variety and accessibility make it a top contender for your next fishing trip. It's straightforward, no-fuss fishing at its best.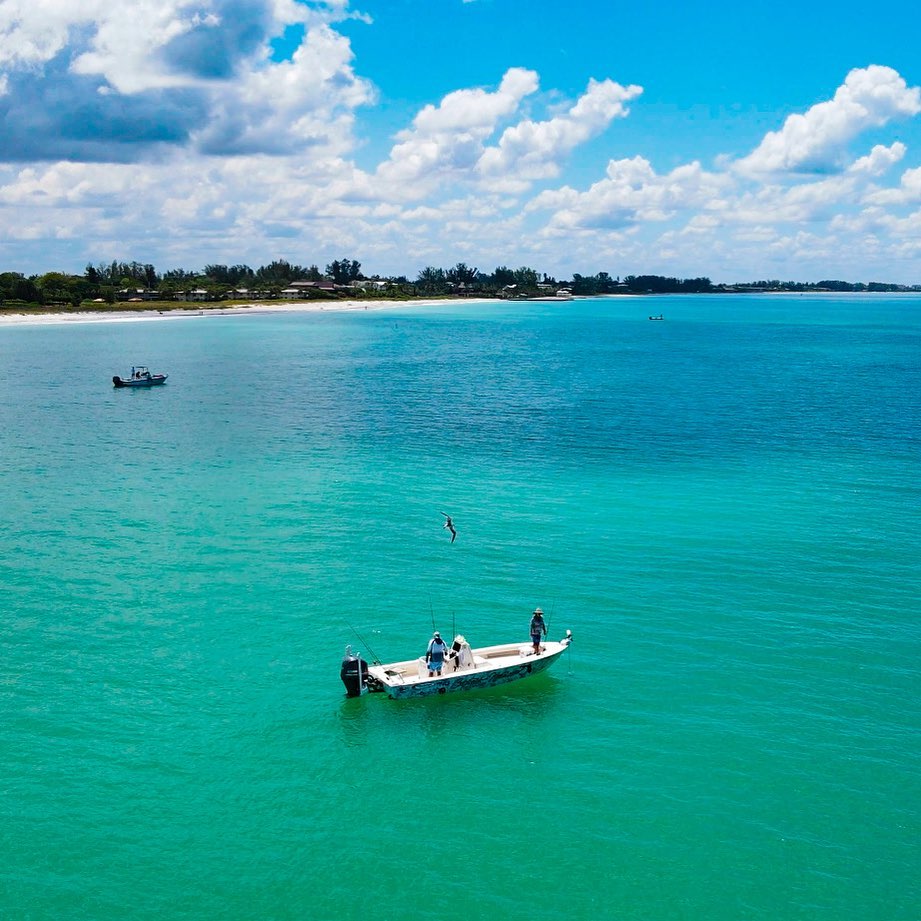 Picking the Right Place to Stay
Alright, so you've got your trip all planned out, your rods are packed, and you're ready to hit the waters of Anna Maria Island. But wait, where are you going to crash after a day's haul? Don't worry; this isn't some remote outpost — you've got options.
First thing's first: location. You're here to fish, right? So, it makes sense to stay somewhere close to the action. Look for places near boat ramps or piers. This way, you're not wasting precious time on the road when you could be casting your line. Being close to the water also means you can beat the crowds to the best spots, and trust me, that's a big advantage.
Now, onto your lodging options. If you prefer the full-service route, there are hotels on the island. They're convenient, sure, but they might not give you that 'home away from home' vibe. For more space or if you're hauling a family, consider renting a cottage or vacation home. You get the extra room, maybe a kitchen to store all those snacks and drinks, and a bit more privacy to talk about the one that got away.
For a more laid-back, old-Florida feel, there are also smaller motels and inns scattered around. These spots won't break the bank, and they've got enough charm to make your stay memorable. Plus, you're more likely to bump into fellow anglers and share a tale or two.
And here's a pro tip: no matter where you're staying, make sure there's some space to store your gear. Even though you won't be bringing much, you don't want your tackle box sitting in the car overnight.
Remember, the right place to stay on a fishing trip isn't just about the fluffiest pillows; it's about practicality and proximity to the water. After all, you're here to fish, not traipse across the island lugging your gear. So, book smart, and you'll set yourself up for a hassle-free experience, from dawn's first light to your final cast of the day.
Eating Out – The Non-Fishy Way
So, you've had your fill of fishing for the day, and now your stomach is rumbling. Here on Anna Maria Island, there's a surprising variety of grub to satisfy those hunger pangs — and it's not all seafood.
Sure, you're on an island, but don't think you're limited to fish and chips. From classic American diners serving up juicy burgers and steaks to international fare with Italian, Mexican, or even Asian influences, there's a whole spectrum of flavors waiting for you. Fancy a pizza night? You're covered. Craving some spicy tacos or curry? No problem.
And for those mornings when you need a solid pre-fishing fuel-up, there are plenty of cafes where you can grab a hearty breakfast that's more than just a pastry. We're talking pancakes, eggs, bacon — the works.
The key here is variety. After a day on the water, you might want something completely different, and the island's got you covered. Just remember, it's not always about where you eat, but the good company you're sharing your meal with.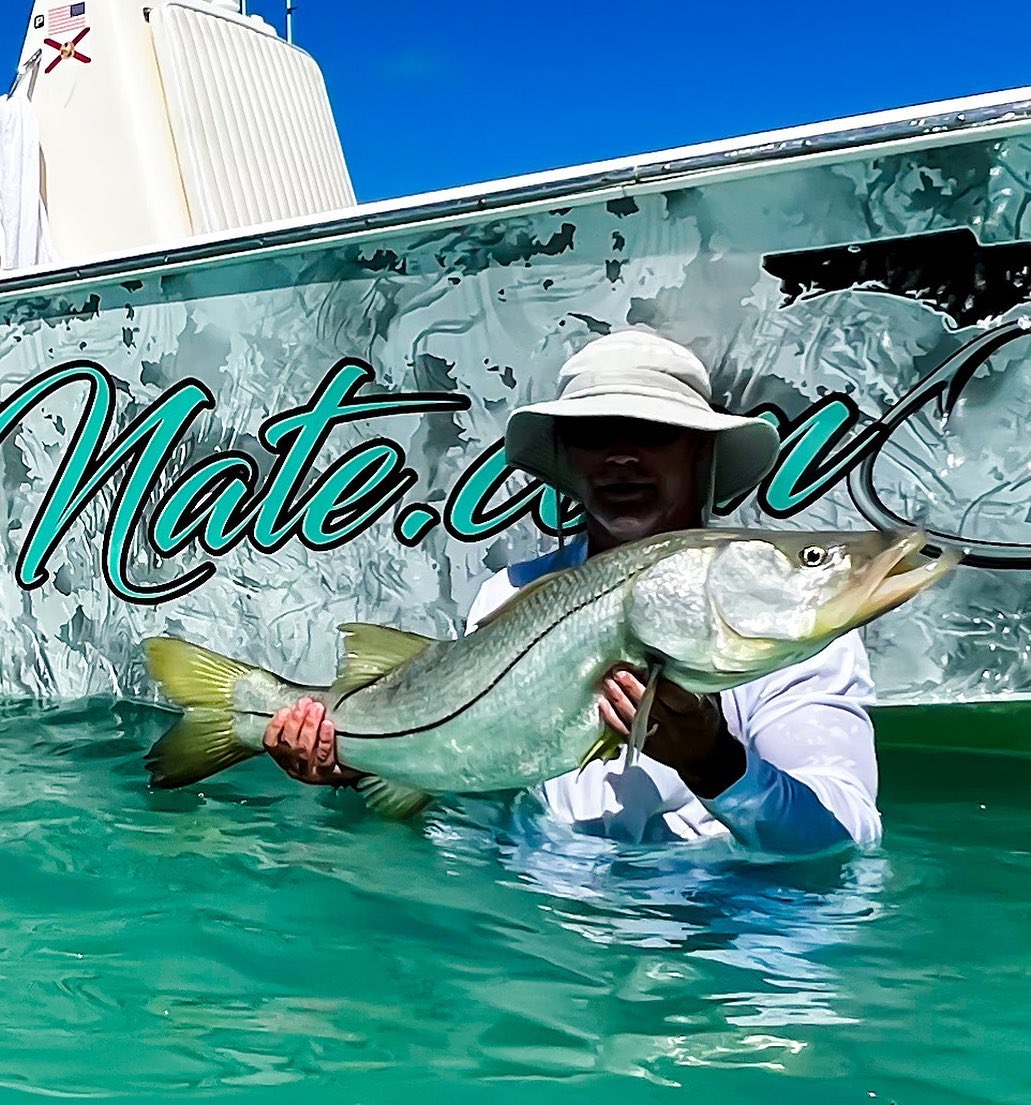 Things to Do When You're Not Fishing
Believe it or not, there's more to Anna Maria Island than fishing — plenty more. So if you're looking to stretch your legs on land, you've got options.
Let's start simple: the beaches. They're here, they're beautiful, and they're perfect for a lazy afternoon. But you're not just confined to beachcombing or sunbathing. How about some watersports? Kayaking, paddleboarding, and jet skiing are popular around here, and they're a great way to mix things up between fishing excursions.
If dry land is more your speed, check out the local parks. They're not just a nice backdrop for a picnic; they've got trails, bike rentals, and plenty of space for the kids to run around. Speaking of kids, if you've got the family in tow, consider activities like mini-golf or the local aquarium. It's all fun, and honestly, who doesn't like mini-golf?
For a dose of culture, the island has a few historical sites, plus art galleries and live music events. It's laid-back, sure, but you're not out in the wilderness. There's civilization and entertainment, and it's all worth exploring.
So, whether you're taking a break from the water or rounding out a family trip, there's no shortage of ways to keep busy here. And hey, exploring is just another kind of adventure, right?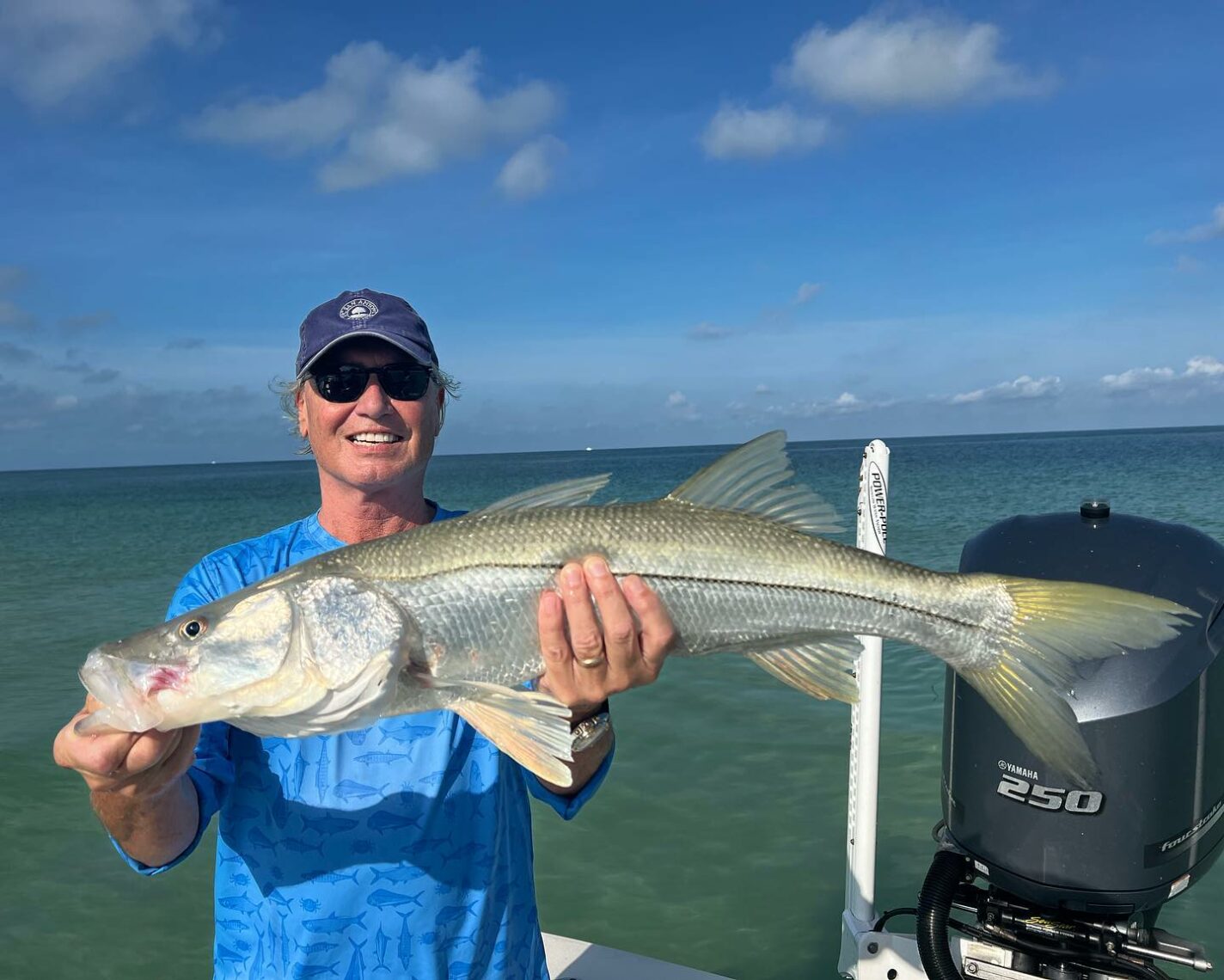 Understanding the Different Types of Fishing
When we talk about fishing around Anna Maria Island, it's not a one-size-fits-all deal. Different types of fishing trips can lead to different experiences, and knowing what to expect is key to having a good time.
Inshore Fishing: Think of inshore fishing as the most relaxed form of the sport. You're in calm waters, usually just a stone's throw from land. It's laid-back, but don't think that means it's boring. You can find a whole host of species lurking around the shallows, especially in the flats and mangroves. Snook, redfish, and trout are the usual suspects, and they can put up a pretty decent fight — perfect for a bit of sport without heading into deeper waters.
Nearshore Fishing: Now, if you're itching to try something a bit more challenging than inshore but aren't quite ready to tackle the high seas, nearshore fishing is your sweet spot. You'll head out a bit further, sometimes up to 9 miles from the coast. Here, you're looking at species like kingfish, tarpon, or maybe some sharks. The water's a bit rougher, the fish are a bit tougher, and it's all a bit more adventurous.
Family Fishing: Fishing isn't all about the solo quest for the biggest catch. Family fishing trips are a staple around here, and it's about the experience more than anything. These trips are tailored for fun and education, not endurance. It's about showing the kids the ropes, enjoying time together, and yes, still catching fish. It's low-pressure, high-enjoyment fishing that's perfect for making memories.
Seasonal Tarpon Fishing: Then there's the big one: tarpon fishing. These guys are like the marlin of the Gulf Coast. They're huge, they're tough, and they're not easy to reel in. Tarpon season is a bit like a holiday around here, and it's busy. We're talking about early summer, usually from May to July. It's not an everyday kind of fishing, but if you're here when the tarpon are running, it's something you'll want to experience.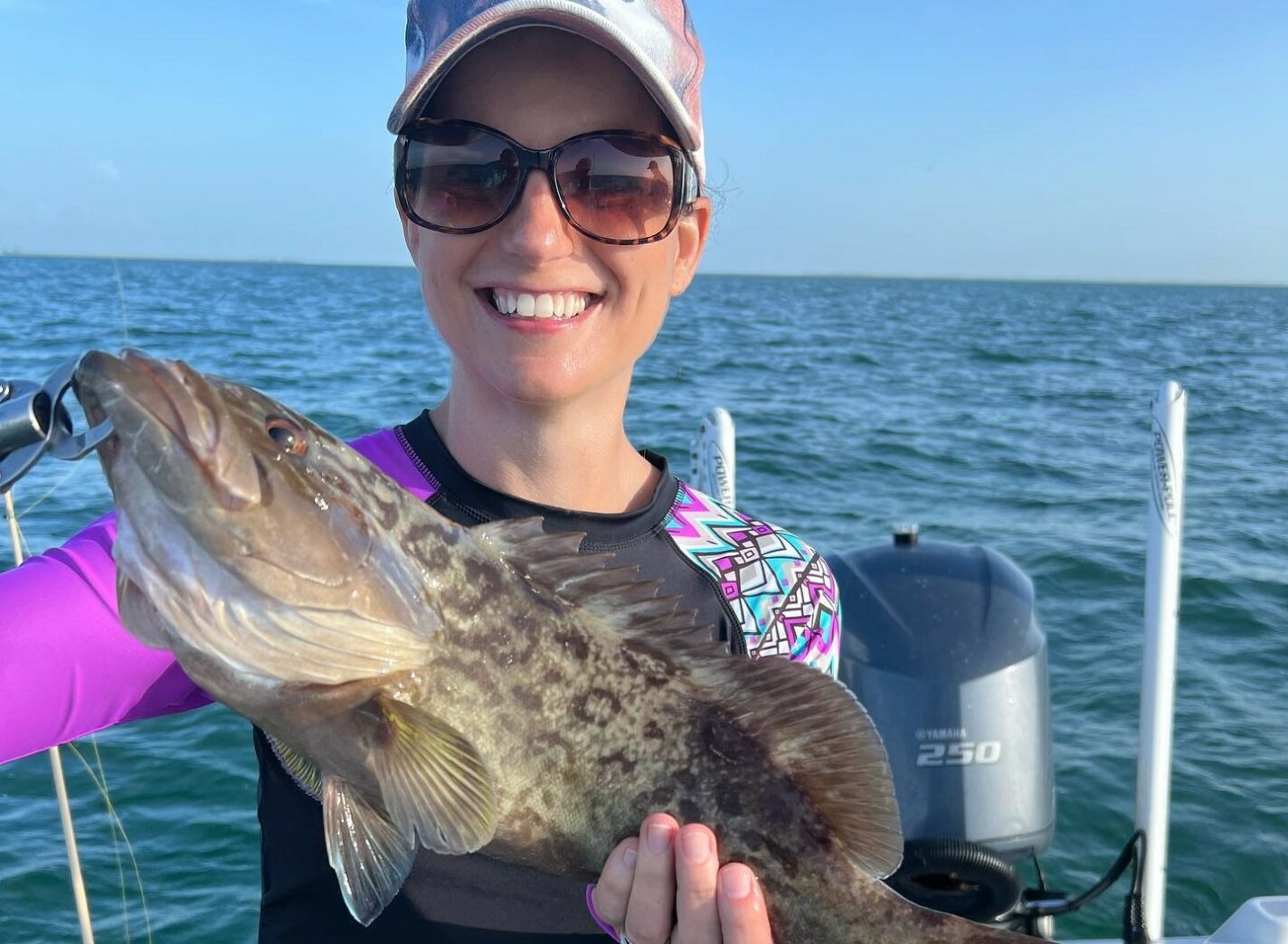 Making the Most of Your Trip
Planning a fishing trip isn't rocket science, but a little foresight goes a long way. It's not just about packing the right gear; it's about being prepared for the whole experience.
First up, always, always check the weather. Not just to see if you'll need a rain jacket, but because weather conditions affect the fish. A sudden cold front or an overcast day can mean the difference between a busy hook and coming up empty. Plus, for safety's sake, you need to know what's heading your way, especially if you're planning to head into deeper waters.
And while we're on the topic of planning, try to keep your schedule flexible. Fish don't run on a timetable, and sometimes, the best catches come from being willing to change up your plans. Maybe it's sticking around for a late bite, or maybe it's trying a different spot because someone tipped you off to a good haul.
Lastly, remember why you're here. It's not just about the fish; it's about the fishing. So, take the time to enjoy it. Soak in the sunrise, shoot the breeze with fellow anglers, and don't get so caught up in the catch that you forget to enjoy the water. This isn't a race, and the fish will still be there. It's about making the most of your time on the water, however that looks for you.
Book A Trip with Captain Nate
Anna Maria Island checks all the boxes for a top-notch fishing trip. With diverse fishing options, scenic surroundings, and a laid-back atmosphere, it's the kind of place that keeps you coming back. And who better to navigate these rich waters than a seasoned expert like Captain Nate?
Captain Nate doesn't just guide; he provides a full-service fishing experience tailored to your preferences, ensuring your time is well-spent, enjoyable, and, most importantly, full of action. With him, you're not just a passenger; you're part of an authentic fishing adventure.
Ready to cast your line into some of the best waters in Florida? Don't hesitate. Book your charter online with Captain Nate and prepare for a genuine, fuss-free fishing experience. Questions? Reach out, and Captain Nate or his team will be happy to assist. Here's to good fishing ahead!