Last Updated on August 24, 2022 by Eric Bonneman
Palma Sola Bay is the place to be for Fall redfish action. Anglers converge on this part of Florida during this time of year to take advantage of an influx of fish in conjunction with optimal weather conditions. Whether you're a first-timer or a veteran angler, a visit to Palma Sola Bay will surely provide memorable fishing and fun.
About Palma Sola Bay
For those unfamiliar with the area, Palma Sola Bay is located on the southwest coast of Florida, just south of Tampa Bay near Bradenton, Florida. It is known for its fertile waters and abundance of marine life. In addition to its healthy fishery, the area is also renowned for its large sea turtle population.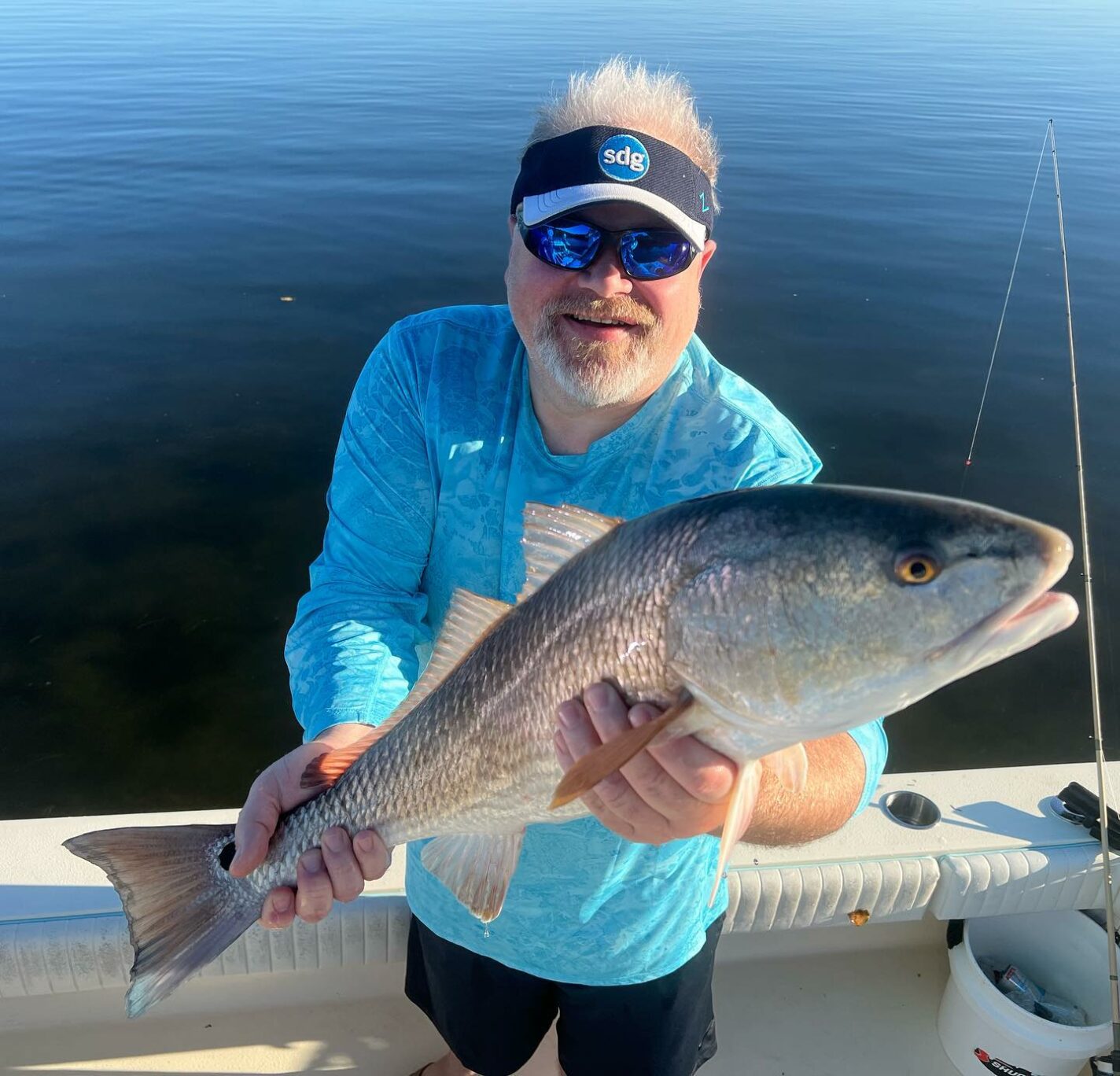 Why is Fall Fishing in Florida So Special?
Fall is widely acclaimed to be one of the best seasons of the year to fish on Florida's Gulf Coast. One month, in particular, is anticipated all year long by saltwater anglers from all over. "Red October" and the weeks surrounding the month is a time of year when the water temperatures finally start to cool off, and Fall fishing patterns begin to take shape.
Fall fishing in Florida can be some of the most productive and exciting fishing of the year for several reasons.
First, redfish move into the shallow waters of the flats to feed on the abundance of baitfish that have congregated there, making predator species more eager to bite and easier to target.
Second, fish become more active and aggressive as the water temperatures cool off. Fish temperament changes, making them more willing participants for fishing enthusiasts looking to get their Fall fill of redfish action.
Finally, Fall is also a time when redfish are in their spawning phase. Large numbers of redfish move into the shallow water flats to make their spawning beds. They also cruise the shallows in search of food to fuel their spawning efforts.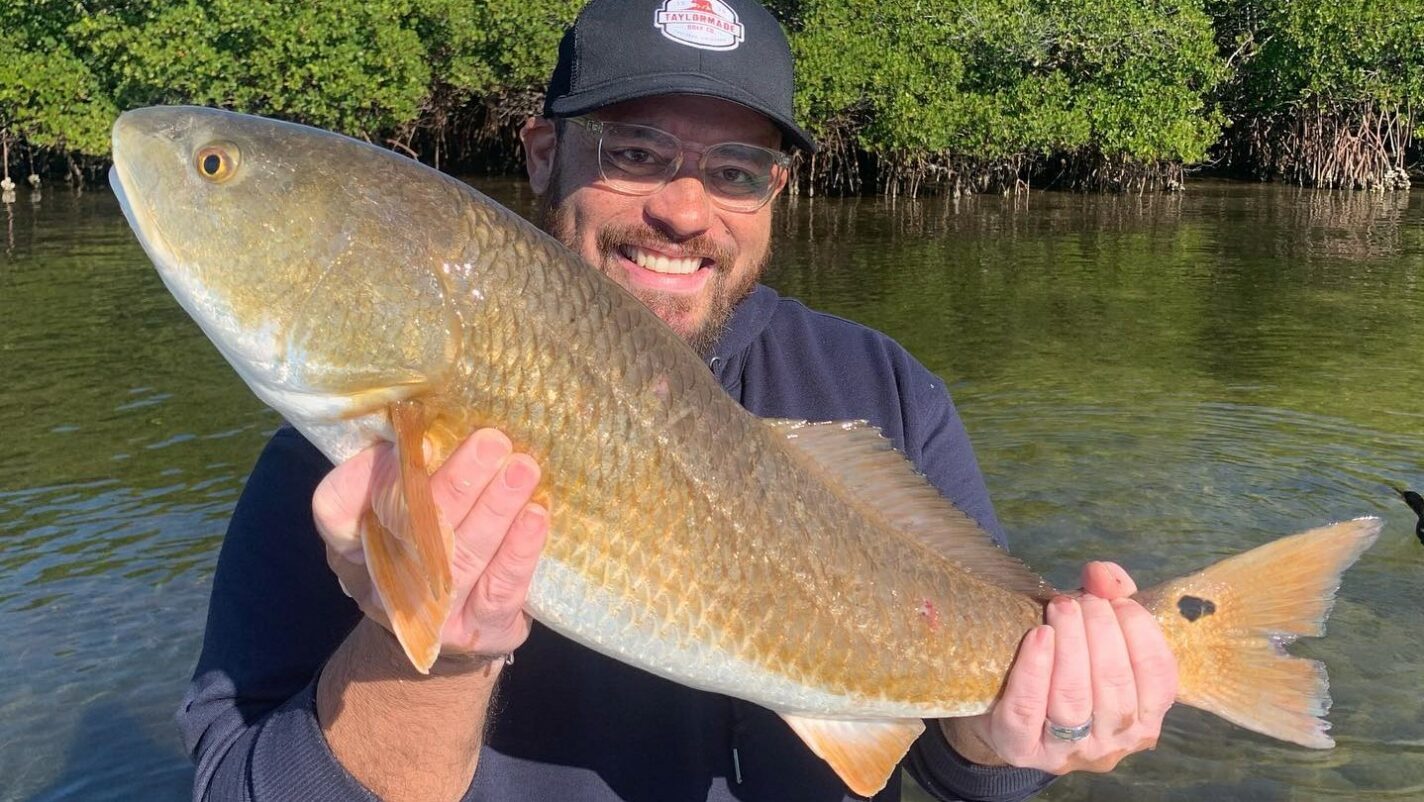 Schedule a Redfish Charter in Palms Sola Bay for Hot Redfish Action
Come explore the beautiful Palma Sola Bay with Captain Nate and experience some of the best redfish fishing in Florida!
Our bay is teeming with redfish, and we love showing them off to our guests. We use only the best gear and techniques to make sure you have a great time on the water. Whether you're a beginner or an experienced fisherman, we can promise you a fun-filled trip loaded with excitement.
Imagine yourself reeling in one of these beauties – it's an experience you'll never forget. With Captain Nate, you're guaranteed to have a great time out on the water and come back with some fantastic memories.
Contact us today to book your Fall redfish charter in Palma Sola Bay!