Last Updated on October 20, 2021 by Eric Bonneman
There is hardly a better time to visit Florida than in the Fall. For those that chose AMI as their destination, the time for awesome fishing is also now.
Let's see why.
Why Fall Is The Best Time To Fish Anna Maria Island
The first thing to note is awesome weather. The heat of the summer is fading away and cooler, clearer days are upon us. But better than winter, temps haven't dropped so much that the bite has turned off. It is the perfect time of year to experience AMI fishing.
With comfort covered, the next aspect that makes this time of year near perfect is the fishing. But it's more than just the species (we'll get into that next), we are seeing tides get stronger as the moon moves closer to earth. When inshore fishing, tides play a huge role in how active things can get. Strong tides usually mean strong fishing when they are on the move. Wher at full high, the flood new areas where fish love to go bottom feed, and when the tide swings way out – you can explore deeper channels and river feeds for some awesome fishing opportunities.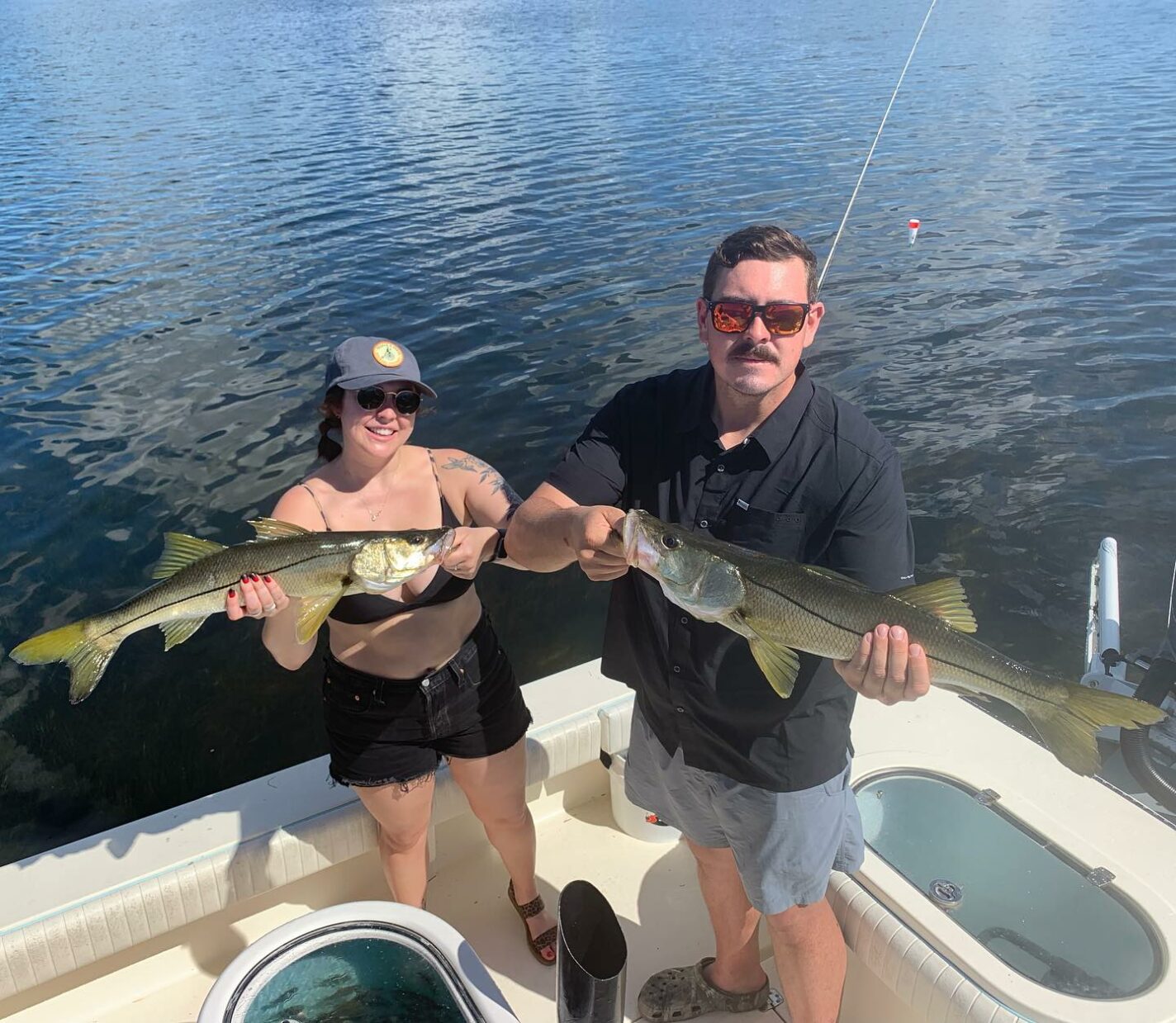 Fall Species To Watch For
The big hitter and one of the most sought-after in the fall is redfish. This fishery is blessed with year-round redfish fishing, but things turn up in the Fall. The resident population of juvenile and young adult reds intermingle with big breeding females who are hitting the flats for easy meals to keep up with spawn energy consumption. Combined, this time of year marks the best time of year for all-day redfish fishing action that is mixed in with some of the biggest reds of the year.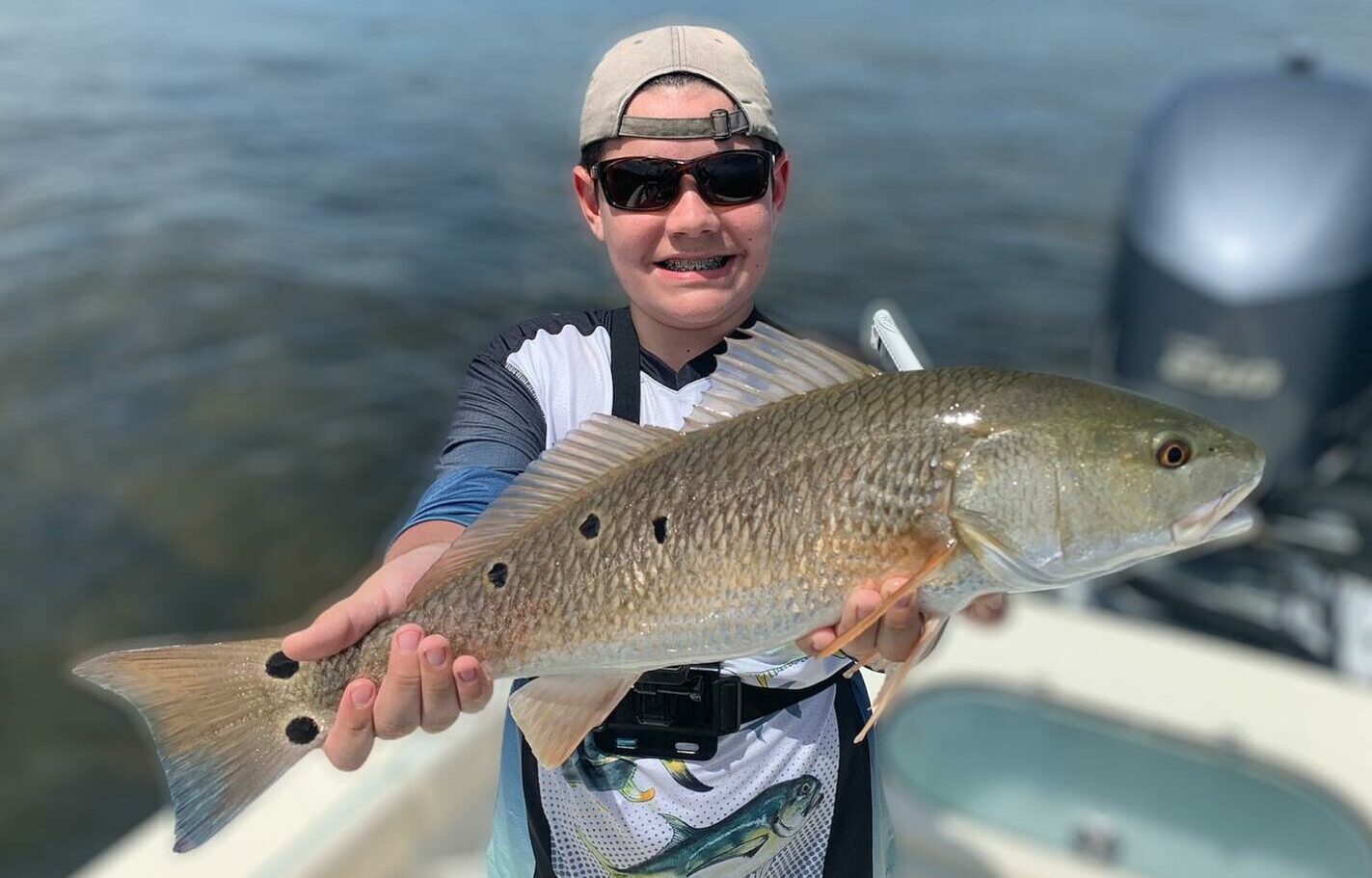 Alongside, snook fishing is about as awesome as it is during the summer. Whether hitting the coastline, backcountry mangroves, or even in the coastal river systems – this species is smashing bait in the Fall.
Then, to round out your inshore slam possibilities, seatrout are readily available. The best part of that is that all three of these species can be found in the same areas at the same time, most days.
Outside of the top three mentioned so far, surprise visits from cobia, black drum, flounder, Spanish mackerel, big jack crevalle, and a slew of others are also present during this time of the year.
Anna Maria Island Fishing Charter Info For The Fall
To wrap up why Fall is the best time to go on a fishing charter out of AMI we can add, there are fewer boaters on the water. The large summer crowds have dwindled with the start of school and this time of year becomes one of the most relaxing to be on the water.
Between steady action, awesome seasonal fishing opportunities, great weather in a low-stress atmosphere, if you're looking to fish AMI – the time is now.
Here are some useful links to get you started planning for your day on the water:
Learn About Inshore Fishing
Learn About Family Friendly Fishing
See Realtime Rates, Availablity, and Make Reservations