As winter rolls on and springtime approaches, the fishing in Anna Maria Island is on the cusp of an explosion of inshore activity. Redfish are ready to pop, and anglers should gear up and plan for some of the best flats fishing of the year.
Redfish, a.k.a. Channel Bass, are members of the drum family. Saltwater anglers actively pursue them as prized gamefish.   It's relatively easy to identify redfish. They typically have a red tint and golden tail with a large black spot.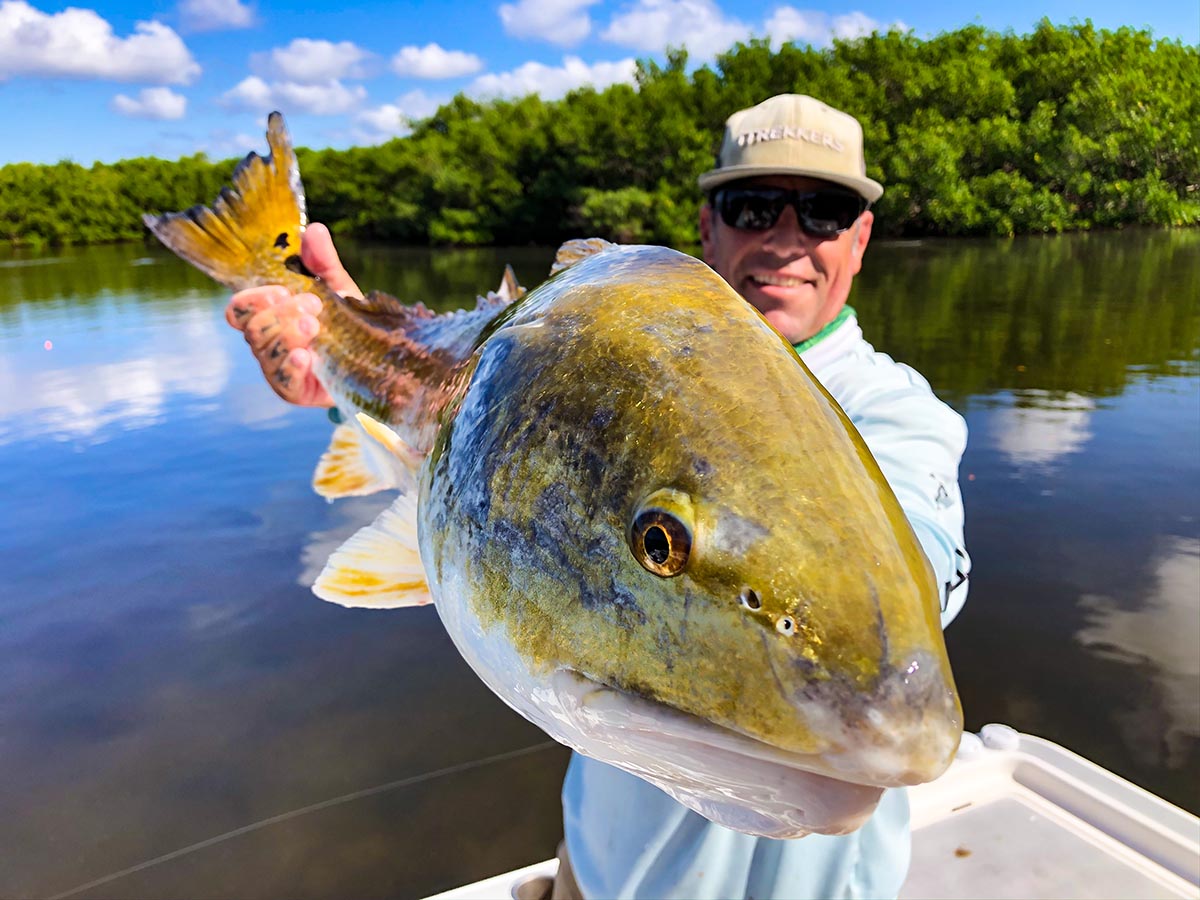 Like their cousin the black drum,  redfish "sound off" with an audible grunting or croaking, thus earning them the well-deserved nickname "croakers."
As springtime creeps in, air temperatures rise, which results in warmer water. As water temperatures rise, baitfish begin to congregate in the flats meaning that redfish activity there will also spike. As a result, springtime in Anna Maria Island can bring large numbers of redfish into the flats, a perfect time for targeting and catching schooling fish.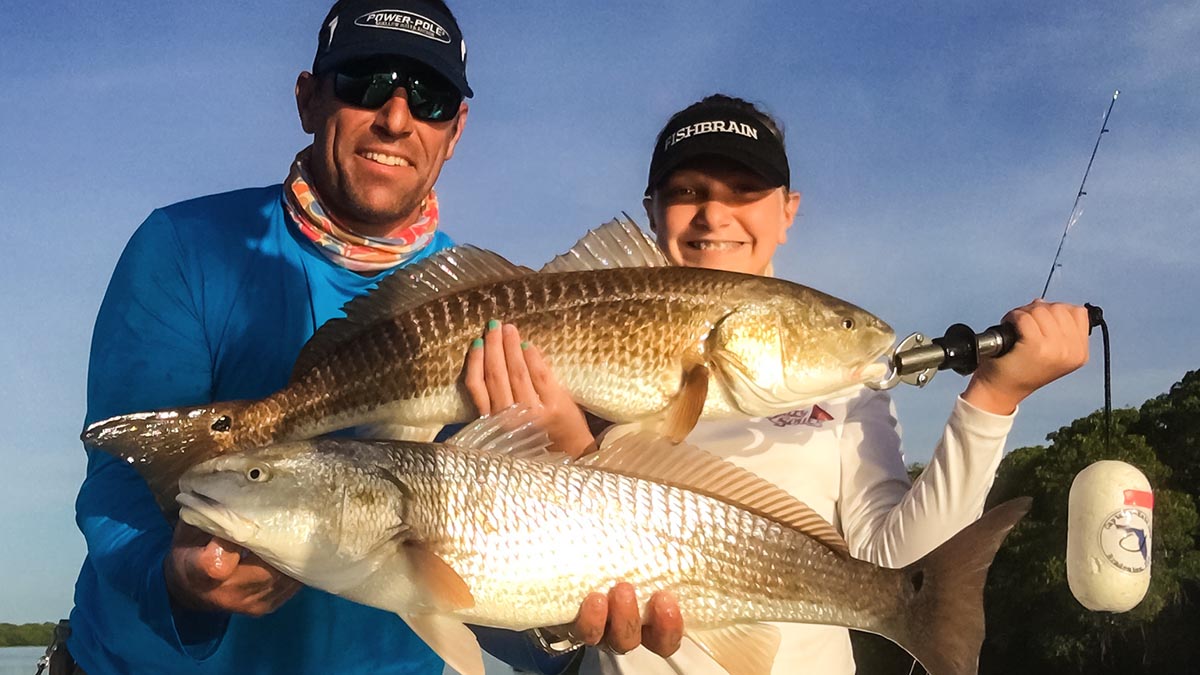 Flats can be fished "blindly" for reds that can't be seen with great success by employing specific techniques. Covering water with moving artificials or using live bait (free-lined or with a float)  in the flats can be an excellent way to work a large area identified as a likely hangout for redfish.
Additionally, redfish can often be spotted in the flats "tailing."  Redfish can be spotted tailing in the flats as they nose down into the bottom in search of food in water so shallow that their tails protrude from the water's surface.
Anglers can succeed after locating reds by sight by utilizing a few tips and tricks. First, reds are very sensitive to sound and can spook easily.   A stealthy approach is a must for approaching reds in the flats. Talking is ok, but anything that makes a "clunk" in the boat will scare fish away. Second, precise casts are to sight fish effectively. Great anglers make casts like great quarterbacks lead receivers.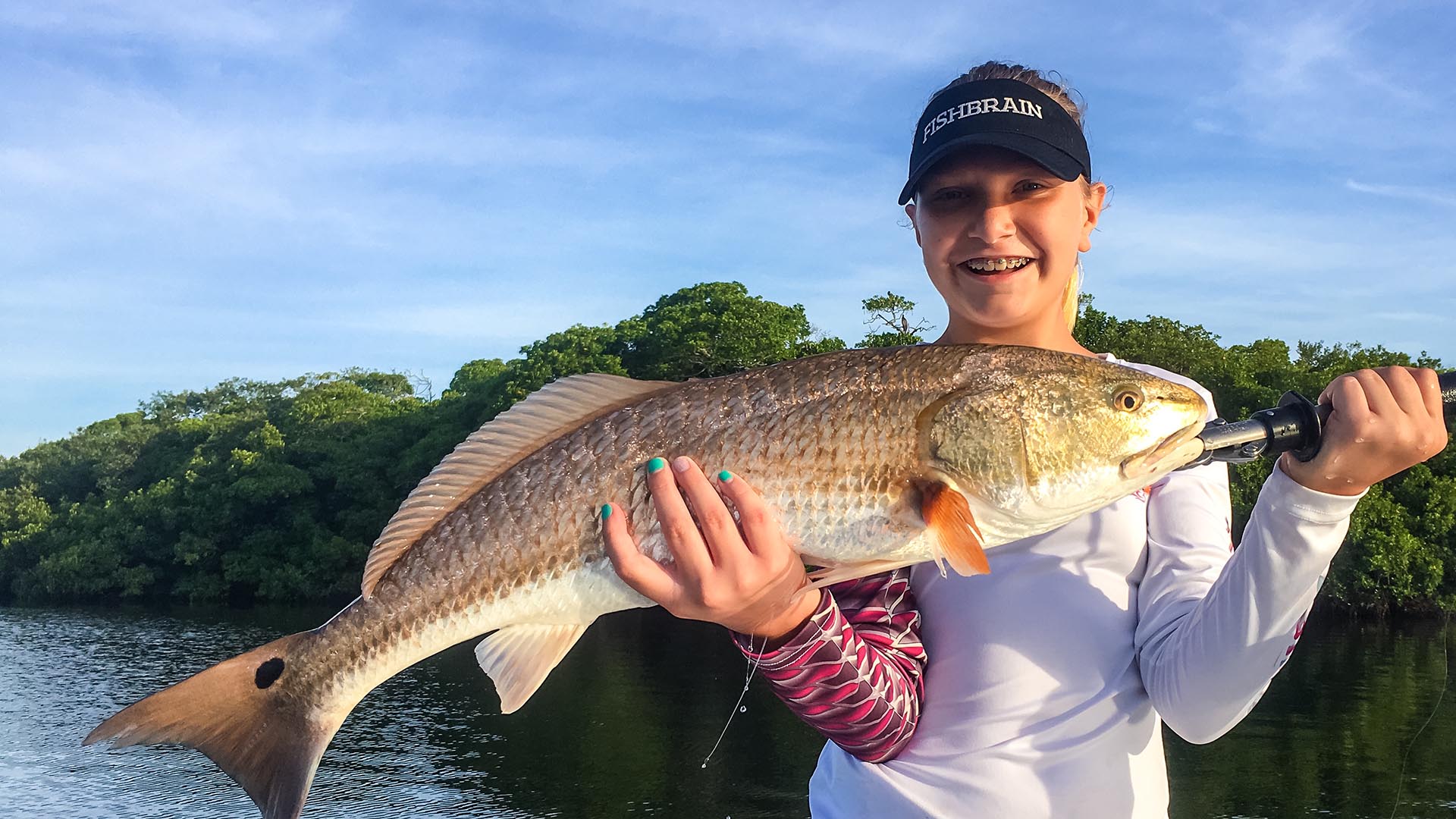 To have the best chance of locking up with a redfish, you must attempt to anticipate where the fish is heading and cast ahead of them in hopes that your bait lands in their path.
Finally, anglers need to maintain vigilance and high levels of awareness to spot reds by keeping a keen eye on the water for wakes and ripples, both potential telltale signs of redfish movement.
Don't wait to get in on some of the best redfish action in the flats of the Anna Maria Island area. If you're looking for an amazing sport fishing expedition, get in touch with us to schedule your charter soon. We're ready to treat you to the trip of a lifetime!