Last Updated on April 11, 2023 by Eric Bonneman
Florida's Gulf Coast is a treasure trove for fishing enthusiasts, and the waters of Anna Maria Sound and Palma Sola Bay are no exception. Known for their picturesque beauty and diverse marine habitats, these two fishing hotspots in Manatee County attract anglers of all experience levels. Let's explore the various fish species you can expect to catch in Anna Maria Sound and Palma Sola Bay, alongside some helpful tips to ensure you reel in a prize catch.
The Allure of Anna Maria Sound and Palma Sola Bay
The exceptional fishing opportunities in Anna Maria Sound and Palma Sola Bay can be attributed to the diverse range of habitats these waters offer. The mangrove-lined shorelines and expansive seagrass meadows provide excellent cover, feeding grounds, and nurseries for numerous fish species. So, whether you're casting a line from a pier, kayak, or charter boat, you're sure to find something biting in these productive waters.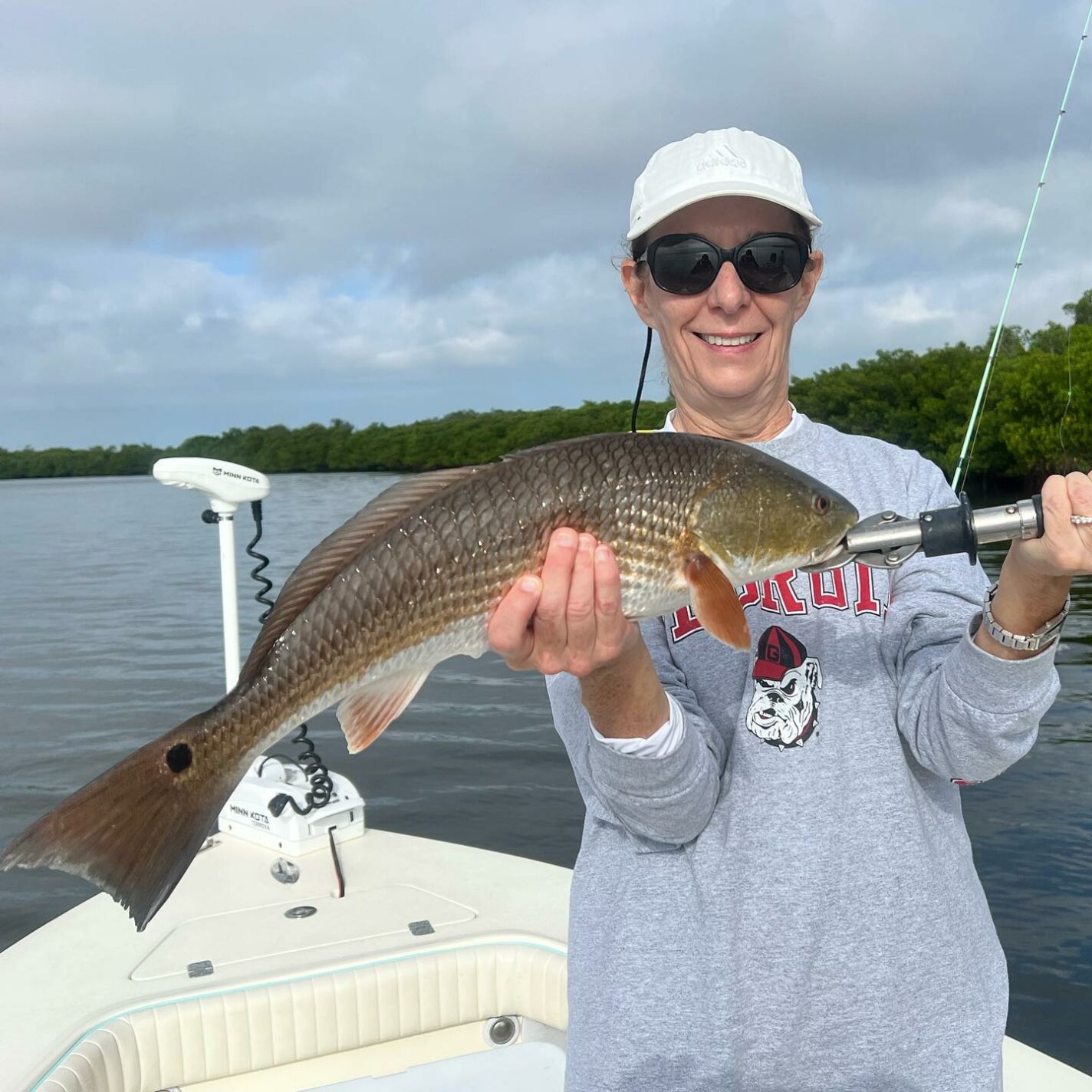 Snook: The Silver Spectacle
Snook are a popular target for anglers in Anna Maria Sound and Palma Sola Bay due to their impressive size and fighting spirit. These aggressive predators are known for their distinctive lateral line and silver coloration. The mangrove-lined shorelines provide the perfect habitat for snook, as they actively hunt smaller fish and crustaceans. To increase your chances of catching one of these elusive fish, try using live bait like shrimp or pinfish, and cast your line near structure or along the mangrove edges during early morning or late evening hours.
Redfish: The Bronze Bruisers
Redfish, also known as red drum, are another sought-after species in Anna Maria Sound and Palma Sola Bay. These bronze beauties are easily recognizable by their reddish hue and distinctive black spot near their tail. Redfish are known to patrol the shallow grass flats and oyster bars, where they feed on crustaceans and smaller fish. To catch redfish, try using cut bait or soft plastic lures that mimic their prey. It's also essential to remain stealthy, as these fish are known for their keen senses and wariness.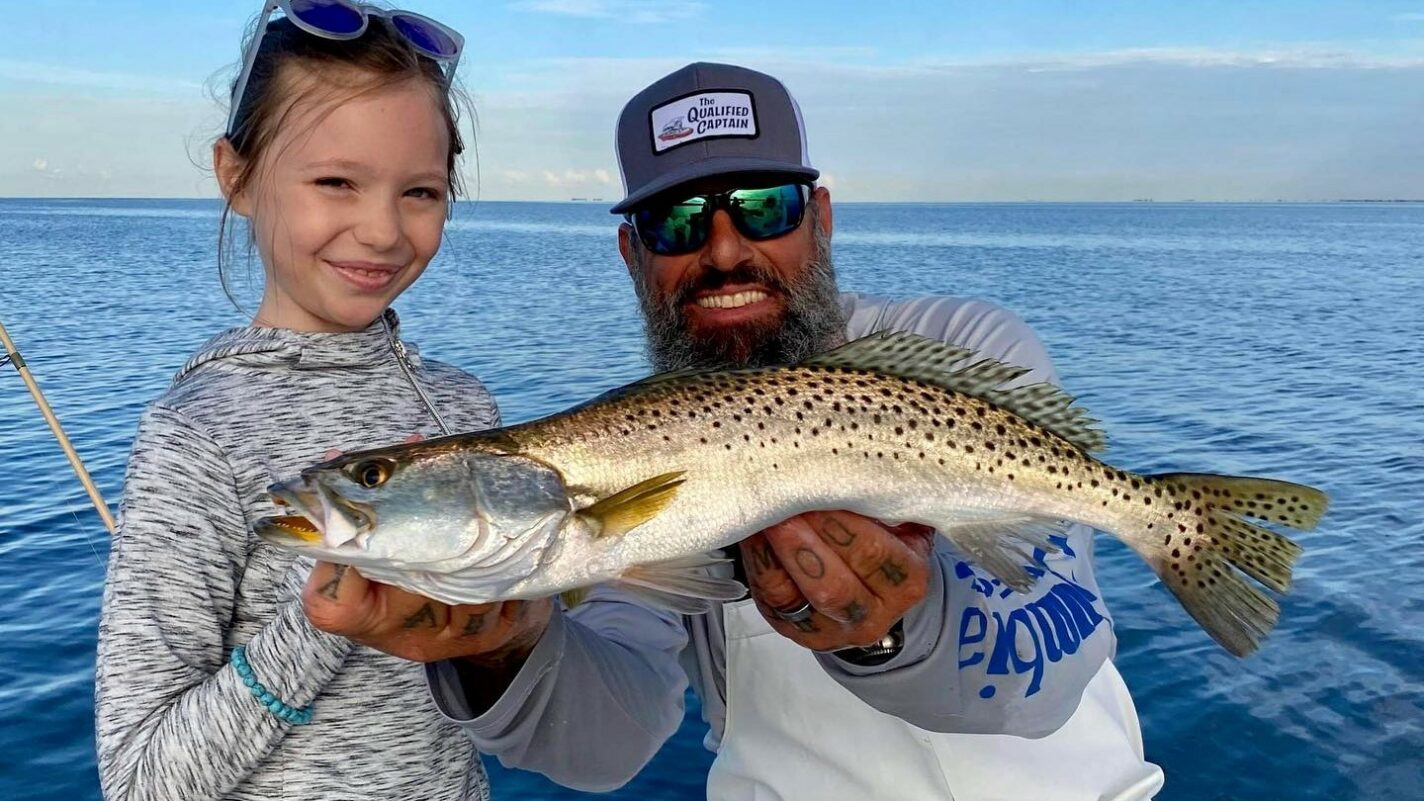 Spotted Seatrout: The Speckled Pursuit
Spotted seatrout, or "specks" as they are often called, are another favorite among anglers in Anna Maria Sound and Palma Sola Bay. These fish are characterized by their speckled bodies and yellow mouths. Seatrout are typically found in grassy areas, where they feed on smaller fish, shrimp, and other crustaceans. To catch these feisty fish, try using live shrimp or soft plastic lures that imitate their natural prey. Target areas with abundant seagrass and keep an eye out for telltale signs of seatrout, such as surface disturbances and jumping baitfish.
Get Out There!
Located off the coast of Bradenton and Holmes Beach, Anna Maria Island boasts a variety of inshore fish species that attract anglers from all over the world. Captain Nate is an experienced guide who can introduce you to the incredible fishing opportunities available in the area. With his guidance, you can catch snook, mangrove snapper, and many other species that call the waters surrounding AMI home. Whether you're a seasoned angler or new to the sport, you'll be impressed by the natural beauty of the area and the thrill of catching your own fish. Book your trip with Captain Nate today to experience the excitement of Anna Maria Island fishing!