Fall fishing in Bradenton, Florida usually signifies a shift in targeted species, temperate days, and less traffic on the water. Let's take a quick look at what to expect during Fall 2021.
Species In Fall
This part of Southwest, Florida is blessed with great Fall weather – temperatures specifically. This season also marks the transition of summertime species to wintertime species. In the mix are our resident species who stick around all year long, but how and when they are targeted will change as the temps do.
With our inshore and nearshore fishing charters, anglers can expect shots at:
Tarpon (The last of the summer run, early Fall)
Snook
Redfish
Seatrout
Spanish Mackerel
Flounder
Black Drum
Inshore Grouper & Snapper
This is not an all-inclusive list, this is a very diverse fishery with dozens of species of popular fish. The above-mentioned species are among the most common during Fall.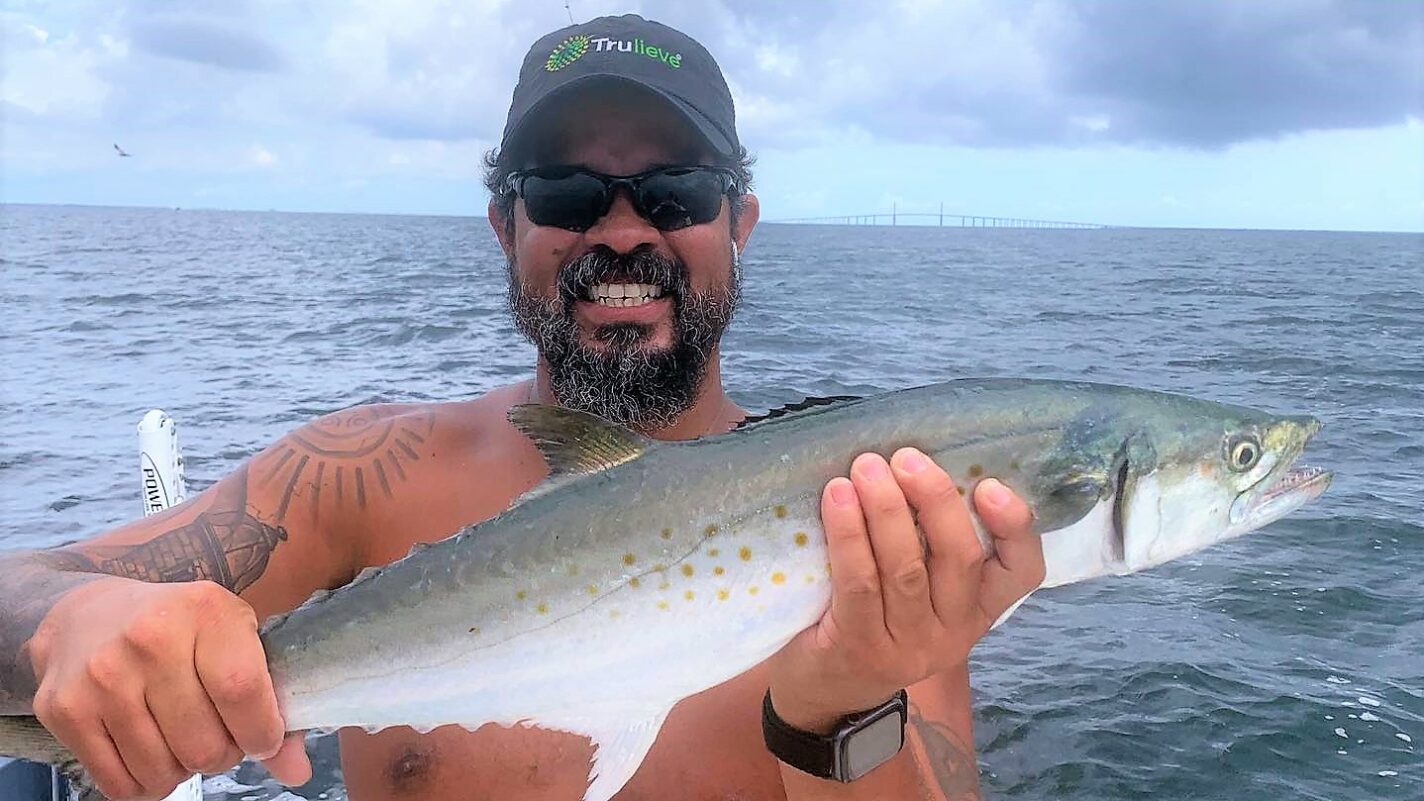 Fishing Fall By The Month
This is where we can watch some of the transitions take place. While each month signifies just slight changes, this does set the stage for what will take place during winter.
September
Late September marks the start of Fall. During this period fishing will be nearly as active as it was all summer. The last of the tarpon migration is hanging around, baitfish are still plentiful, and popular inshore species are as active as ever. Seeing anglers catch slams (snook, redfish, and seatrout) is a near-daily occurrence in the area.
Fishing methods stay the same, utilizing live bait sourced from Sarasota Bay, or utilizing artificial lures with fast action, baitfish style patterns are still going to work just fine.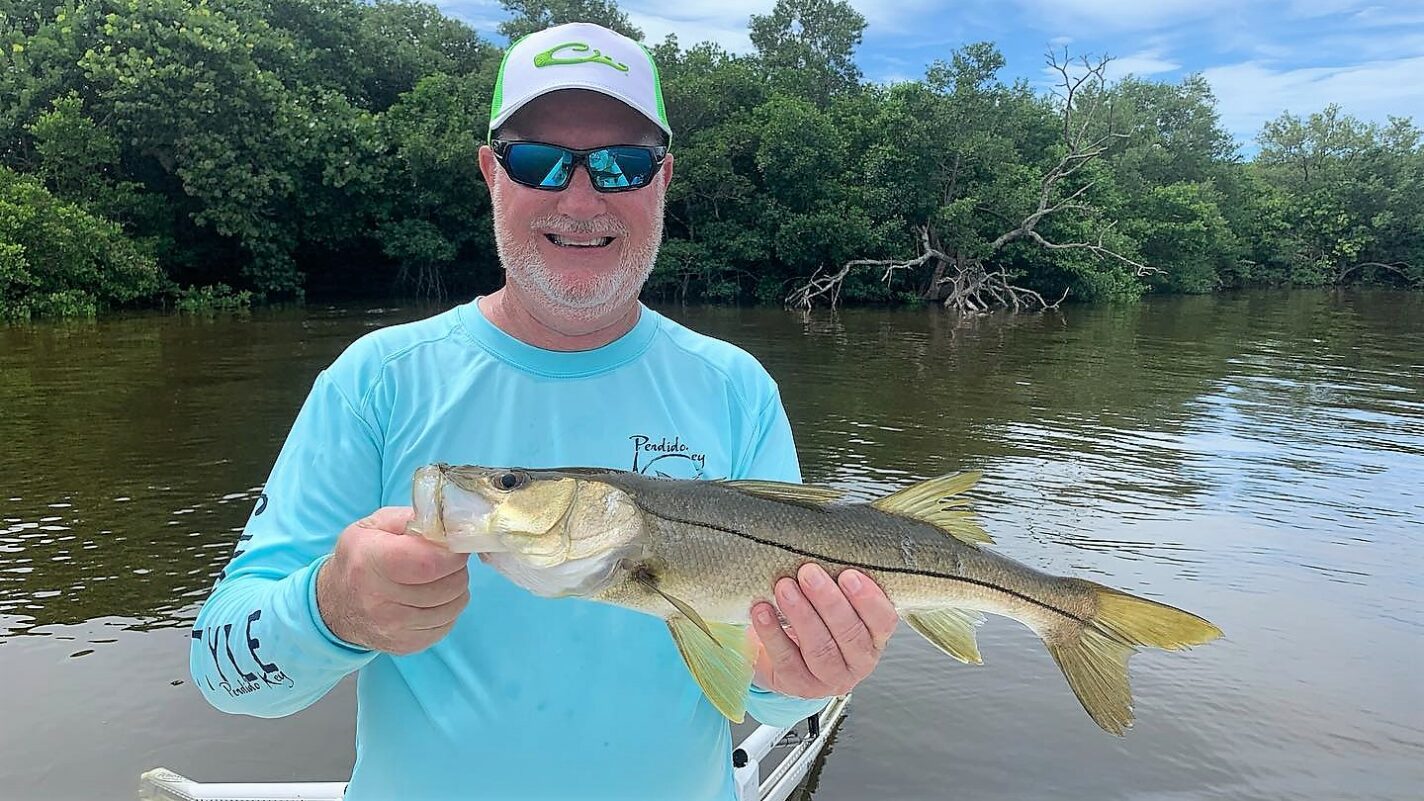 October
October will start to bring in cooler temps (about a 5-degree drop to the average). This is where tarpon will be triggered to continue their migration back south, but other species headed south actually enter our area.
Some of these mid Fall species include Black Drum and Spanish Mackerel (more so than usual).
Snook, seatrout, and redfish will still be readily available and active as ambient temps will have little effect on water temps at this point. Well, little effect to these species – to be more specific.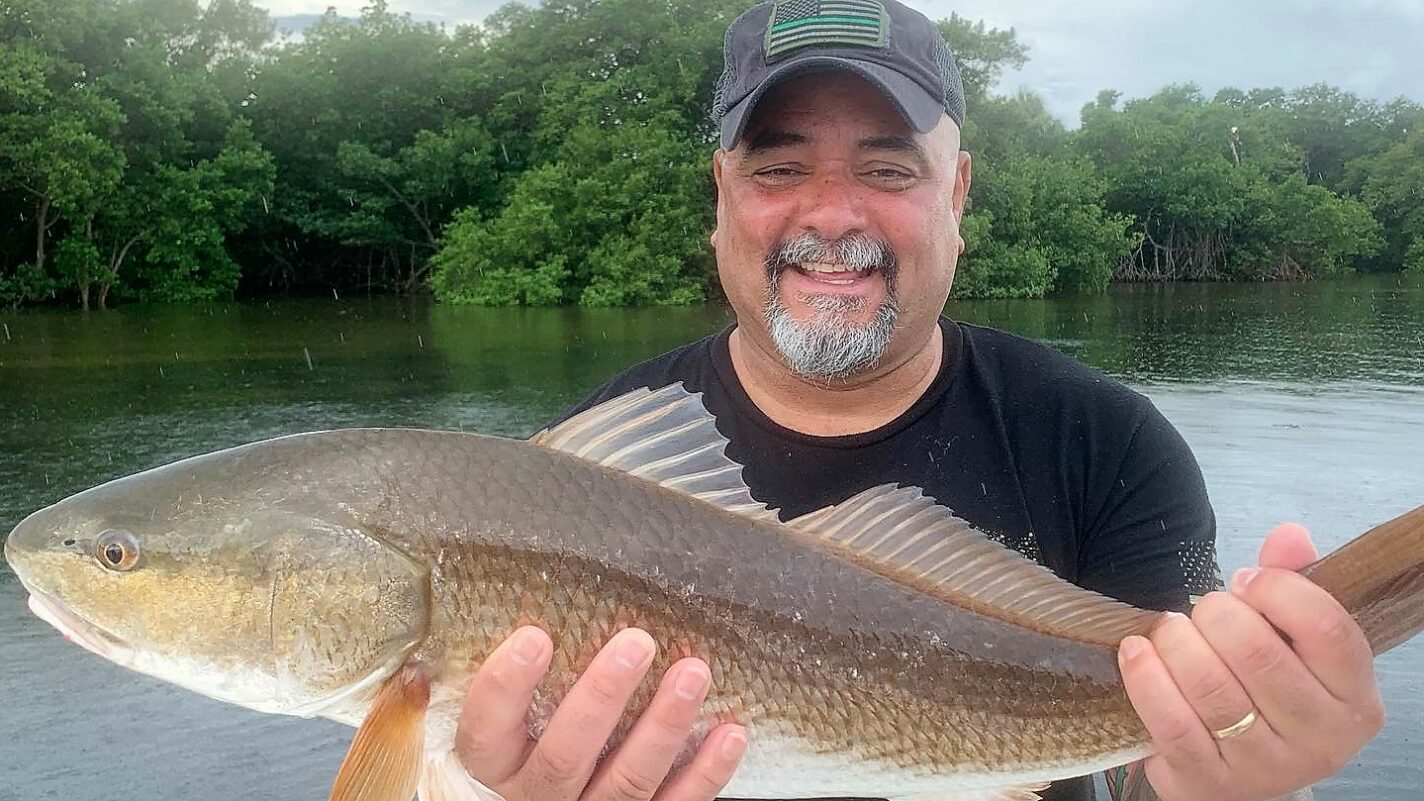 November
Again average temps drop, another 5-7 degrees. Alongside, rain days get slimmer. While this may look much like October on most days, any colder snap can affect the fishing. Snook may get a bit less aggressive, and baitfish may start to become scarce.
This is when species like redfish switch gears from attacking baitfish to digging around for shrimp/crabs.
If a cold snap does provide you a slow morning, usually as the day warms up, the bite will turn back on.
It is also smart to keep an assortment of bait types at your disposal as this can change up rather rapidly, in even a single day.
Fish With Captain Nate
The best way to enjoy Fall fishing in Bradenton is with a local fishing guide. Captain Nate loves this time of year and looks forward to taking as many guests out as possible during this time. Comfortable days and less boat traffic are just some of those reasons, but the fishing itself is looking great for Fall.
Start Planning:
Realtime Availability & Reservations
Learn About Family Fishing Trips