With better weather, a healthy and active fishery, a great mix of species to target, and reduced fishing pressure – there is hardly a better time than now to go fishing in Anna Maria Island.
Fall Species In AMI
Fall fishing out of Anna Maria Island offers a unique mix of summertime favorites and wintertime species starting to make their appearances. Combined with beautiful days and temperate weather, the time for a great Florida fishing experience is now.
All photos on this page were taken since the start of Fall here in 2021.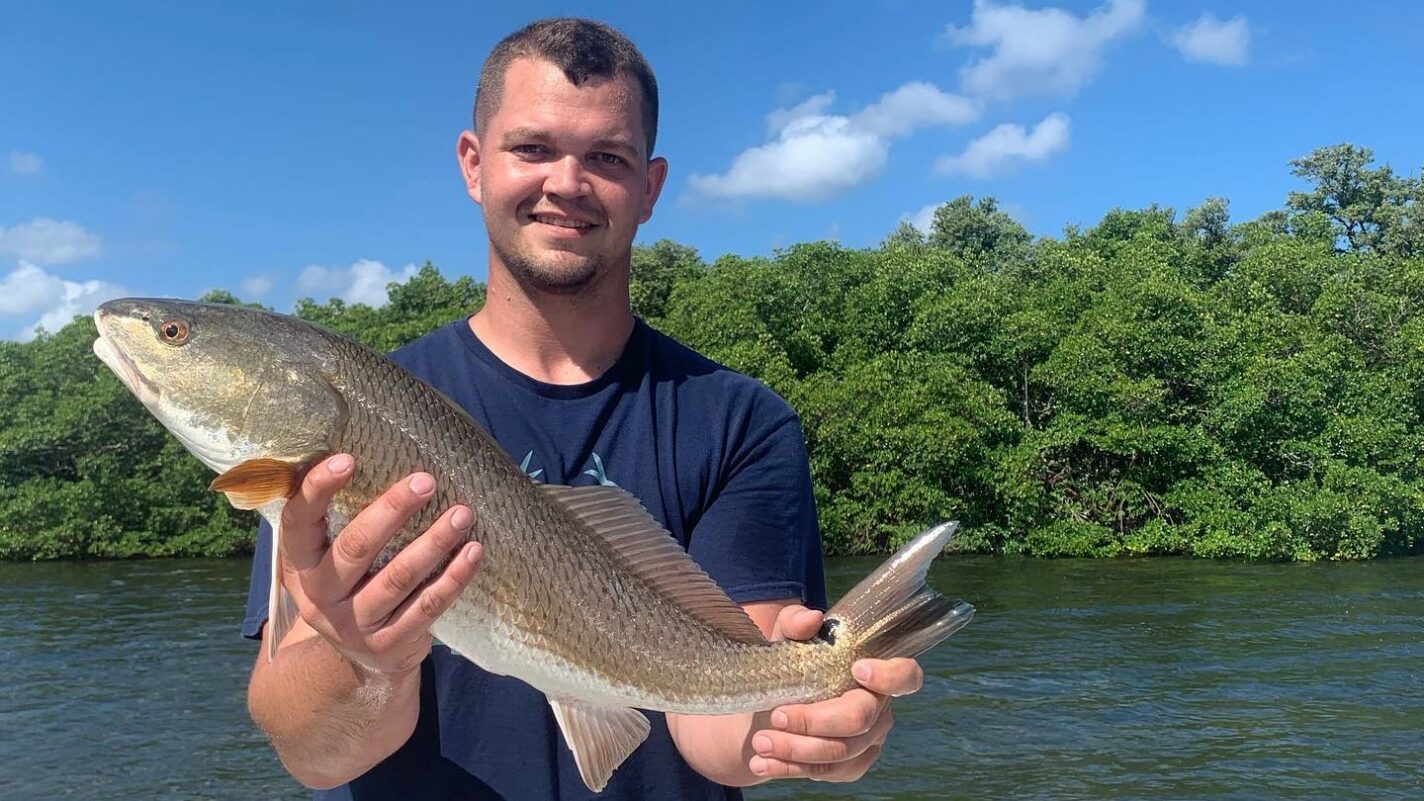 Redfish
Dubbed Red October, October fishing for redfish is a favorite for AMI guests and residents alike. Between a resident population that has fattened up all summer long and bigger spawning females arriving on the flats, Fall is one of the best months to target redfish.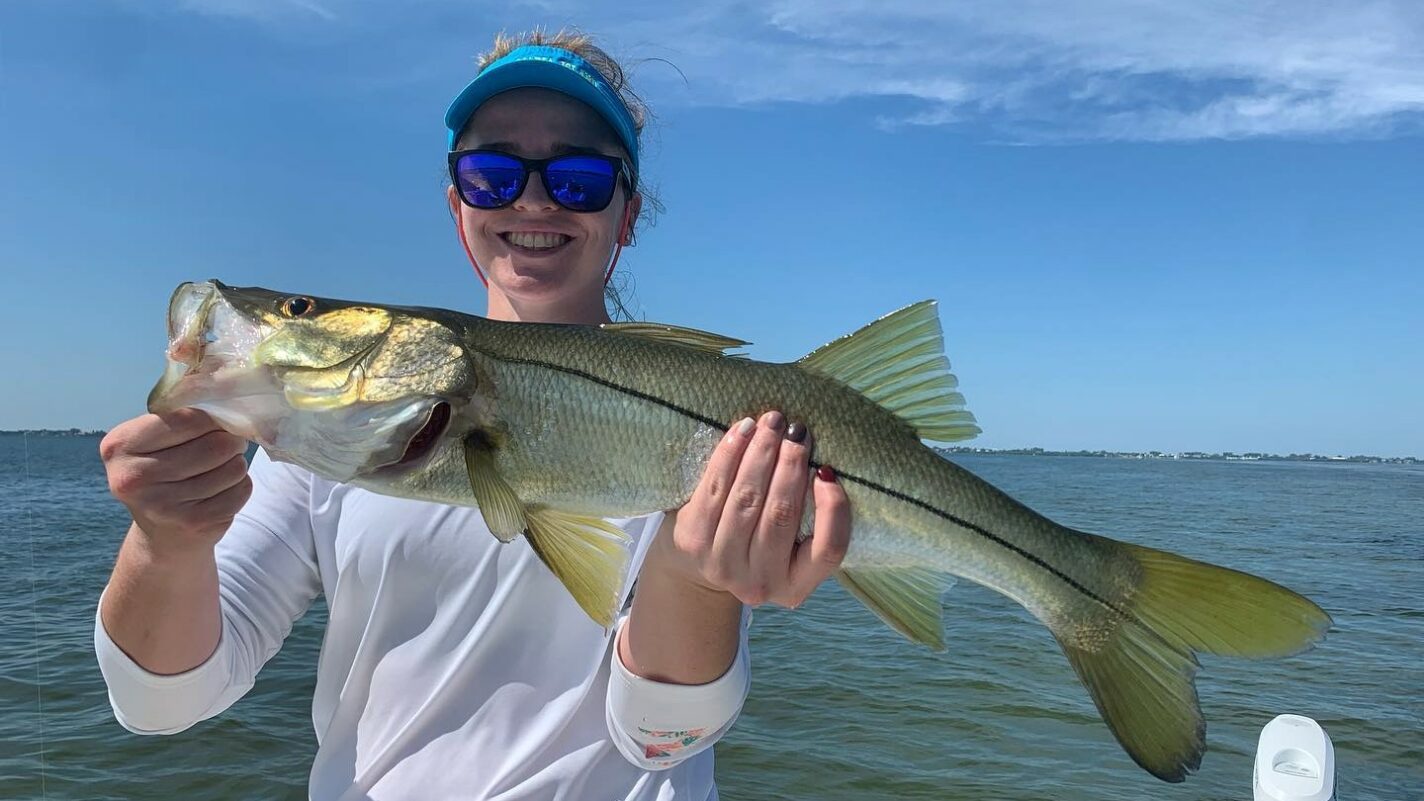 Snook
Heavily considered a summertime species, snook are still readily available during Fall. They are sensitive to cooler weather, but that is still a ways off before it gets to the point where snook fishing slows down. Right now, catching multiple snook per trip is a daily occurrence.
Seatrout
To round out your inshore slam opportunities, seatrout (pictured at the top of the page) are highly active and make for a great addition to any inshore fishing trip out of AMI.
Cobia
While not as common, cobia are out there in the Fall. There is a large migration that takes place in the Gulf of Mexico during the Fall and the time is now for a great shot at landing one.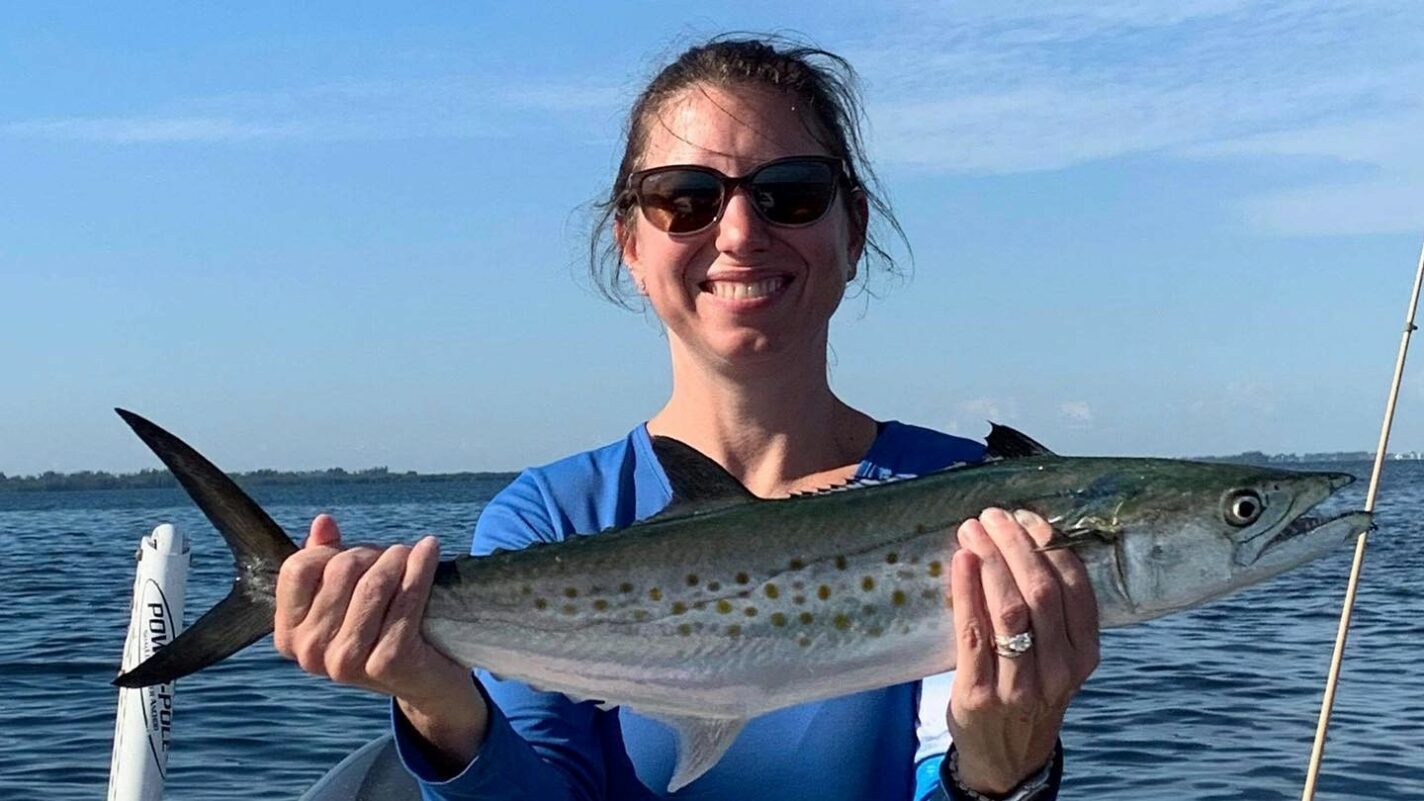 Spanish Mackerel
Another Fall favorite, Spanish Mackerel make their presence known inside the inshore and nearshore areas of Anna Maria Island. This is an exciting species to hook up with and make for great table fair.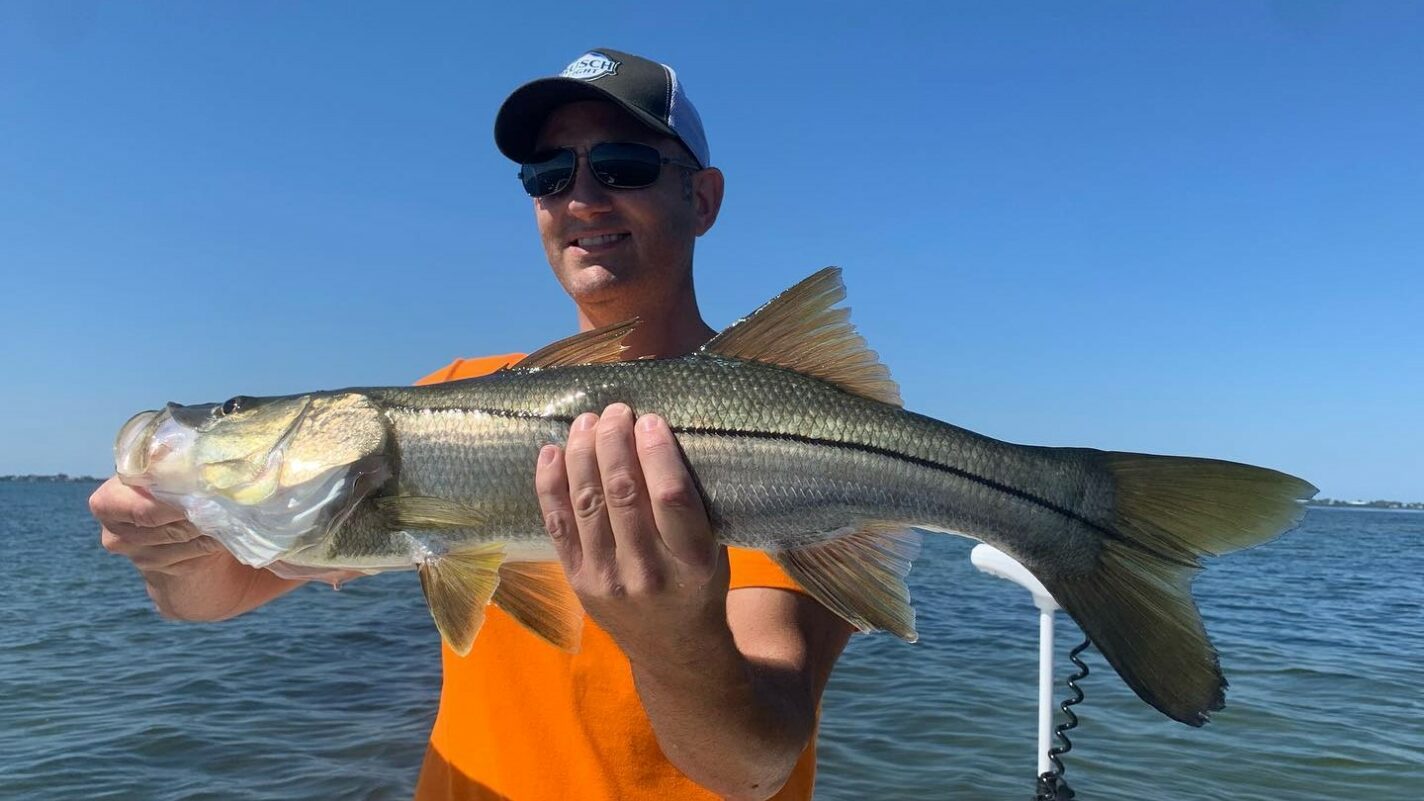 Fish With Captain Nate
Captain Nate is your go-to local fishing guide on Anna Maria Island. Whether fishing solo, with friends, or with family – this is the perfect time of year to hit the water in AMI.
See Realtime Availability and Make Reservations
Learn More About Inshore Fishing Charters