Last Updated on March 6, 2023 by Eric Bonneman
If you're an angler searching for a unique and unforgettable fishing experience, look no further than Anna Maria Island. Situated on the southern border of Tampa Bay, this island paradise offers easy access to the Gulf of Mexico and its vast array of estuaries. Whether you're a professional fisherman seeking world-famous species or a beginner just getting started with your rod and reel, Anna Maria Island has something to offer everyone. With plenty of species waiting in the waters, there is no better place to cast off than this tropical escape.
Fishing Charters in AMI
Anna Maria Island is the perfect place to explore some of the best fishing destinations in Florida. A great way to experience everything this incredible spot offers is by booking a charter with an experienced captain like Captain Nate. He offers thrilling inshore trips and guided tours for anglers of all levels and expertise. Whether it's your first time fishing or you're hunting for famous fish species, he can take you exactly where you want to go to catch big Redfish, Snook, Seatrout, and Tarpon. Fishing with Captain Nate is a great way to relax and explore some of the most beautiful sights on Anna Maria Island.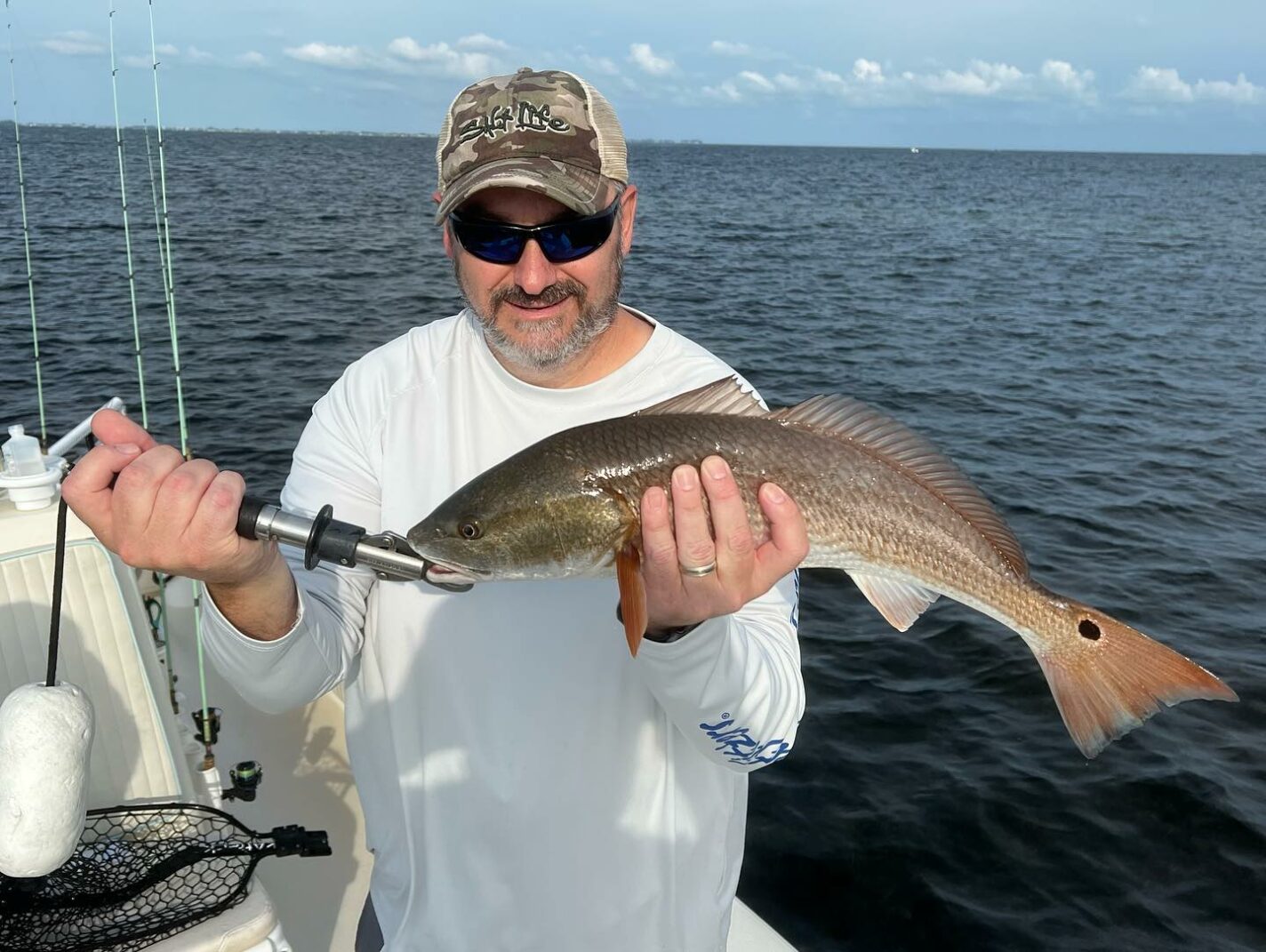 The Inshore Grand Slam
Anna Maria Island is THE place to go for any angler on the hunt for a challenge! Offering truly exceptional saltwater fishing, this island also happens to be home of The Grand Slam. Here one can catch a Redfish, Snook, and SeaTrout all in the same day, earning themselves a Slam. Up the ante with a Tarpon caught in the same day's time, and you have officially achieved the coveted Grand Slam – not an easy feat, but certainly, one that can be possible while fishing these waters! With access to the Tampa Bay estuary system and gulf waters alike, Anna Maria Island should most definitely be on any serious angler's list of places to fish.
Tarpon Season in AMI
Every spring along Florida's coast begins the annual Tarpon migration. Due to the unique placement of Anna Maria Island, this is the finest Tarpon fishing hot spot in all of Tampa Bay! With huge schools migrating along the beach smashing bait and rollers headed into the backcountry side offering stellar sight fishing opportunities – AMI Tarpon fishing is a season not to be missed.
Fish With Captain Nate
For those looking to experience the best of Anna Maria Island's fishing destinations, there is no better option than a fishing charter led by Captain Nate. Not only does Captain Nate offer top-notch equipment and real-time online reservations, he also provides clients with the finest settings and fishing guides in Florida. Whether customers are avid fly fishers or just learning how to bow fish, Captain Nate can help plan your next adventure. Take full advantage of this exciting opportunity and book a fishing charter with him today! With his expertise and knowledge of the local spots, you are sure to reel in that trophy catch in no time.