Are you ready to experience some of the best fishing in all of Florida? If so, Anna Maria Island is a destination worth visiting. Thanks to its location on the west coast of Florida, it offers multiple options when it comes to fishing. Whether you're an experienced angler looking for your next big catch or a novice who wants to learn more about this sport, plenty of exciting opportunities await.
Best Fishing In Florida
Anna Maria Island truly is a paradise for fishermen. Whether you prefer to throw your line out to sea from a boat, cast from the beach's shore, or snap into action at one of the bridges or piers that act as gateways between the island and the mainland–you are sure to have an experience of a lifetime each time you come here! These shimmering blue waters offer plenty of opportunities, with loads of species waiting to take your bait.
From bluefish and bonefish, trout to tarpon and grouper to flounder, there are limitless options for the kind of fish available here. Why not try your luck with mackerel, redfish, black drum, amberjack, or snapper while at it? Or why not push yourself further by challenging a snook or even a shark? Whatever route you choose, there's nothing like the excitement that comes with fishing on Anna Maria Island.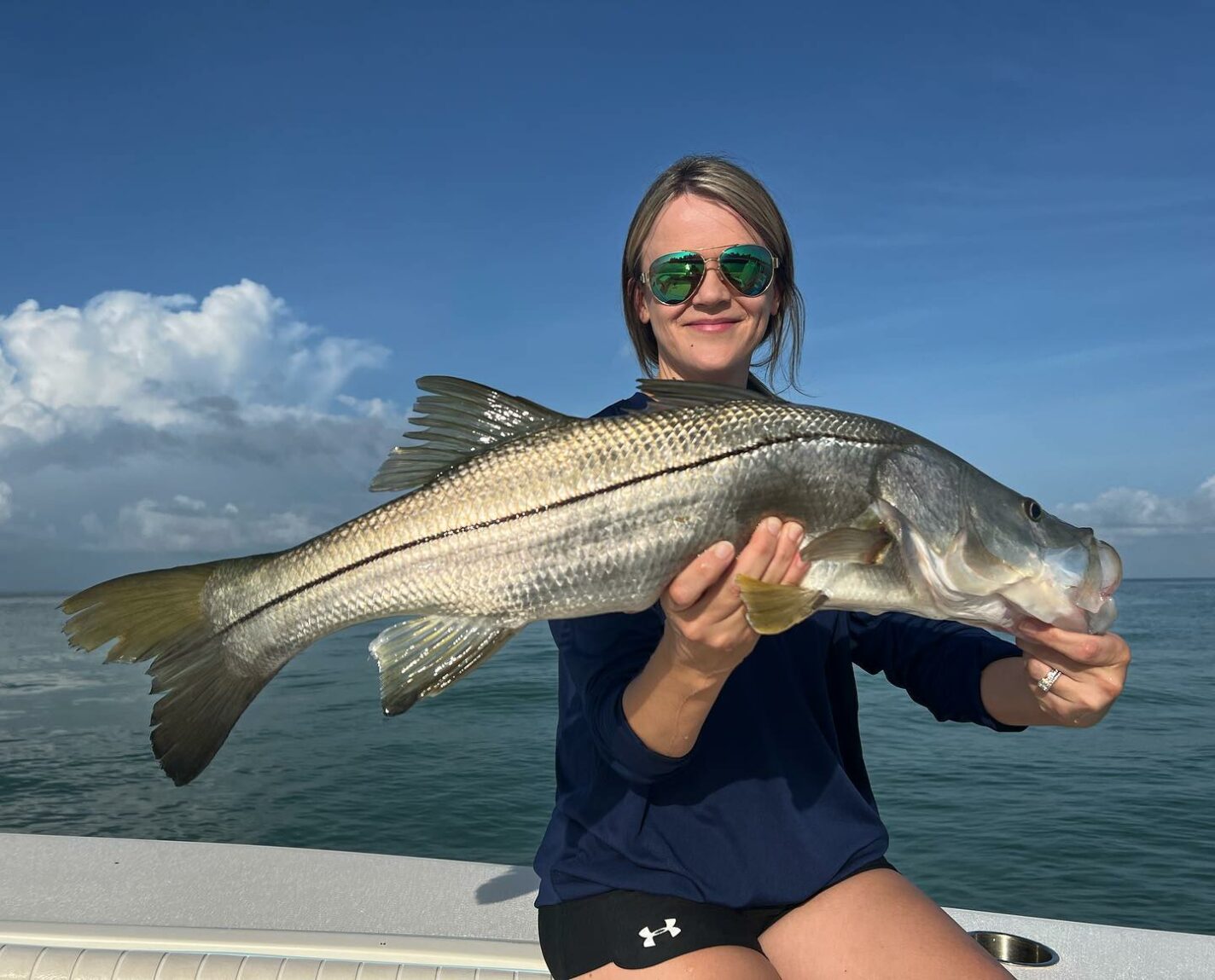 Inshore
Inshore fishing is an exciting activity enjoyed by novice and experienced anglers alike. From snook to redfish, trout to flounder, inshore fishing allows targeting specific species of fish in shallow waters. Even better, the beauty of nature can be fully appreciated when out on the water – something that cannot be fully captured from ashore. If you're looking for an ideal spot for an inshore fishing adventure, Anna Marie Island should be at the top of your list. This island is home to several estuaries full of fish, making it a favorite among seasoned fishermen and those new to the sport.
Nearshore/Offshore
If you are looking for a great fishing experience, Anna Maria Island is the place to be! You can never go wrong here with nearshore waters full of exceptional fish. There are always fantastic fish to catch – tarpon, grouper, snapper, kingfish, and cobia, to name a few. Don't forget about going after the more elusive Goliath grouper! Depending on when you go out, the variety of fish may change but trust me – no matter what time of year it is, there will always be plenty of fish in the nearshore waters of Anna Maria Island. So come on and enjoy my favorite pastime – catching great fish with stunning backdrops like nowhere else!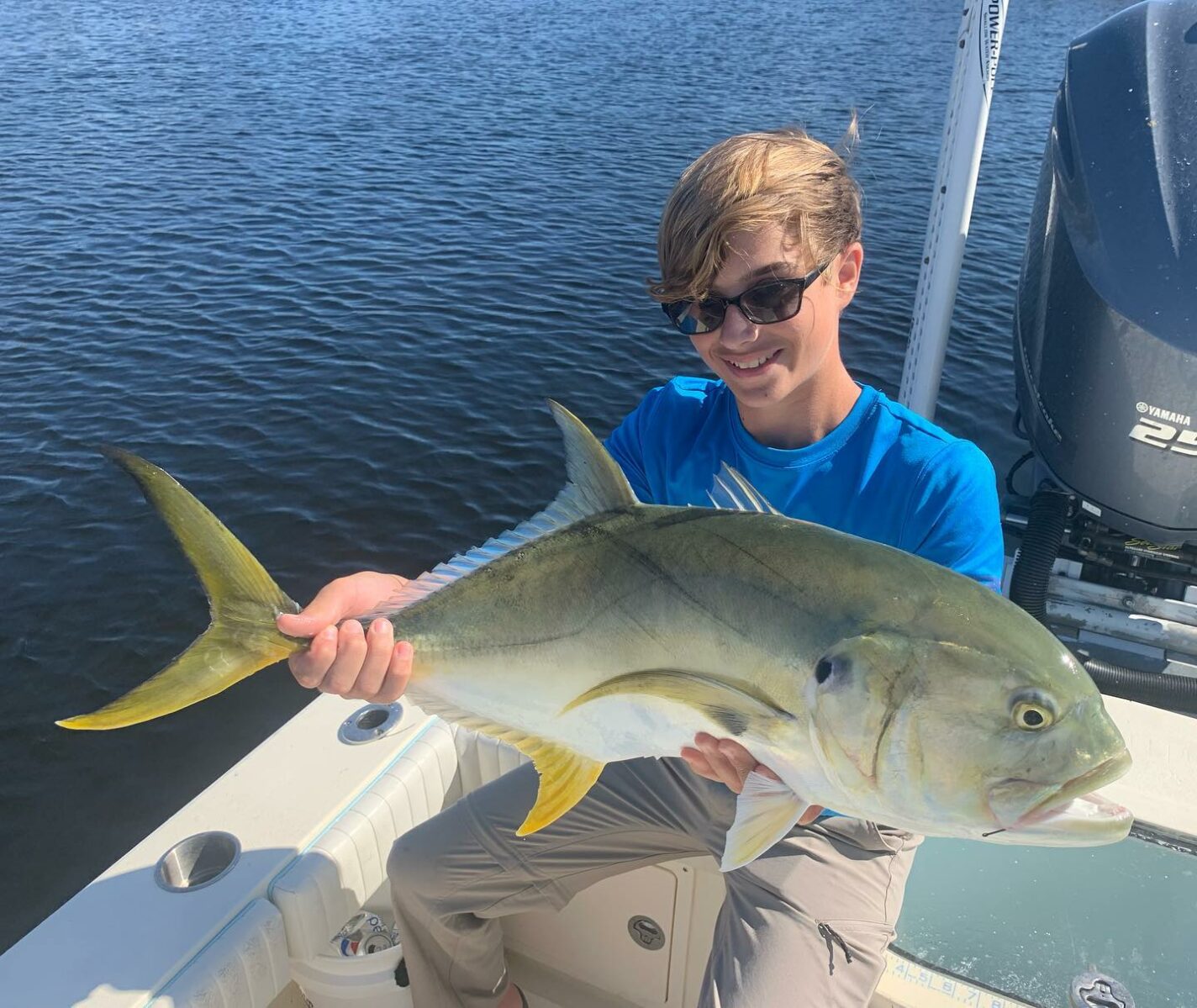 Backcountry
When it comes to backcountry fishing, few places offer better access to the backcountry waterways than Anna Maria Island. Defined by the small waterways, shallow waters, mangrove-lined shores, and plenty of fishing action, in the virtually untouched coast of AMI, there is plenty of places to go far inshore for some redfish and trout that'll be sure to make your day!
Fish With Us!
If you're looking for an unforgettable fishing experience, you've come to the right place! Anna Maria Island offers some of the best fishing in Florida, and Capt. Nate has decades of local knowledge that guarantees success out on the water. Enjoy the sunshine with a morning or afternoon charter tailored to your needs!
If you want to impress your friends, savor a tasty catch, or learn more about these incredible waters – whatever your motivation is, Capt. Nate can show you an unforgettable day out on the water. If a lifetime of angling skills and expertise sounds good to you, book a trip today and let Capt. Nate provides hours of pleasure while discovering hidden gems here on Anna Maria Island!