Last Updated on September 5, 2023 by Eric Bonneman
Are you ready to experience some of the best fishing in all of Florida? If so, Anna Maria Island is a destination worth visiting. Thanks to its location on the west coast of Florida, it offers multiple options when it comes to fishing. Whether you're an experienced angler looking for your next big catch or a novice who wants to learn more about this sport, plenty of exciting opportunities await.
Best Fishing In Florida
Anna Maria Island truly is a paradise for fishermen. Whether you prefer to throw your line out to sea from a boat, cast from the beach's shore, or snap into action at one of the bridges or piers that act as gateways between the island and the mainland–you are sure to have an experience of a lifetime each time you come here! These shimmering blue waters offer plenty of opportunities, with loads of species waiting to take your bait.
From snook and redfish, trout to tarpon and grouper to flounder, there are limitless options for the kind of fish available here. Why not try your luck with mackerel, redfish, black drum, amberjack, or snapper while at it? Or why not push yourself further by challenging a snook or even a shark? Whatever route you choose, there's nothing like the excitement that comes with fishing on Anna Maria Island.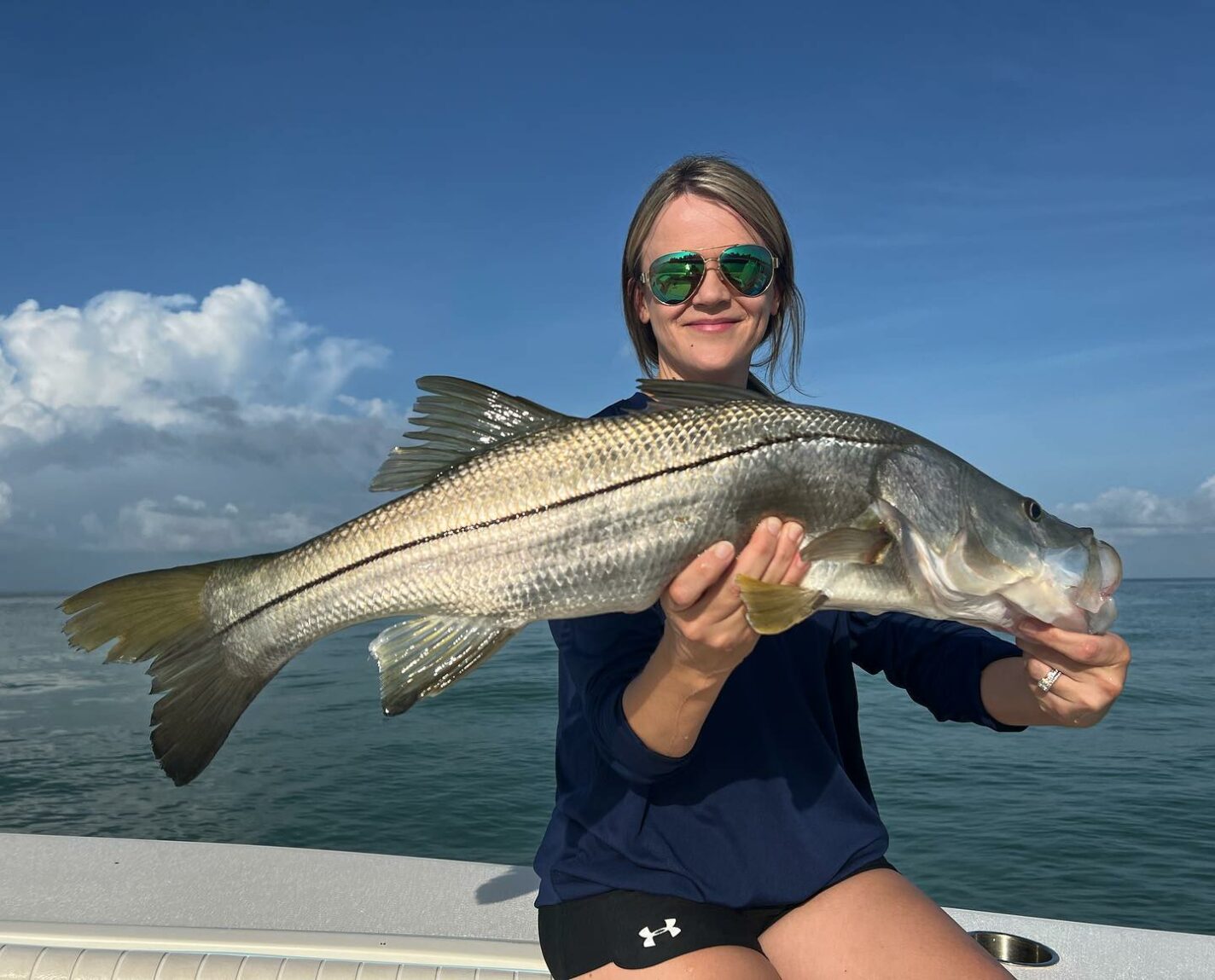 Fishing on Anna Maria Island is an experience that combines the thrill of the catch with the beauty of nature. The waters around this island are filled with a variety of fish species, offering anglers both excitement and diversity.
The unique opportunity to go fishing in Anna Maria Island is truly unparalleled. You might think that such experiences can be replicated elsewhere, but once you cast your line into these pristine waters, you'll understand why it stands out from other destinations.
For instance, Anna Maria Island, the gem I'm talking about here, offers numerous spots for fishing (on top of its serene beaches and scenic views – some of the most attractive features this Florida island provides).
Inshore
Inshore fishing is an exciting activity enjoyed by novice and experienced anglers alike. From snook to redfish, trout to snook, inshore fishing allows targeting specific species of fish in shallow waters. Even better, the beauty of nature can be fully appreciated when out on the water – something that cannot be fully captured from ashore. If you're looking for an ideal spot for an inshore fishing adventure, Anna Marie Island should be at the top of your list. This island is home to several estuaries full of fish, making it a favorite among seasoned fishermen and those new to the sport.
Imagine yourself exploring the shallow waters of Anna Maria Island, a place where inshore fishing is more than just a sport. It's an adventure filled with opportunities to catch bucket list fish.
The island provides an ideal habitat for these species that thrive in its coastal flats and brackish waterways. For those who possess the necessary skills, this region of Florida is an exciting place to explore and take advantage of its abundant marine life. All it takes is understanding how each fish behaves and using the right techniques.
Mastering Inshore Fishing Techniques
Catching snook requires insight into their lifestyle – they are ambush predators who prefer areas with structures like mangroves or docks as hiding spots while hunting for prey. Cast your line near these places, and chances are you'll get some action.
Fishing for redfish? Live bait such as shrimp or crabs can do wonders. But keep your eyes peeled for tailing redfish feeding in shallow water – it's time to cast when you see this sign.
If trout and flounder are what tickle your fancy, though, soft plastic lures mimicking small fish and crustaceans should be at the top of your list. Under Captain Nate's guidance, mastering these techniques isn't only possible but also rewarding.
Nearshore/Offshore
If you are looking for a great fishing experience, Anna Maria Island is the place to be! You can never go wrong here with nearshore waters full of exceptional fish. There are always fantastic fish to catch – grouper, snapper, kingfish, and cobia, to name a few. Don't forget about going after the more elusive Goliath grouper! Depending on when you go out, the variety of fish may change but trust me – no matter what time of year it is, there will always be plenty of fish in the nearshore waters of Anna Maria Island. So come on and enjoy my favorite pastime – catching great fish with stunning backdrops like nowhere else!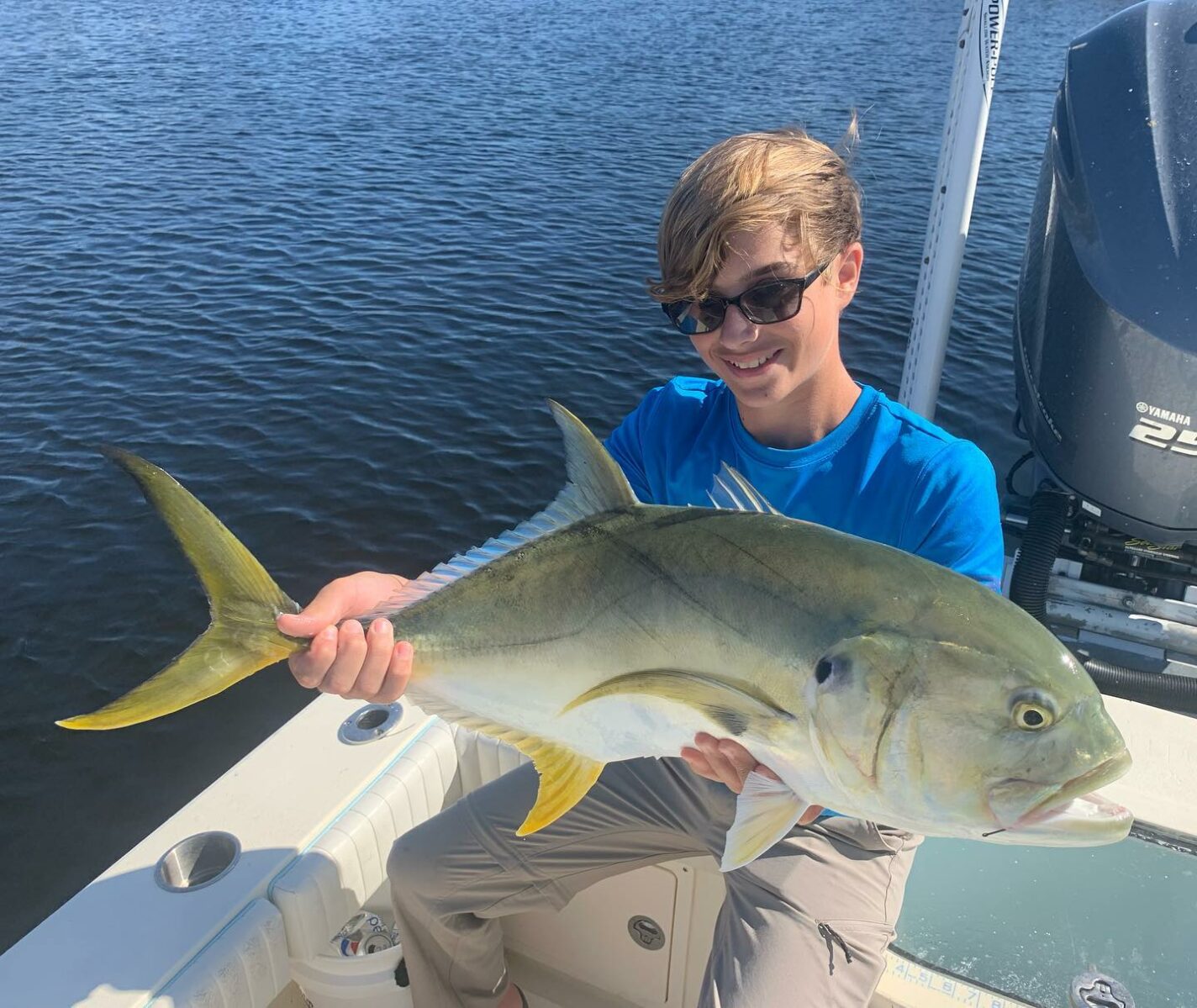 Backcountry
When it comes to backcountry fishing, few places offer better access to the backcountry waterways than Anna Maria Island. Defined by the small waterways, shallow waters, mangrove-lined shores, and plenty of fishing action, in the virtually untouched coast of AMI, there is plenty of places to go far inshore for some redfish and trout that'll be sure to make your day!
Tarpon Fishing
Tarpons – often referred to as "Silver Kings" due to their shiny bodies when they leap out of the water – are abundant in both nearshore and offshore waters around Anna Maria Island. But catching them is not a walk in the park; they put up quite a fight, making them an exciting catch.
To hook one successfully requires patience along with understanding their habits, such as preferring shallow coastal waters where food is plentiful. Armed with this knowledge will help improve your chances dramatically.
Experience Unforgettable Fishing Charters with Capt. Nate
The fascination of the ocean is irresistible, particularly when it comes to angling. If you're looking for a truly unforgettable experience, then Capt. Nate's fishing charters are exactly what you need.
"Each charter is not just about catching fish; it's an adventure that creates lasting memories."
This isn't your run-of-the-mill fishing trip – each expedition is tailored specifically to ensure both novice and experienced anglers have a successful and memorable outing.
A Tailored Experience For Every Angler
Fishing should be accessible and enjoyable for everyone, regardless of their skill level. That's why Capt. Nate offers custom experiences designed around individual needs and preferences.
Inshore adventures are perfect for beginners or those who prefer calmer waters close to shorelines.
Offshore expeditions that provide adrenaline-filled battles against hard-fighting species like Kingfish or Grouper.
Educational trips where participants can learn more about the unique ecosystem surrounding Anna Maria Island while enjoying their fishing trip.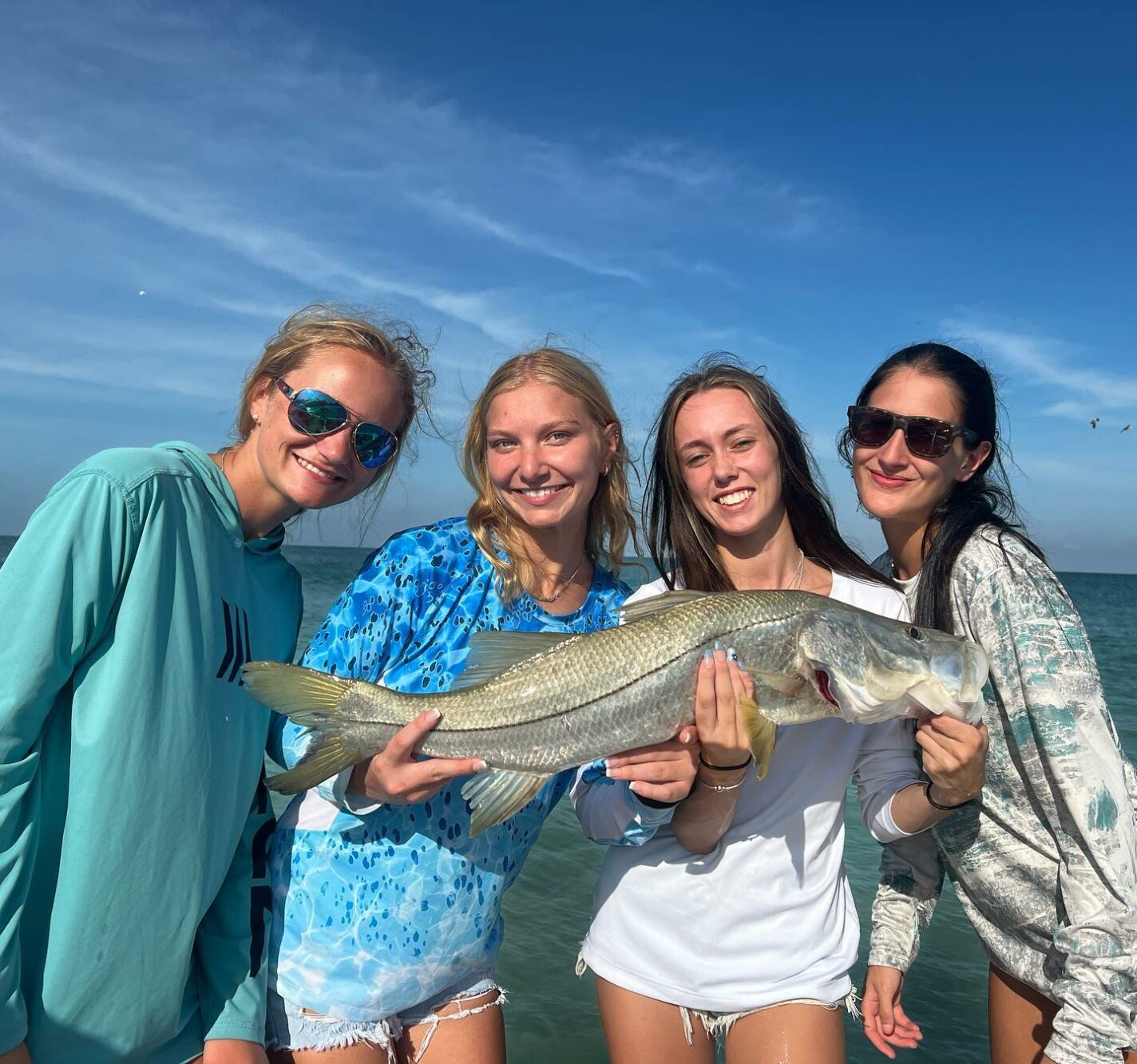 Navigating The Waters With Captain Nate: What To Expect?
| Trip Feature | Description |
| --- | --- |
| Type of Fishing: | Inshore, Tarpon & Nearshore options are available depending on preference. |
| Average Trip Duration: | An average of 6 hours out ensures ample time to enjoy the full spectrum of what Anna Maria Island has to offer. |
| Main Target Species : | From Snook, Redfish, Tarpon in-shore to Grouper, Snapper, King Mackerel nears-shore – there's something for every angler. |
Fish With Us!
If you're looking for an unforgettable fishing experience, you've come to the right place! Anna Maria Island offers some of the best fishing in Florida, and Capt. Nate has decades of local knowledge that guarantees success out on the water. Enjoy the sunshine with a morning or afternoon charter tailored to your needs!
If you want to impress your friends, savor a tasty catch, or learn more about these incredible waters – whatever your motivation is, Capt. Nate can show you an unforgettable day out on the water. If a lifetime of angling skills and expertise sounds good to you, book a trip today and let Capt. Nate provides hours of pleasure while discovering hidden gems here on Anna Maria Island!
FAQs about Anna Maria Island Fishing
What fish can you catch off Anna Maria Island?
You can reel in a variety of species including snook, redfish, trout, flounder, tarpon, and grouper off Anna Maria Island.
Can you fish from the shore on Anna Maria Island?
Absolutely. Shore fishing is quite popular on Anna Maria Island with plenty of accessible spots for anglers to cast their lines.
Do you have to have a fishing license in Anna Maria Island?
In Florida waters, which include those around Anna Maria Island, anyone over 16 needs a fishing license unless they're aboard licensed charter boats.
Can you fish from City Pier in Anna Maria Island?
Fishing is indeed permitted at the City Pier in Anna Maria Island. It's an ideal spot for catching snapper and Spanish mackerel among others.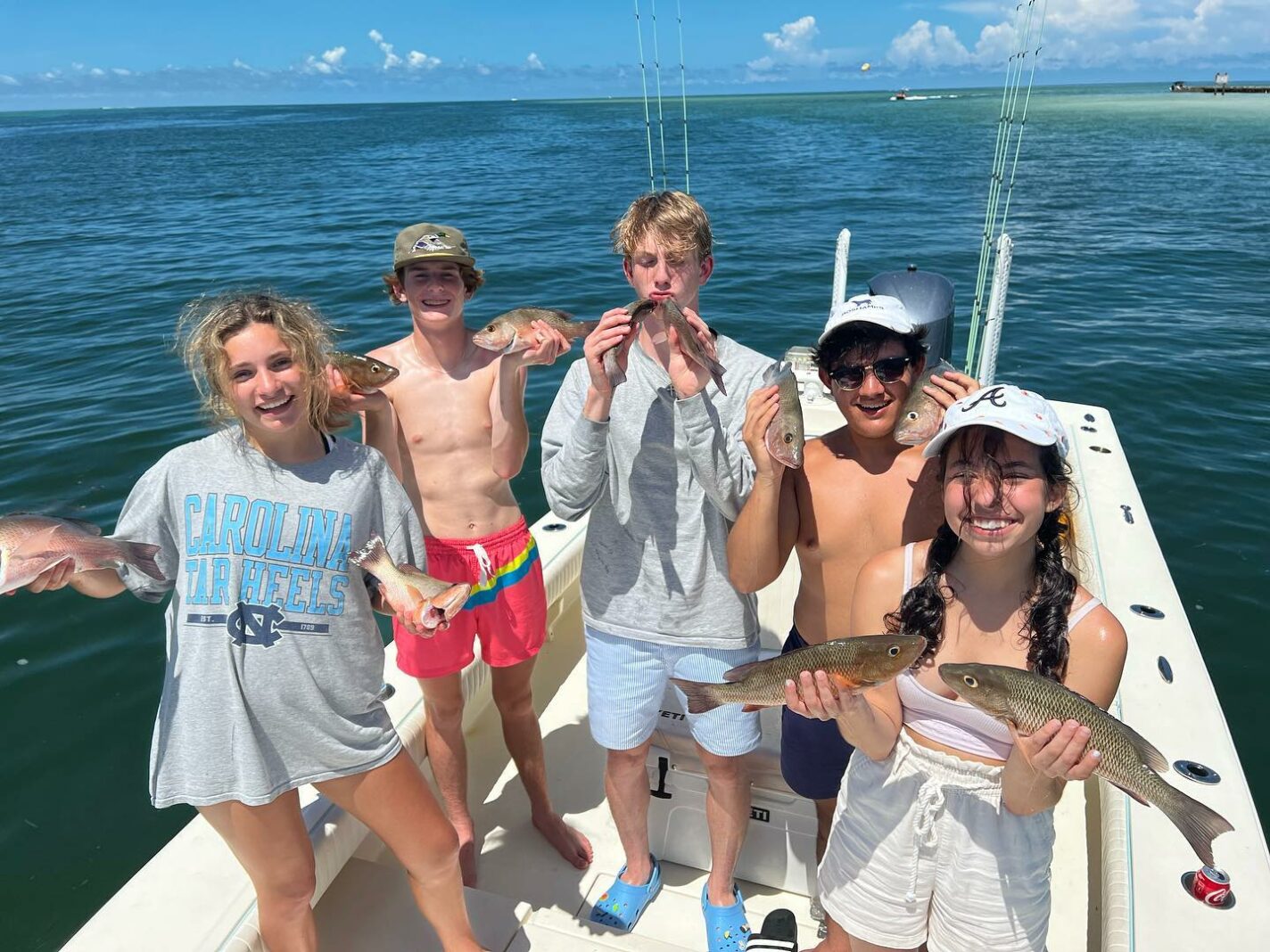 Now that you're hooked on Anna Maria Island Fishing…
Are you set to start your own fishing excursion? Capt. Nate offers tailored charters, ensuring unforgettable memories whether you're a novice or seasoned angler. Book Online.
Why wait? Let Capt. Nate guide you through this paradise, offering an abundance of fish species in its vibrant ecosystem! Dive into the world of Anna Maria Island Fishing today!