Captain Nate Weissman of Captain Nate's Fishing Guide & Charter Services is your local, go-to, Sarasota fishing guide. Located on Sarasota Bay and with decades of experience, let Captain Nate guide you on your next Sarasota fishing trip!
There are three primary fishing charter choices Captain Nate offers for our guided Sarasota fishing trips. These are inshore, tarpon, and family-friendly fishing charters. Alongside, depending on the time of year and season, Captain Nate also offers nearshore fishing trips, in deeper waters along the Gulf, for kingfish, grouper, and snapper.
Sarasota Guided Fishing Trip Details
Captain Nate offers year-round fishing trips here in Sarasota. In this, there are year-round species that can be targeted as well as seasonal opportunities for some of Florida's most sought-after gamefish.
Sarasota Inshore Fishing Trips
Inshore fishing in Sarasota can get you on some local favorites nearly as soon as the boat is launched. These include redfish, snook, trout, spanish mackerel, sheepshead, flounder, and cobia. These same trips can turn into a nearshore adventure to target larger and different species. You can talk with your guide, Captain Nate, in regards to those trips. To get a full picture you can check out the page: Sarasota Inshore Fishing Charters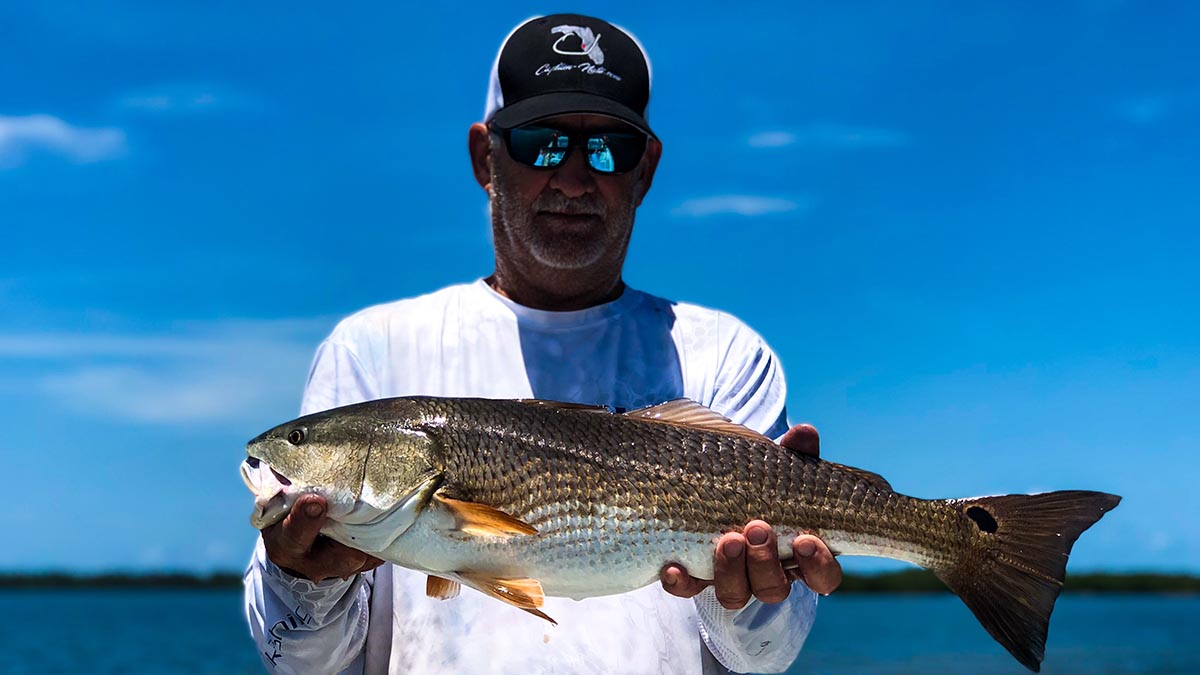 Sarasota Tarpon Fishing Trips
Tarpon fishing in Sarasota is an almost year-round opportunity, with the heart of winter being the only bad time to target tarpon. That said, the resident tarpon can be finicky other times of the year and are usually a target of opportunity. The big show happens every year during the mass tarpon migration through the area. This is usually between the months of April and July. These fish range in size between 50 and 200lbs! Tarpon offer an epic battle and is at the top of most bucket lists. Captain Nate is the right choice for targeting "The Silver King" with a Sarasota fishing guide.
Sarasota Family Fishing Trips
All of the trips with captain Nate are family-friendly. He is a father himself and knows how to create a safe and enjoyable environment for your family. There is no objectionable behavior to found onboard with him. He excels at creating memories for families from all over who come to Sarasota for a day on the water. Of course, if you would like to verify anything or have specific concerns addressed, he will gladly help guide your decision. He can be contacted here.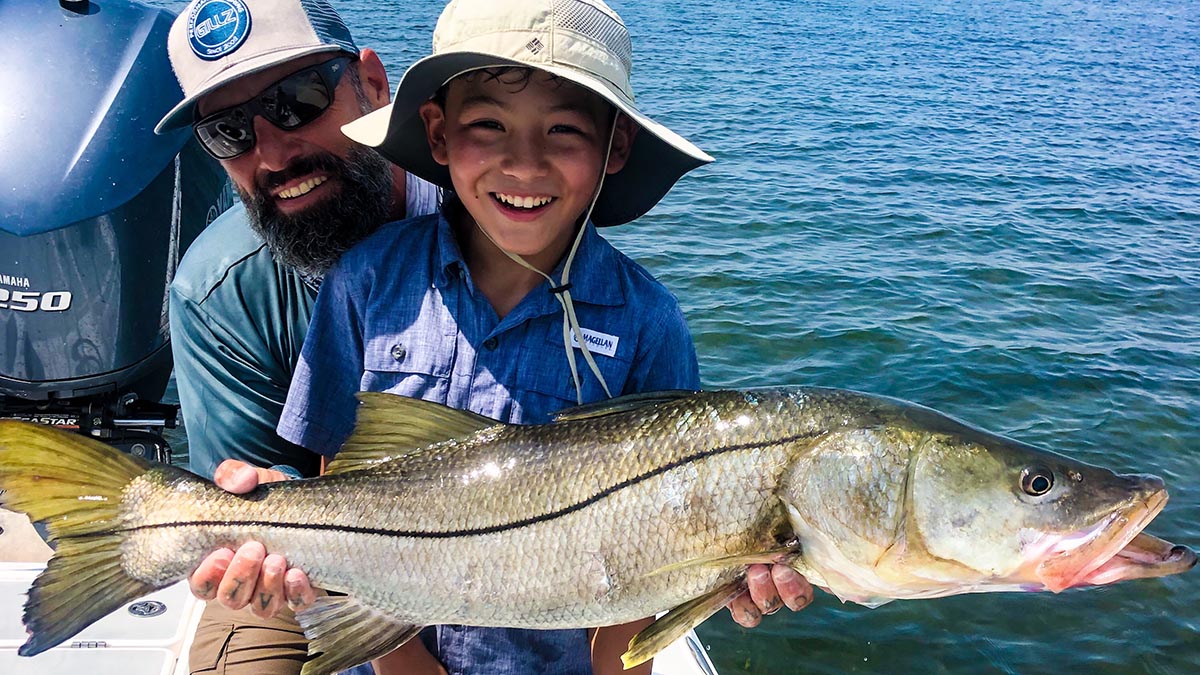 Sarasota Fishing Guide Rates and Reservations
Captain Nate offers upfront pricing with real-time, online reservations. If you are ready to get started, click an option below and secure your guided Sarasota fishing trip today!
Looking For Something Different? Need Help Planning?
Captain Nate can offer help, custom trips, help with large parties, and more. Feel free to drop him a message below or call today at 1-941-932-5609