In the summer the Bradenton fishery explodes with action. This is due to warmer temps waking up resident fish, migrating species, and bait pods that start showing up in the area. If you're wondering where the action is and what is biting, continue reading below.
Summertime Species in Bradenton
The best fishing in the area takes place inside the backcountry, inshore flats, beaches, nearshore, and offshore. Literally every part of the coastal fishery. This is why the area livens up with boats running fishing trips nearly around the clock.
Our favorite fishing takes place in the backcountry, flats, and nearshore – so, we will focus on that.
Relatively speaking, these areas of Bradenton's coast are home to an expansive list of gamefish species during the summer months. Everything from Seatrout to Kingfish can be caught in a single days trip. Alongside, every day can be completely different than the one before. This combination makes every trip an adventurous one.
The Top Summertime Species
Redfish
Seatrout
Snook
Flounder
Spanish Mackerel
Grouper
Snapper
Sharks
Cobia
Permit
Tunny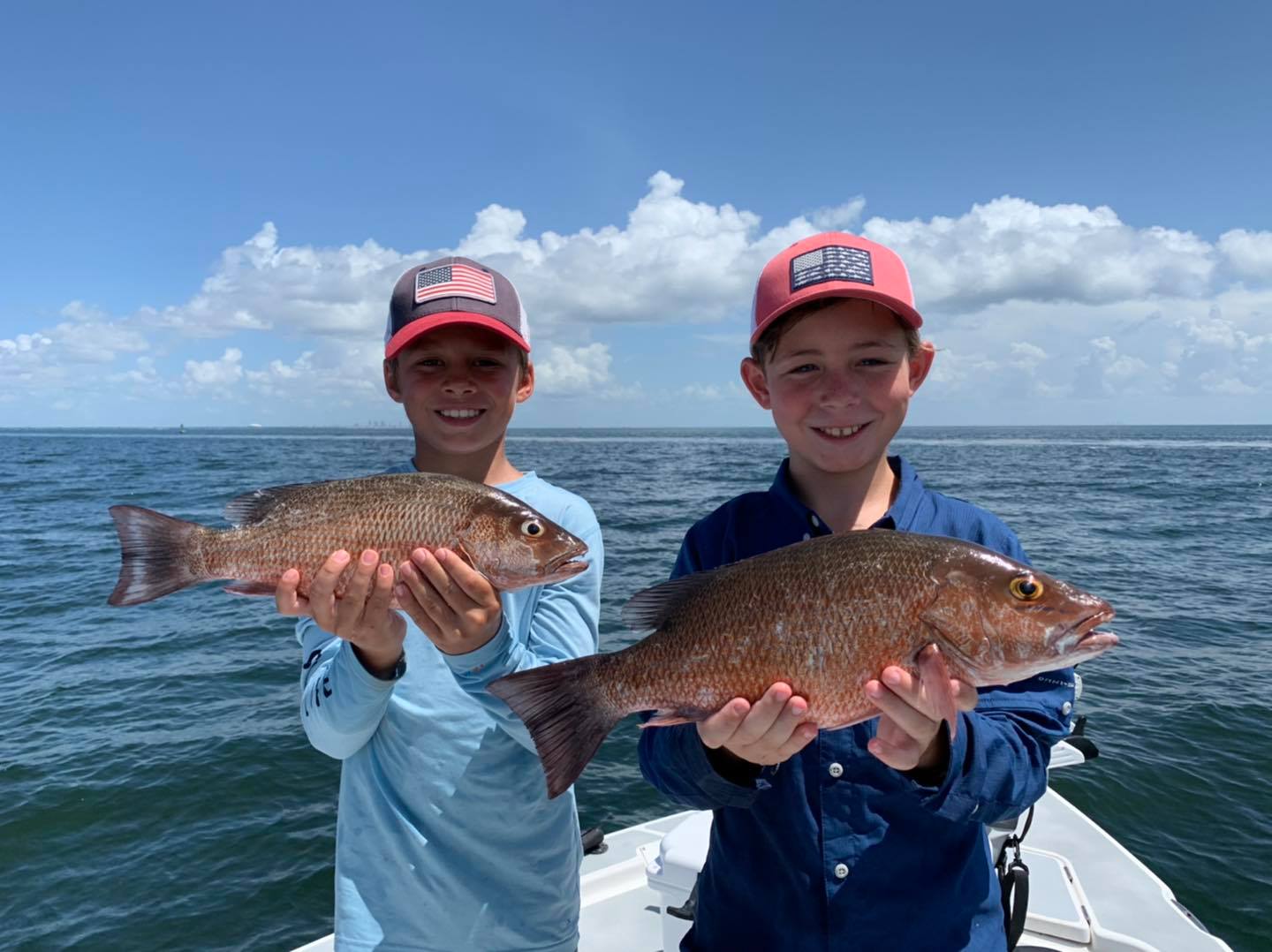 Where and When To Fish In The Summer
For inshore, flats, and backcountry it is best to work the tides – whether moving in or out. Once the low tide settles, many of these species can be found along dropoffs, structure, mangrove systems, and deep pockets.
When the high tide is at its peak, it is best to chase down those areas that were exposed or inaccessible to fish during the low tide. many species will flood these spots looking for crabs and baitfish that were previously protected.
Outside of the coast, in the nearshore, you can have luck at any time of the day. Looking for bait pods being smashed, fishing over structure (wrecks and reefs), or even trolling for pelagic species are all popular options.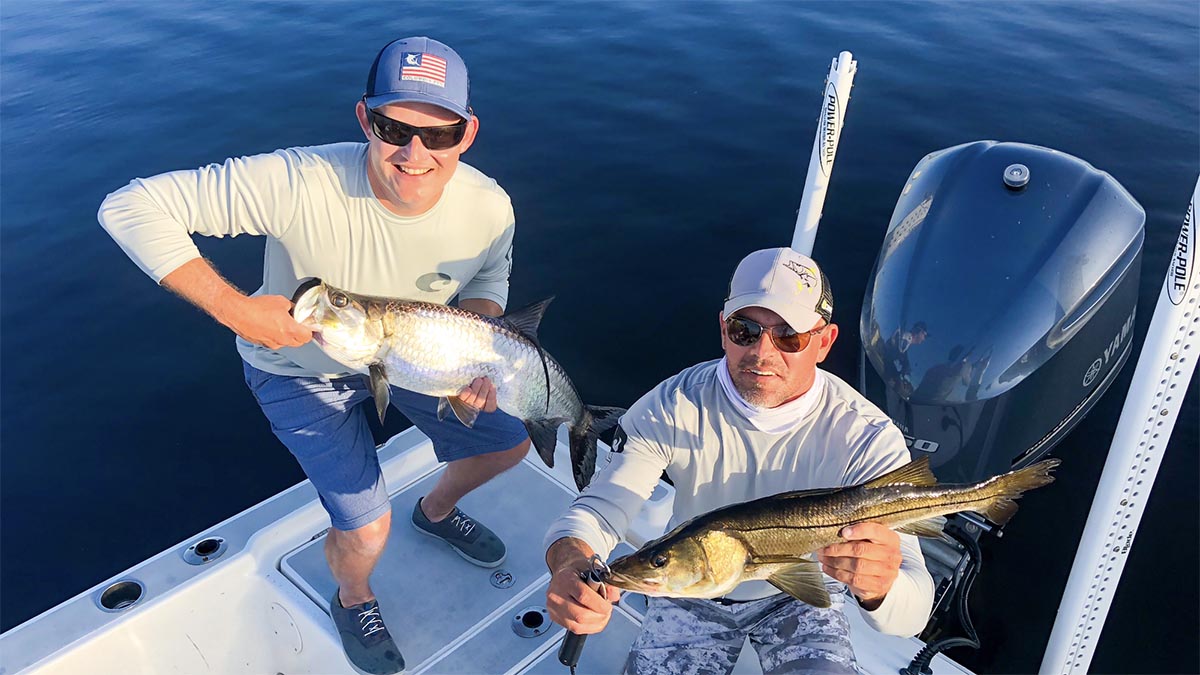 Finding a Summertime Bradenton Fishing Charter
Because the summer is so popular in the area for fishing, fishing charter outfits tend to book up the best dates very quickly. So, there are a few things to consider. These include, firstly:
What kind of fishing do you want to do?
Are you after a certain species?
Do you want to fish all day or just part of the day?
What dates are you available to go on a charter?
Once you have this narrowed down, you can begin the search for a matching guide service. Here at Captain Nate's Fishing Charters, we specialize in three kinds of charters. These are:
At the same time, we have an online reservation system that shows real-time availability and offers you the opportunity to lock in your dates. That system is on this page.
Have questions? Contact Us