Last Updated on May 1, 2023 by Eric Bonneman
As we approach May 2023, the excitement mounts for anglers in the 941 area, encompassing Anna Maria Island (AMI), Bradenton, and Holmes Beach. This time of year is a fantastic opportunity for both seasoned and novice anglers to experience the thrill of chasing various game fish species. Let's delve into the exciting world of May fishing in the 941 area and explore the species that make this a memorable adventure for all.
Inshore Fishing: A Thrilling Pursuit
May brings the ultimate inshore fishing experience to AMI, Bradenton, and Holmes Beach. Prepare to be captivated by the diverse species you'll encounter:
Snook Sensation: As water temperatures rise, snook activity increases in the backwaters, mangroves, and flats. Visualize yourself navigating through the picturesque scenery, casting your bait near structure and vegetation, and feeling the adrenaline surge as you reel in a powerful snook.
Redfish: The shallow flats and oyster beds of the 941 area are a prime habitat for redfish. Imagine stalking these beautiful fish, casting your line with precision, and feeling the satisfaction of landing a trophy redfish.
Sea Trout: The grass flats and deeper channels of the area provide the perfect environment for sea trout. Picture yourself casting your line into the clear water, patiently waiting for a bite, and reeling in a sizeable sea trout with a feeling of accomplishment.
The Flounder: These flat and well-camouflaged fish are a thrilling catch for any angler. As you search for them near structure and grass beds, you'll feel the anticipation grow, culminating in the excitement of landing one of these elusive fish.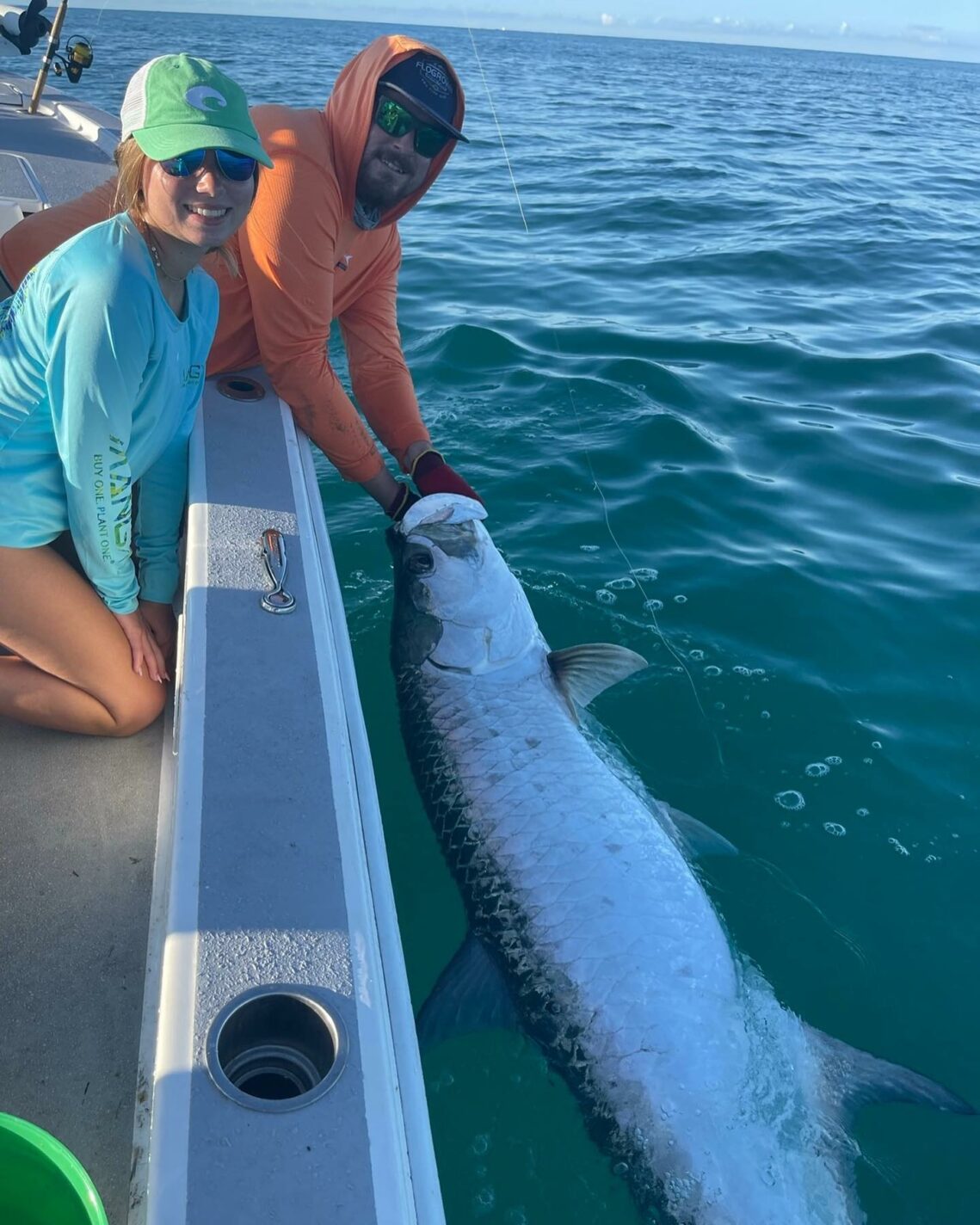 The Silver King Awaits
May marks the beginning of the tarpon migration in the waters surrounding AMI, Bradenton, and Holmes Beach. These awe-inspiring giants are known for their acrobatic displays and powerful runs, making them a bucket-list catch for many anglers. As you embark on your tarpon fishing adventure, prepare for an exhilarating experience that you'll remember for years to come.
Creating Lasting Memories
For families looking to experience the joy of fishing together, the 941 area offers a variety of family-friendly fishing charters. Share precious moments as you introduce your kids to the world of fishing, witnessing their excitement as they reel in their first catch. These memories will last a lifetime, forging a lifelong love for the sport.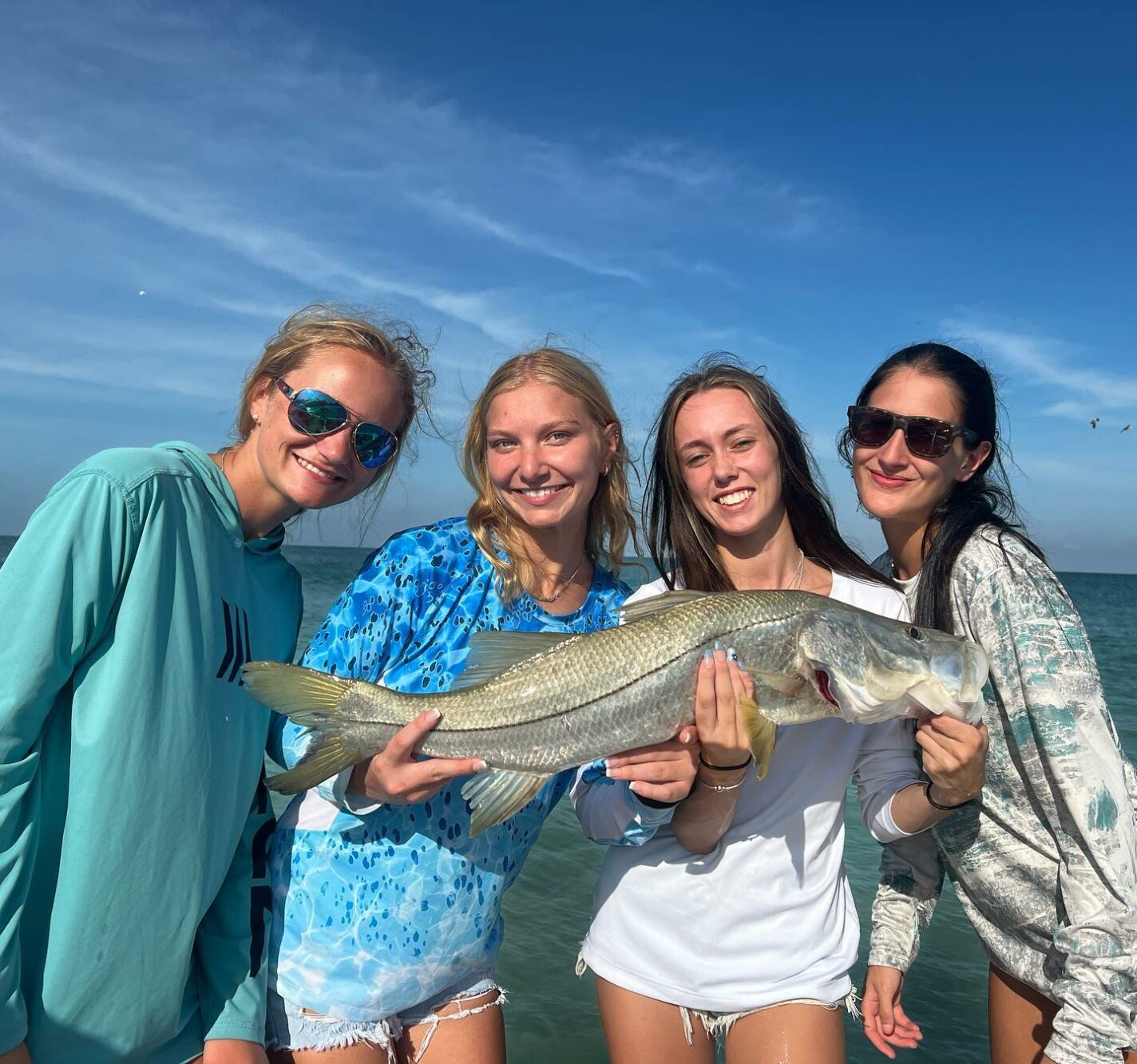 Fish With Us
May 2023 in the 941 area of AMI, Bradenton, and Holmes Beach promises an unforgettable fishing adventure. To make the most of your experience, consider a trip with Captain Nate's Fishing Charters. Captain Nate's expertise and passion for fishing ensure that you and your family will have an amazing time, creating memories that will last a lifetime. Whether you're chasing inshore species or pursuing the mighty tarpon, Captain Nate's Fishing Charters has an adventure waiting just for you; book your trip today!