Last Updated on May 8, 2023 by Eric Bonneman
Holmes Beach and Anna Maria Island are prime fishing destinations on Florida's Gulf Coast. These idyllic locations offer a range of inshore fishing opportunities for anglers of all skill levels. From pursuing the legendary Tarpon during their seasonal migration to chasing the coveted Inshore Grand Slam, there's something for everyone.
Exploring Inshore Fishing around Holmes Beach and Anna Maria Island
Holmes Beach and Anna Maria Island are home to a wide variety of fish species and habitats, making them ideal locations for inshore fishing enthusiasts. The shallow waters, unique ecosystems, and diverse structures in the area provide countless opportunities to target different fish species while enjoying the stunning natural scenery. Let's explore the distinct inshore fishing areas around these locations, shedding light on what makes this region a top fishing destination and offering tips on making the most of your angling experience.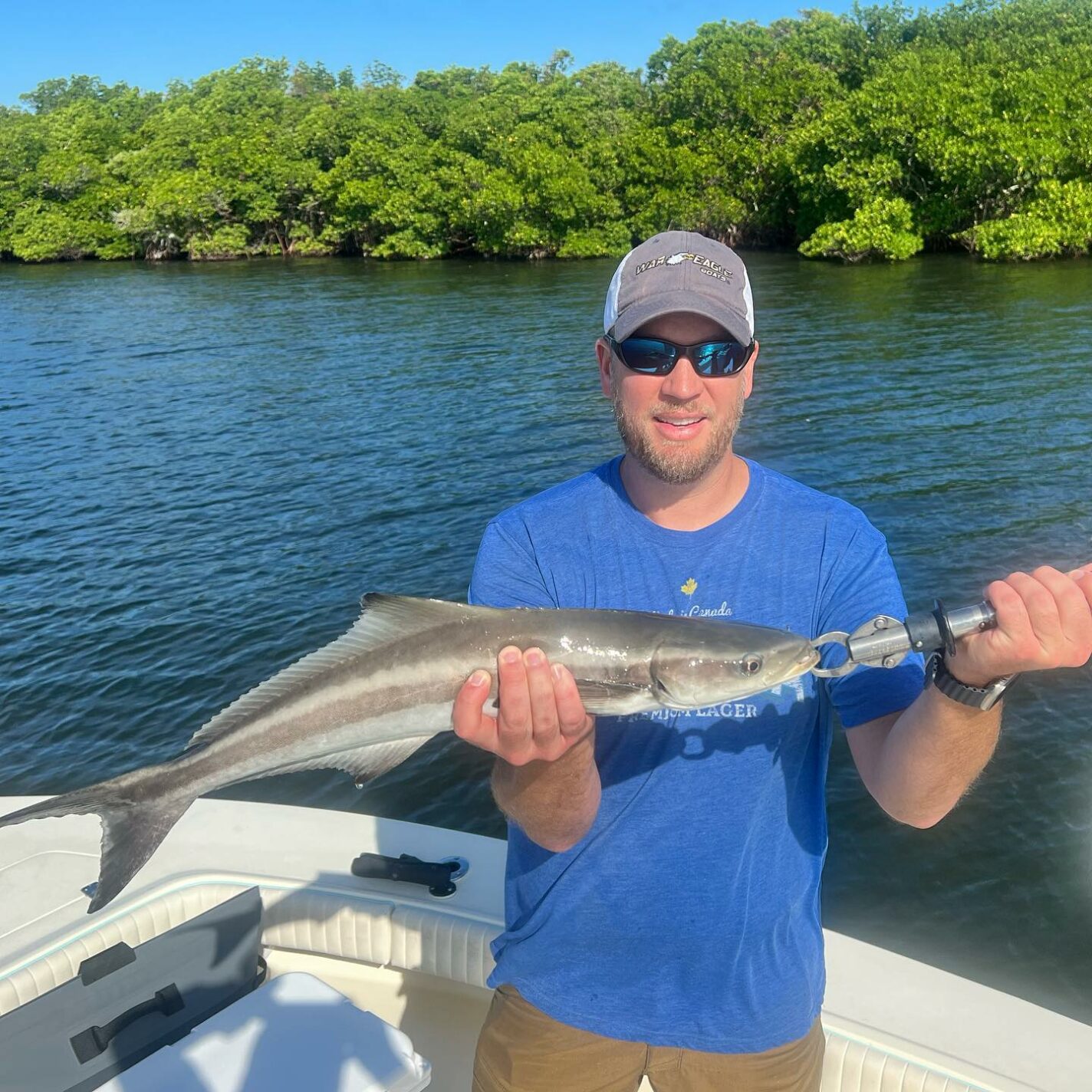 Mangrove Shorelines
Mangroves are critical habitats for various inshore species, providing shelter and feeding grounds for fish like snook, redfish, and seatrout. The mangrove shorelines around Holmes Beach and Anna Maria Island are teeming with life, making them a prime spot to target these prized catches. Look for areas where the mangroves meet the water, as these locations are perfect ambush points for predatory fish.
Grass Flats
Grass flats are submerged beds of seagrass that serve as nurseries and feeding grounds for many inshore species. These areas can be found throughout the waters around Holmes Beach and Anna Maria Island. Grass flats attract baitfish, drawing the attention of larger predators such as redfish, snook, and seatrout. When fishing grass flats, consider using live or artificial bait that mimics the natural prey found in the area.
Oyster Bars and Shell Mounds
Oyster bars and shell mounds are underwater structures that provide shelter and food for various inshore species. These areas can be a goldmine for anglers targeting species like redfish, sheepshead, and black drum. When fishing around oyster bars and shell mounds, use caution, as the sharp shells can easily damage your fishing gear. Consider using sturdy tackle and abrasion-resistant lines to minimize the risk of break-offs.
Bridges and Docks
Bridges and docks are man-made structures that create excellent inshore fishing opportunities around Holmes Beach and Anna Maria Island. These structures provide shade and cover, attracting fish species such as snook, tarpon, and mangrove snapper. When fishing around bridges and docks, cast your bait or lure close to the pilings, as fish often congregate in these areas to hunt for food.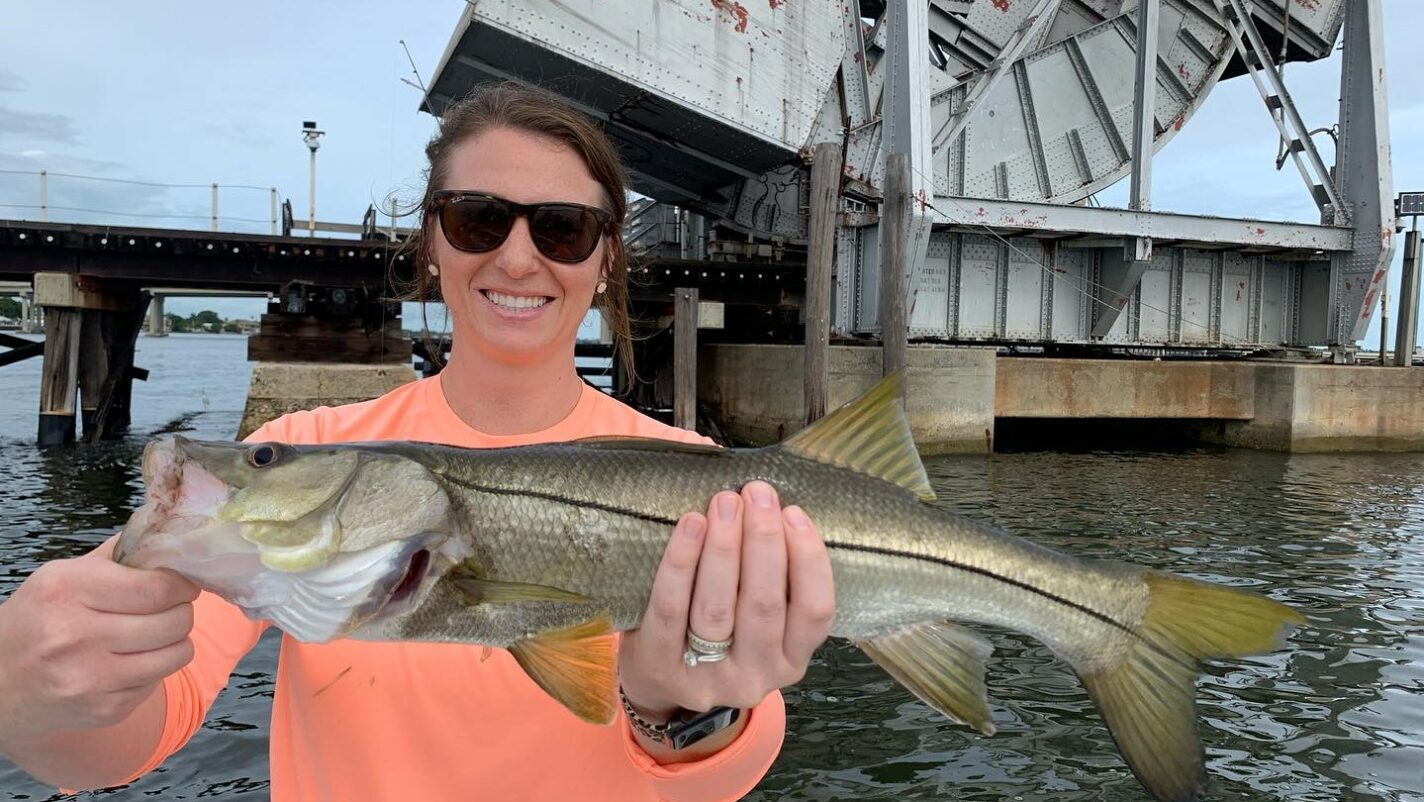 Inlets and Passes
Inlets and passes are natural channels that connect the open ocean with the backwater areas. These channels create strong currents that carry baitfish and other marine life, making them hotspots for predatory fish such as tarpon, snook, and jacks. When fishing inlets and passes around Holmes Beach and Anna Maria Island, pay attention to the tide and current, as they can significantly influence fish behavior and feeding patterns.
Get Out There!
Holmes Beach and Anna Maria Island are a haven for fishing enthusiasts of every experience level, featuring a diverse and thriving inshore ecosystem. For those looking to make the most of their angling experience, a guided fishing trip with a seasoned local expert like Captain Nate is essential. Captain Nate brings extensive knowledge of the area and its many species of fish to his trips, ensuring that every adventure is not only successful but memorable as well. For an arduous adventure, book an unforgettable fishing expedition with Captain Nate today.