Last Updated on September 26, 2022 by Eric Bonneman
If you're looking for a great place to take the family inshore fishing, look no further than Anna Marie Island, Florida. With its warm waters and abundant marine life, Anna Marie Island is a veritable paradise for those who love to fish. And what's more, there are plenty of ways to get you set up with everything you need for a successful day on the water.
Getting Started
Inshore fishing is a great way to get the family involved in a fun and outdoorsy activity. It's also great to teach kids about responsible stewardship of our natural resources. If you're new to inshore fishing, don't worry – it's not as difficult as it may seem. Let's Talk about everything you need to know about inshore fishing, from what kind of equipment you'll need to where you can find the best fishing in Anna Marie Island, Florida.
What is Inshore Fishing?
Inshore fishing is a type of sport fishing that takes place close to land, usually within nine miles of the shore and less than 30 feet of water. This is in contrast to offshore fishing: near shore and deep sea, which takes place in deeper waters up to 30 miles off the coast. Inshore fishing is an excellent option for families because it is easier to access and less extensive than its deep-sea counterpart. There are plenty of opportunities to catch various fish.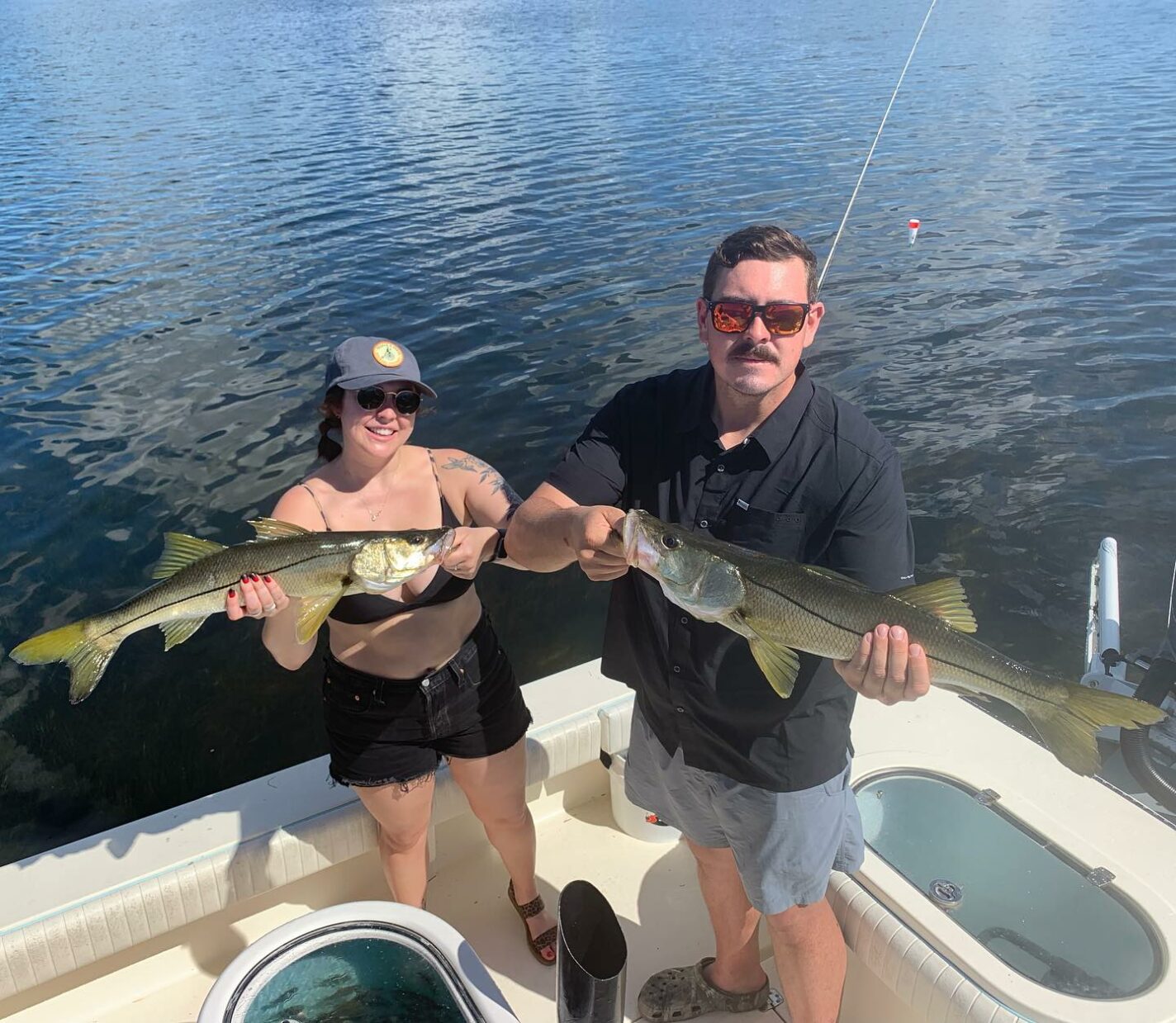 Inshore fishing is a great way to enjoy time on the water while targeting specific species of fish. When fishing from a boat, anglers usually use light tackle to have more fun and excitement when they hook a fish. This also allows them to target specific species of fish native to shallow waters. Some of the most popular fish to catch when inshore fishing includes snook, redfish, trout, and flounder. Inshore fishing is a great way to get out and enjoy the beauty of nature while spending time with family and friends.
Inshore fishing is perfect for relaxing and enjoying the outdoors. It's also a great way to exercise and spend time with the family. And if you're lucky enough to catch some fish, you can even have a delicious seafood dinner!
Inshore Fishing in Anna Marie Island, Florida
Anna Marie Island is one of the best places for inshore fishing because it is home to several estuaries brimming with fish. An estuary is a partially enclosed body of water where freshwater from rivers and streams meets saltwater from the sea. These areas are ideal for fish because they provide shelter from predators and abundant food sources.
What You'll Need
If you're planning on going inshore fishing, there are a few things you'll need to bring with you. First and foremost, you'll need a valid Florida fishing license. You can quickly obtain one online or at many bait and tackle shops.
You'll also need some essential fishing gear. A rod and reel, medium to medium-light action, and 6-8 ft is what you're looking for. Some bait, artificial or live, shrimp is an excellent place to start. You can't forget the line, you can go with mono or braid, but 10-20 lbs weight capacity is also a good starting point. Lastly, it's always a good idea to bring sunscreen, insect repellent, and a hat or visor – the sun can be pretty intense here in Florida!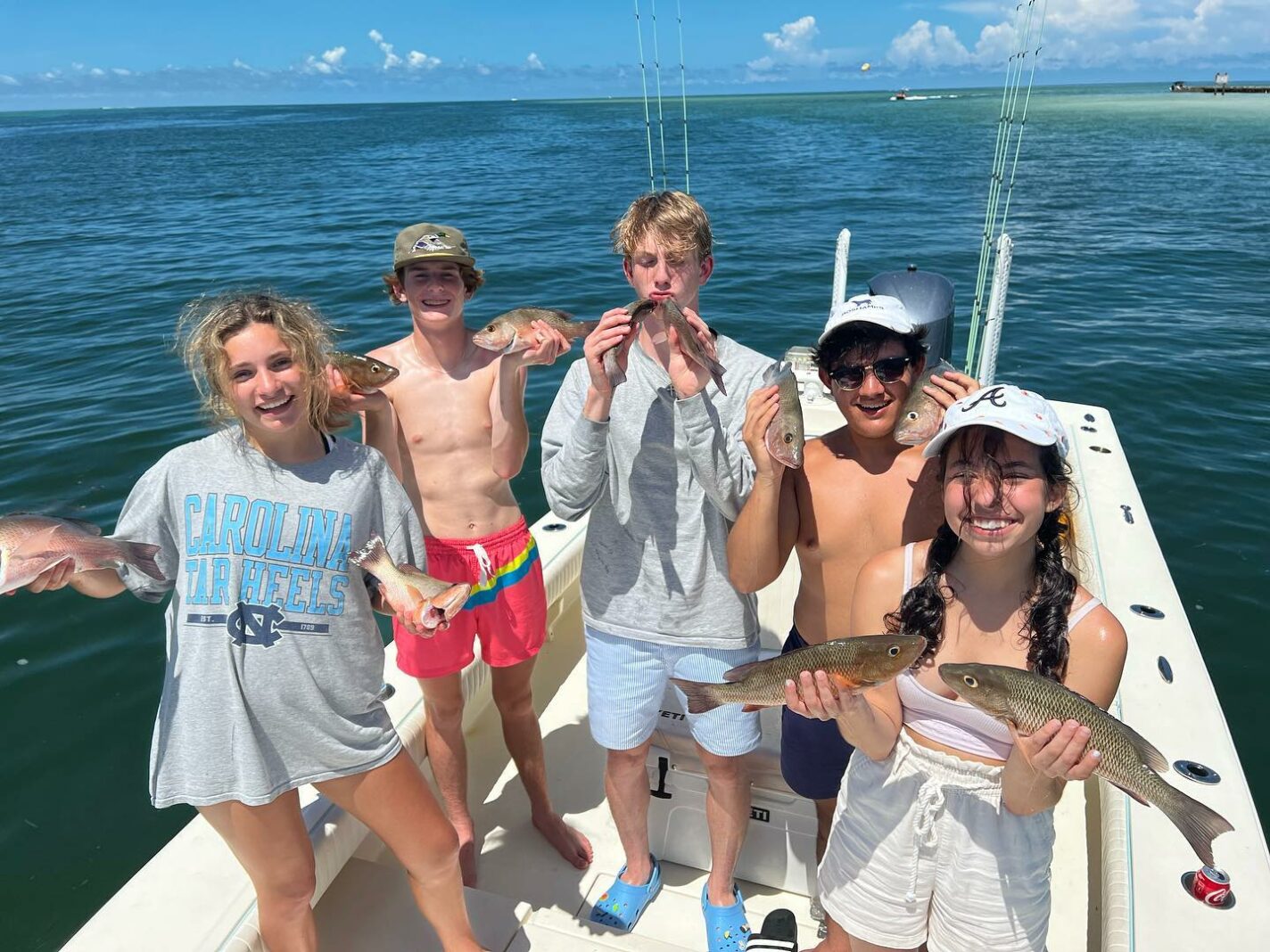 Where to Fish
Anna Marie Island is home to many different species of fish, so there's sure to be something biting no matter where you drop your line. However, particular areas tend to be more productive than others. For example, the flats near Tampa Bay always team up with fish. A good rule of thumb when looking for fishing locations is to look for structures, manufactured or not; fish love to be where there are bridges, rock piles, and piers. If you don't know where to look for these incredible fishing spots, there are plenty of pros out there who can lend a hand.
Charter Companies
Anna Marie Island is the perfect place for a coastal fishing adventure with the family! With its warm waters and abundance of marine life, Anna Marie Island will provide everyone with a fun-filled day on the water. Now that we've covered everything you need about inshore fishing, it's time to put all these pieces together! You can find all the necessary equipment in stores like Bass Pro or many online places.
An alternative to doing all the work yourself is hiring a charter company. When fishing from a charter, you are covered under the charter fishing license, so all you need to bring is your family and snacks and drinks! There are many different charter companies on Anna Marie Island, but not all are created equal. Captain Nate offers charters precisely made for a family-friendly environment, don't take my word for it; check it out yourself, and book your trip today!