Last Updated on May 22, 2023 by Eric Bonneman
Florida's most sought-after gamefish, the Tarpon, is a formidable adversary and a dream catch for many anglers. For those who seek the thrill of reeling in one of these giants, tarpon fishing charters offer an unforgettable fishing experience. One of the prime locations for such adventures is the waters surrounding Anna Maria Island, Holmes Beach, and Bradenton in Southwest Florida.
The Allure of Tarpon Fishing
Tarpon are a unique and challenging gamefish. With weights reaching over 200lbs and averaging around 100lbs in the Spring and Summer months, they are at the top of most people's Florida game fish bucket list for good reason​. Not only do they provide a thrilling fishing experience with their giant leaps into the air and drag-screaming runs, but their sheer size and strength make them a "must-catch" for any angler​.
Every year, starting in late April and lasting through the end of July, tarpons migrate to Anna Maria Island (AMI) and the surrounding areas, where groups of fish numbering in the thousands can be found roaming the beaches and passes​. The anticipation of hooking a tarpon can require some patience, but the wait is well worth it. Once a tarpon is hooked, the fight can last over an hour, becoming a battle that must be experienced to believe​.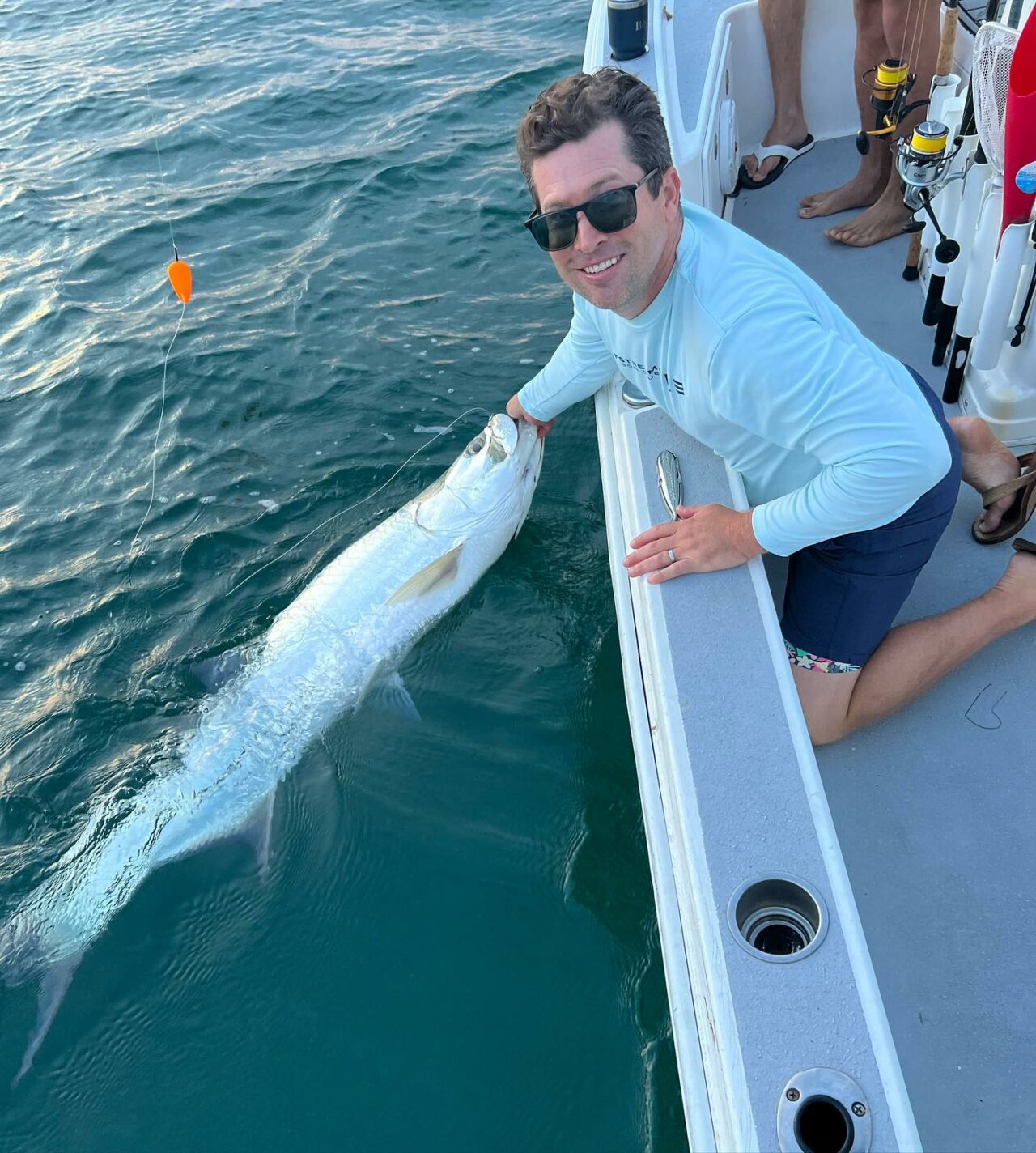 Tarpon Fishing Charters: An Unforgettable Adventure
A fishing charter can provide the perfect opportunity to pursue these incredible fish. Southwest Florida, particularly Anna Maria Island, Holmes Beach, and Bradenton, offers some of the best inshore fishing action on the west coast of Florida. These locations are known for their unique fishing opportunities, with direct access to the Gulf of Mexico and an amazing inshore estuary system​.
Whether you're an experienced angler or a novice, fishing charters in these areas provide a chance to catch a wide range of species, including the inshore slam of redfish, trout, and snook, as well as the adrenaline-pumping challenge of reeling in a giant Tarpon​. The inshore fishing experience is more relaxed and offers a chance to engage with nature in a unique way, understanding the marine ecosystem, using the right bait, and mastering the art of patience​.
Fishing charters are also a fantastic way to bond with family. Sharing the joy of fishing with your loved ones can create lasting memories. The excitement of a child's first catch, the friendly competition among siblings, or simply the tranquil moments of togetherness—it all adds up to an unforgettable family adventure​.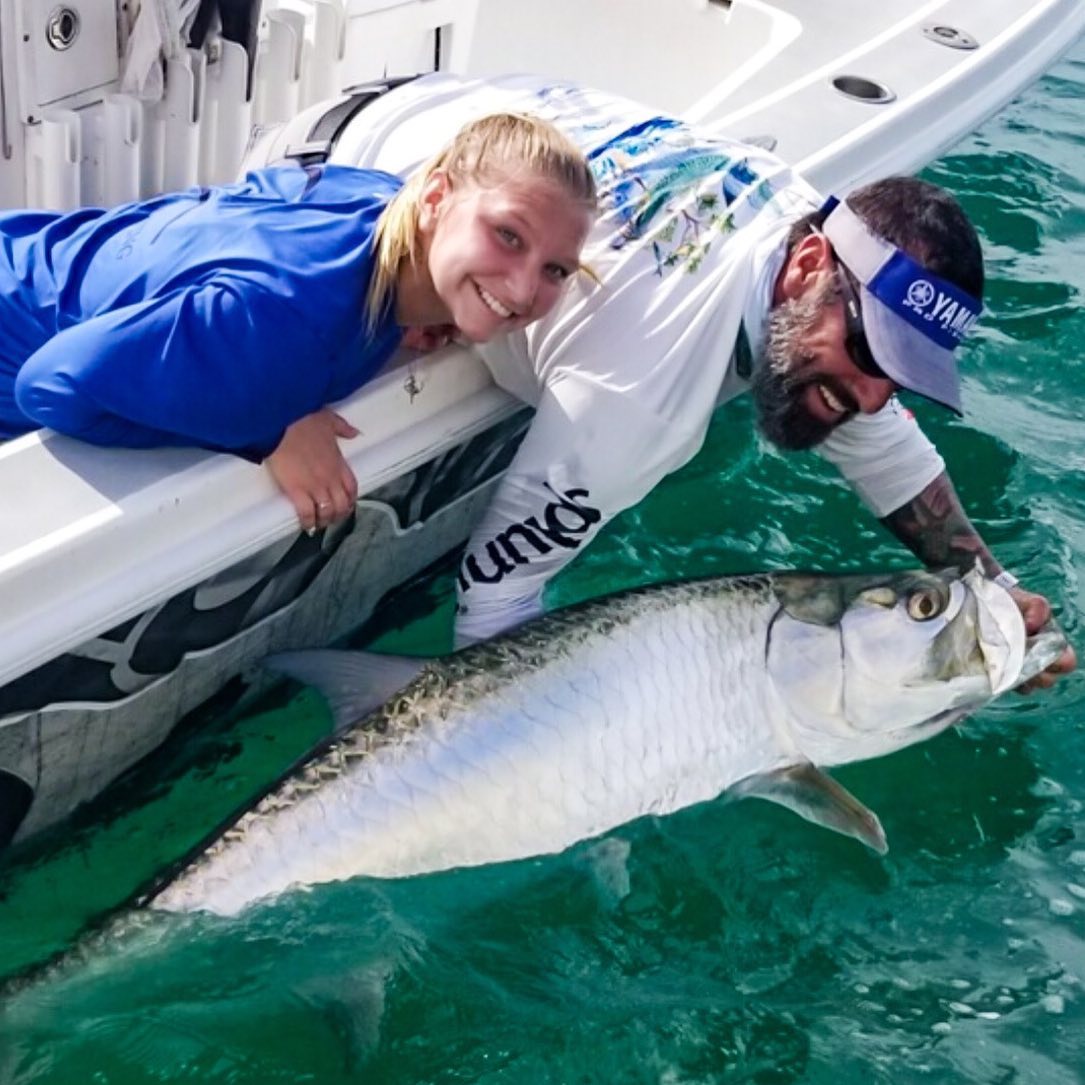 Making the Dream a Reality
Captain Nate's Southwest Florida Fishing Charters offer personalized inshore fishing experiences for all skill levels. His expertise in the waters around Anna Maria Island, Holmes Beach, and Bradenton ensures you'll be put on the best fishing spots. With a strong focus on family fishing, Captain Nate is passionate about sharing the joy of fishing with families, making every trip a memorable adventure.
So why wait? Book your Anna Maria Island tarpon fishing adventure today and get ready to cast your line into an experience of a lifetime.