Hello inshore anglers of Anna Maria Island, welcome to the new year! January marks the start of a brand-new fishing Experience, and it's time to get out there on the water after some of our area's most sought-after species. We are fortunate that AMI has so many different fish running through its waters all year round, giving us plenty of great opportunities for rewarding catches no matter what the season may bring.
Fishing AMI
Fishing inshore within the waters of Anna Maria Island is a go-to for many experienced anglers due to the variety of species that exist here. A fully equipped vessel that can maneuver shallow-waters guarantees top catches, including Redfish, Trout, Snook, and Tarpon.
Nestled between seagrass beds, lush mangrove forests, and plentiful oyster bars, this destination offers an ideal habitat for local fish populations and diverse marine life making it an ideal spot for fishing newcomers and pros alike. The range of options allows anglers access to these nearshore hot spots via kayaks, canoes, or small boats – so you won't have to miss out on the action no matter your setup.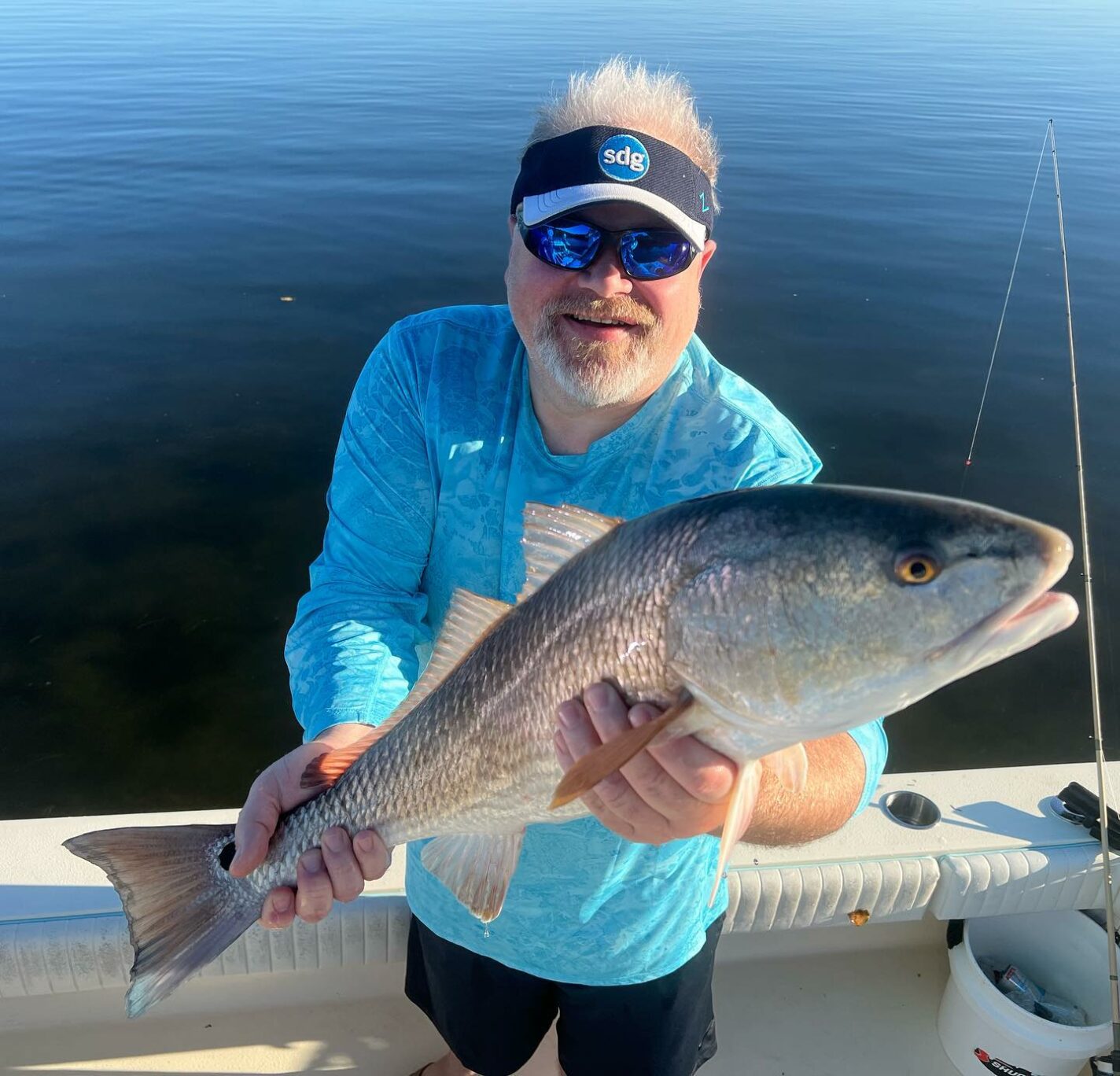 Top Species To Target
Fishing in Anna Maria Island has no set season, as different fish species come in and out with the months. Whether the water temperature is below 63 degrees or above, there are always plenty of options to find some lively water. Fish such as Redfish, Black Drum, and Trout can be found near the flats when the water is cold, whereas warm temperatures will result in catching Snook on the flats with Redfish and Trout mixed in. During the month, you'll also have great opportunities to fish for Jack Crevalle and Mangrove Snapper!
A deeper dive could lead to Black Fin Tuna, King Mackerel, Cobia, Grouper, Snapper, and Hogfish near reefs. But regardless of the conditions or type of catch this month, with AMI's constant variation throughout year-round fishing opportunities, anyone can have a chance at a quality catch anytime!
Fish With Us
Get ready for a unique fishing experience with Capt. Nate! With decades of local knowledge and a lifetime of angling skills and expertise, he promises his charter guests an unforgettable day out on the water in pursuit of that life-long dream catch. Relax in the sunshine aboard his comfortable boat, where you can enjoy tailored trips explicitly crafted to your needs – be it morning or afternoon expeditions, lure or bait casting, trolling or bottom fishing – and rest assured that you'll find yourself with some of the best fishing opportunities to be had along the Florida coast. So join Capt. Nate, make memories to last a lifetime here at Anna Maria Island – book your unforgettable charter today!