When most people think of Florida, they think of Disney World and hot, humid weather. However, Anna Maria Island is a different kind of Florida – a laid-back island with crystal clear water and some of the best inshore fishing in the state. Whether you're a beginner or an experienced fisherman, there's something for everyone on Anna Maria Island.
Fishing AMI
Anna Maria Island, in Tampa Bay, is famous for its shallow water, inshore fishing opportunities. Redfish, snook, trout, Spanish mackerel, sheepshead, flounder, and even sharks all call our area home. Within minutes of being picked up by a charter boat, you can catch fish – no need for long boat rides. So come on down and enjoy some of the best inshore fishing in Florida.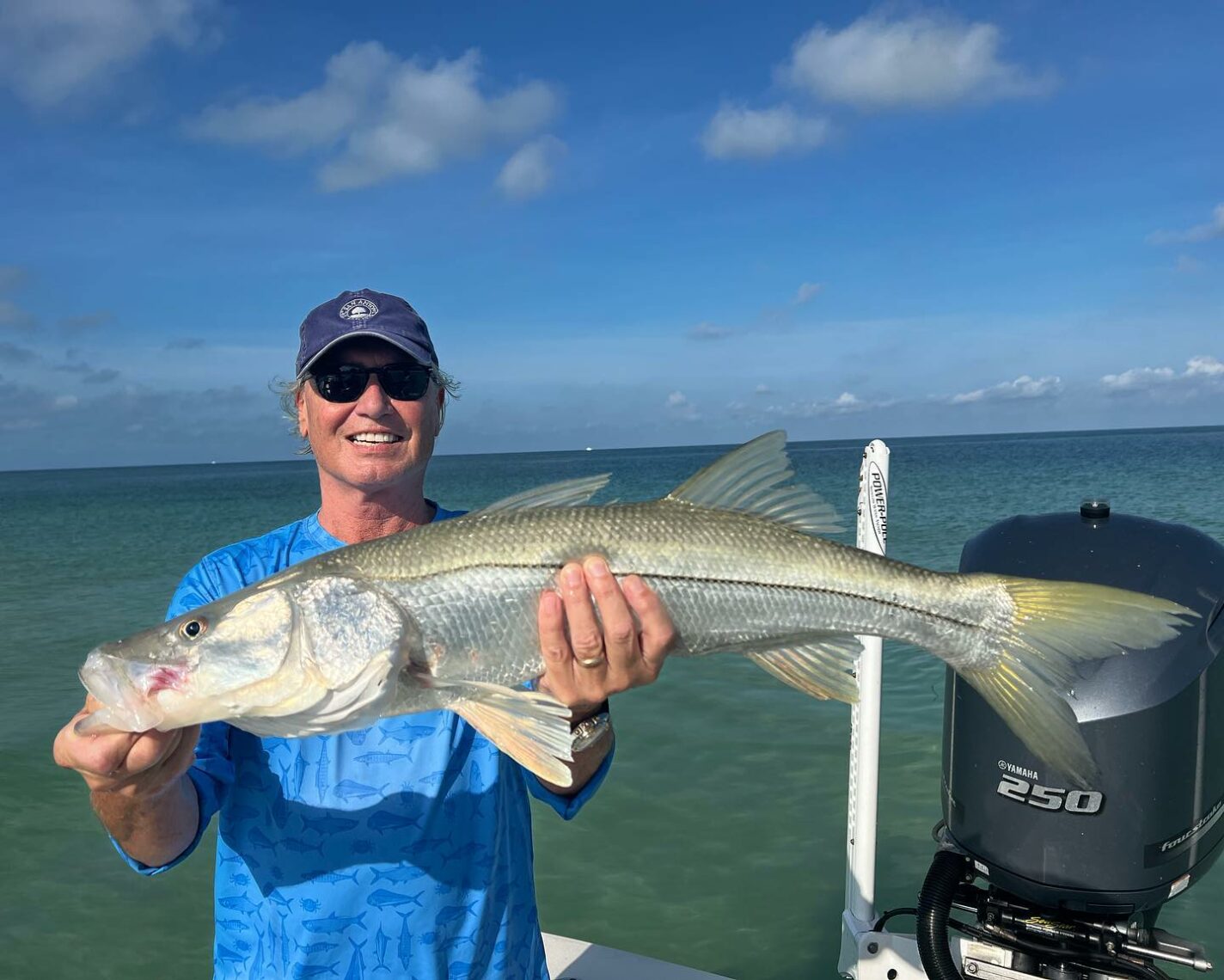 AMI November Target Species
November is an excellent month for fishing in Anna Maria Island. Snook have started to move to their winter spots, redfish will be on the flats, big trout will invade the flats, and the mackerel will be around as long as temperatures stay warm. If the weather cooperates, November can be a productive month. If you want to get out on the water this November, ensure you're prepared for anything.
Redfish: Redfish are one of the most popular fish to catch while inshore fishing in AMI. They can be found in saltwater environments worldwide but most commonly in the Gulf of Mexico and along the Atlantic Coast. Redfish are a very popular gamefish because they put up quite a fight when they are hooked. They are also very good at eating fish, which is why they are so popular among fishermen.
Snook: Snook are a much sought-after game fish by professional and amateur fishermen. One of the best spots to find them is around Anna Maria Island, unsurprisingly a popular destination for many people trying to snag one of these impressive creatures. They tend to reside in areas with lots of mangroves, canals, and creeks. Trust me; it'll be worth it when you finally reel one in. They're not only large fish, but they put up quite the fight when hooked, making the whole experience that much more exciting.
Seatrout: As any fisherman knows, trout is a fantastic catch. Not only are they delicious, but they are also excellent fighting fish. The fishing for trout in Anna Maria Island in the Fall is excellent. The big "gator" trout will invade the flats in our region as temperatures continue to drop. This is an excellent time of year to fish for trout, as they are plentiful and provide excellent sport. If you are looking for a great day of fishing, head to Anna Maria Island and try your luck at catching some of these fantastic fish.
Everything Else: If you're looking for some great fishing action this November, Anna Maria Island is the place to be. You will find all the popular game fish like snook, redfish, and trout, and you'll also see Spanish mackerel and mangrove snapper in good numbers. The best part is that there are plenty of spots to fish from shore or by boat. So whether you're an experienced angler or just getting started, you will have a great time on Anna Maria Island.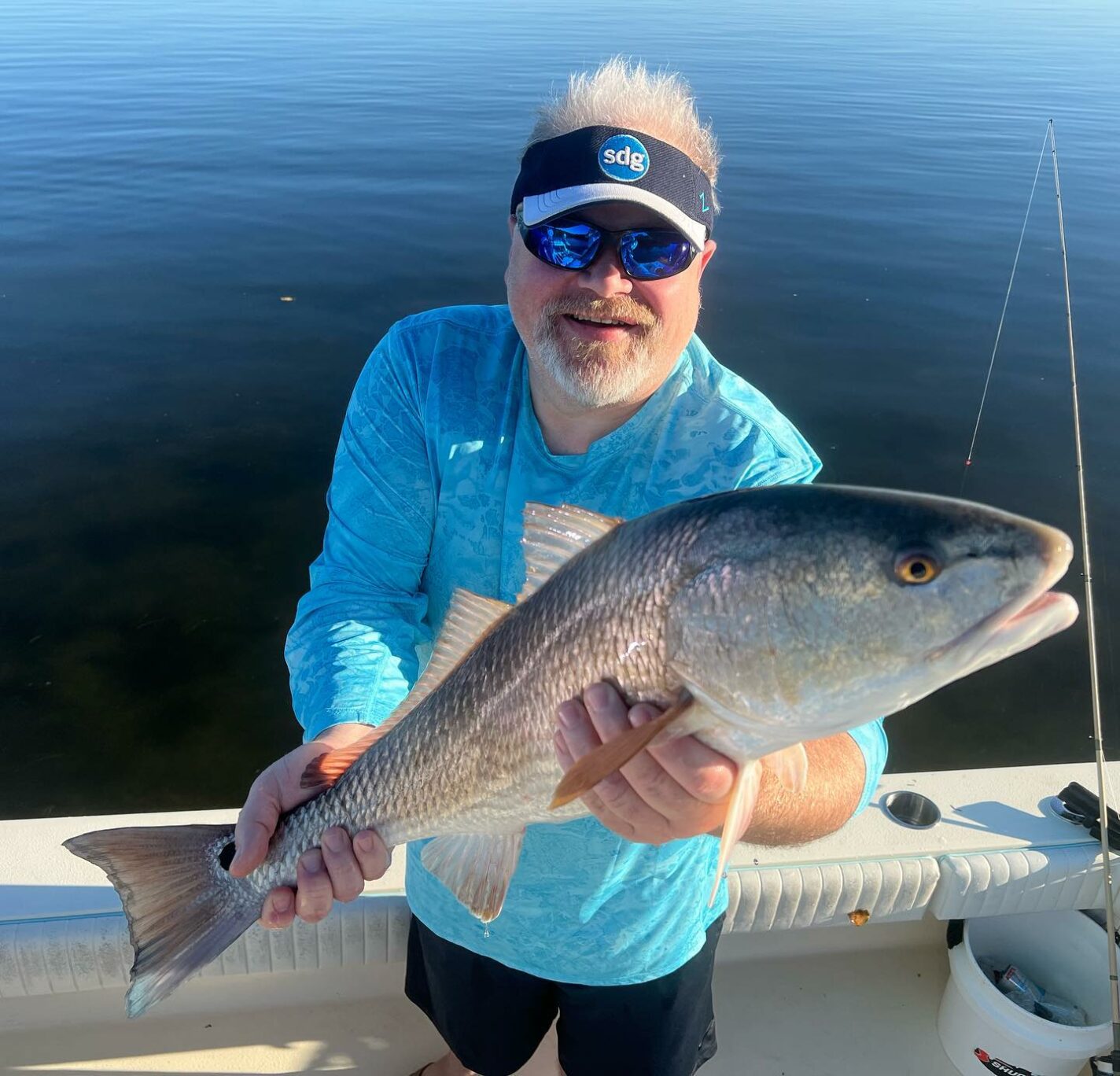 Get on the Water With Captain Nate
If you're looking for a fantastic fishing experience this Fall, look no further than Anna Maria Island, FL. In November, the inshore gamefish are biting, and there's plenty of opportunity to catch some Florida favorites like mangrove snapper and Spanish mackerel. Capt. Nate is a professional fisherman who knows the area well and will ensure you have a charter you'll never forget. So whether you're an experienced fisherman looking for a challenge or a first-timer who just wants to relax and enjoy the beauty of the Florida coastline, book a trip with Capt. Nate – you won't regret it!